14-year-old junior tennis player Drew Hassenbein and Ethan Falkowitz were declared dead on spot after a crash in Long Island.
The tennis fraternity is devastated by the news of two bright young boys losing their lives as a result of a horrific car crash in Long Island. The two victims named Drew Hassenbein and Ethan Falkowitz were both on their school's tennis team and were returning from a competition along with two of their mates. The other two boys aged 16 and 17 were hospitalised and are currently in stable condition.
The two young boys lost their lives after an intoxicated driver hit their car with his pickup truck. Hassenbein and Falkowitz were in the back seat and died immediately on the scene. Hassenbein was a nationally ranked player in the US and played for high school despite only being in middle school. His 'best friend' Falkowitz was a star of the same team. The four boys in the car were apparently headed home after dinner to celebrate victory in a tennis competition.
The alleged culprit named Amandeep Singh has been charged with aggravated vehicular homicide, vehicular manslaughter and assault. This comes across as a shocking piece of news not just for those in the US but for the tennis fraternity across the world. Tennis journalists correctly pointed out that Hassenbein had the honour of conducting the coin toss for the 2021 US Open men's final between Novak Djokovic and Daniil Medvedev.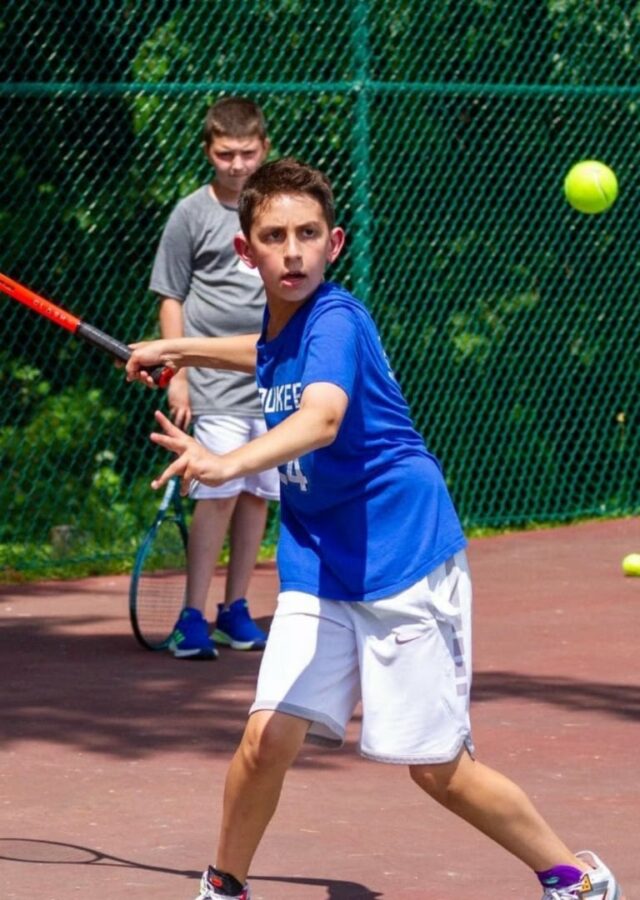 Condolences pour in for the young boys from all over the globe
The tennis fraternity and fans are shocked by this horrific news. Once the death of the youngsters was confirmed, condolences poured in on social media. Journalists, fans, former players, everyone is equally crushed over the talented pair's heartbreaking loss. Let us take a look at some of the reactions on Twitter.
The local community is devastated by the loss of these two bright lives but at the same time they have vowed to stand beside their families and loved ones. The two boys studied at the Roslyn Middle School and the Principal sent out a note that grief counseling will be made available as fellow students and classmates try to understand the loss.
More Tennis news
Follow our dedicated Tennis page for instant Tennis news and updates