Also joining Rafael Nadal in the campaign are former F1 drivers Fernando Alonso, Felipe Massa, and few others
Rafael Nadal became the latest celebrity to join the #3500Lives campaign to fight the coronavirus outbreak.
Nadal, who is currently undergoing self-isolation in Mallorca, made the announcement via Instagram. The 19-time Grand Slam winner now joins the likes of former Chelsea star Didier Drogba, former F1 drivers Fernando Alonso, Felipe Massa, and many others in the #3500Lives campaign.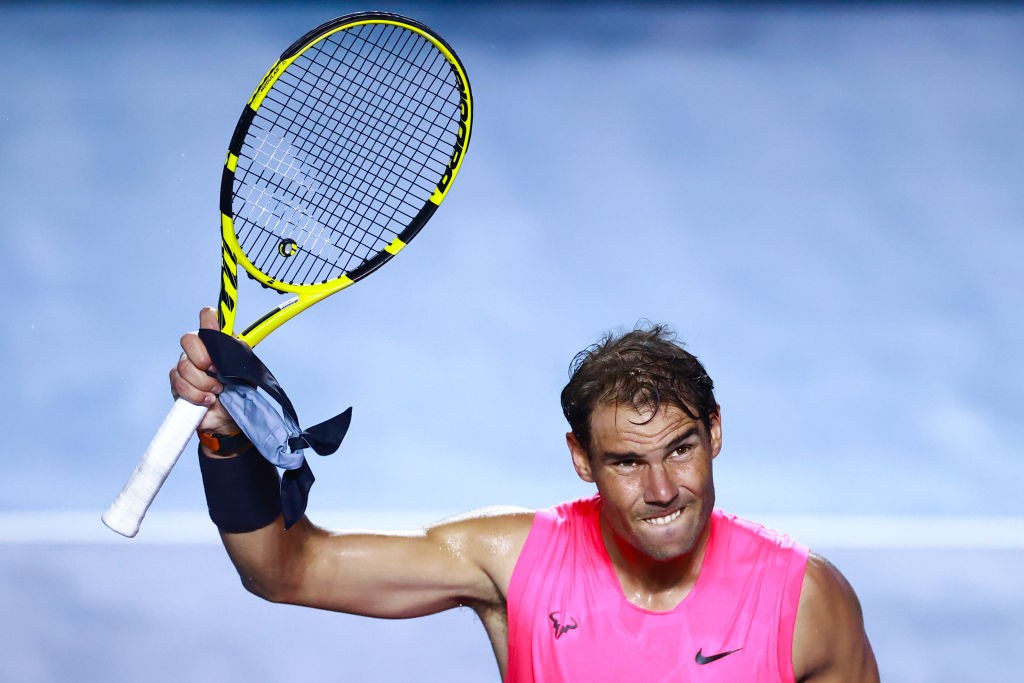 The #3500Lives campaign is a worldwide outdoor road safety advertising campaign, launched today by the Federation Internationale de l'Automobile (FIA) and advertising giant JCDecaux, with support from the FIA Foundation.
The campaign unites a roster of major celebrities from sports and arts with political and religious leaders in a call for political commitment and a properly resourced UN Fund for Road Safety.
Meanwhile, Nadal showed his support for the campaign by posting:
"And this is another initiative that we support. #RaceAgainstCovid as part of the #3500LIVES campaign around the world."
https://www.instagram.com/p/B_R1hXcoHyT/
Nadal hails from Spain, one of the worst affected countries due to the coronavirus. The Spaniard has been pretty active in recent days by offering donations and support to multitudes of campaigns started to fight the virus outbreak.
Roger Federer in no hurry to return
Nadal on Monday surprised millions of his followers by going live on Instagram for the very first time.
However, it got more interesting when the 'King of Clay' connected to his on-court rival and friend Roger Federer.
Swiss great Federer, meanwhile, admitted that he was in no hurry to make a return to the Tour amidst the coronavirus crisis.
Roger with the question we've all been needing answered 👀@rogerfederer | @RafaelNadal pic.twitter.com/w9SOqEKYjC

— ATP Tour (@atptour) April 20, 2020
"There is no stress, no rush. If there is anything positive that's the only thing really. I just want the knee to be good, it doesn't matter when I return," the Swiss genius spoke to his Spanish counterpart.
Federer had earlier in February underwent a right-knee surgery after suffering an injury during the 2020 Australian Open. The two tennis stars also spoke on a range of issues and provided updates on their current status.
More Tennis news:
Follow our dedicated tennis page for instant news and updates