Yannick Hanfmann plays with a hearing impairment – here's everything you need to know if the German is deaf.
As a child, Yannick Hanfmann decided to stop playing football because he faced difficulties hearing his teammates and coaches. Hanfmann has been hearing-impaired since birth and, despite wearing a hearing device in his daily life, he opts to remove it when he's on the tennis court to avoid being overwhelmed by the loud and distracting sounds.
Hanfmann has a congenital hearing issue that has left him with just 60% hearing capacity in each ear, a fact that surprises those familiar with his story. However, this condition fortunately didn't pose a significant obstacle in his tennis career. In his own words, he mentioned, "Sometimes it's even an advantage on the court. I don't hear much of what's happening around me, but I don't believe it's a significant handicap in tennis. Everything sounds like background noise to me, except when there's a lot of shouting."
Yannick Hanfmann suffers from Congenital hearing loss
Congenital hearing loss refers to hearing impairment that is present at birth. It encompasses both hereditary hearing loss, which can be passed down through families, and hearing loss caused by factors during pregnancy or at birth. Genetics play a significant role, accounting for over 50% of congenital hearing loss cases. Non-hereditary causes can include prenatal infections, illnesses, exposure to toxins during pregnancy, or conditions occurring during or shortly after birth. These factors typically result in sensorineural hearing loss, which can range from mild to profound in severity.
How did Yannick Hanfmann's career take off?
Yannick Hanfmann embarked on his professional tennis career following his collegiate tennis days at the University of Southern California. He made his debut in an ATP main draw during the 2017 BMW Open, where, despite his low ranking at world No. 273, he made a significant impact by successfully navigating the qualifying rounds. Hanfmann achieved this by defeating Arthur De Greef and Uladzimir Ignatik.
His remarkable journey continued as he went on to surprise everyone by upsetting Gerald Melzer and Thomaz Bellucci, earning a spot in the quarterfinals. There, he faced the formidable second seed, Roberto Bautista Agut.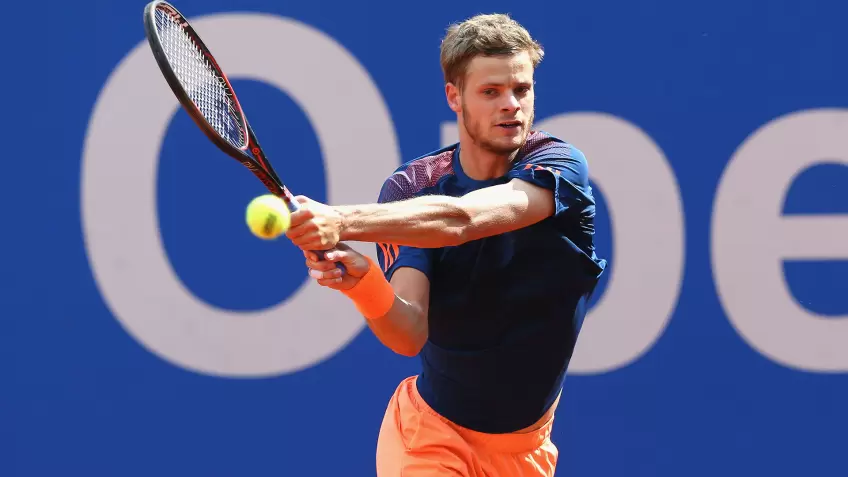 In another impressive performance, Hanfmann reached the final of the 2017 Swiss Open Gstaad. As a qualifier, he stood out by defeating notable opponents along the way, including Facundo Bagnis, the third seed and defending champion Feliciano López, the eighth seed João Sousa, and the sixth seed Robin Haase.
Yannick Hanfmann reached his second ATP Tour final at the 2020 Generali Open Kitzbühel in Austria, but unfortunately, he faced a straight-set defeat against Serbian player Miomir Kecmanović. A significant milestone in his career occurred when he secured his first-ever victory against a top-10 ranked player, Gaël Monfils, during the first round of the 2020 Hamburg European Open in Germany. Furthermore, Hanfmann made his debut at the 2021 Australian Open and also competed in a Masters 1000 level event at the Miami Open, where he achieved a victory over Steve Johnson.
Yannick Hanfmann has made it big despite his struggles
Hanfmann embarked on his tennis career at an early age and made significant strides in the sport. Hanfmann's professional journey has been marked by dedication and determination. Hanfmann gained recognition in the tennis world for his powerful groundstrokes and strong net play.
He turned pro in 2012 and gradually climbed the rankings, showcasing his potential. One of the highlights of his career came in 2017 when he reached the final of the Swiss Open Gstaad, a notable achievement that demonstrated his skill and competitiveness.
Throughout his career, Hanfmann has been a consistent presence on the ATP Tour, competing in various Grand Slam events and ATP tournaments.
His resilience on the court and commitment to improving his game have allowed him to maintain a respectable ranking among the world's top tennis players. Hanfmann's success has also extended to doubles play, where he has partnered with fellow professionals to achieve commendable results. His versatility and adaptability on the court make him a valuable asset in both singles and doubles competitions.
More Tennis news
Follow our dedicated Tennis page for instant Tennis news and updates