Here is all you need to know about how many Masters 1000 wins the great Rafael Nadal had as a teenager.
Rafael Nadal is undoubtedly one of the greatest Tennis players ever and has numerous records to his name – some well-known and some unique. One such unique record to Nadal's name is that he has the most number of Masters 1000 wins as a teenager – well, how many of you actually knew about it?
Nadal turned pro in 2001 and has been dominating the professional circuit for over two decades – his teenage days were no exception.
As a teenager, Nadal has 53 Masters 1000 wins – way ahead of the rest of the pack. Andrei Medvedev (27) is second in the list followed by Carlos Alcaraz (26), Andy Roddick (25), Denis Shapovalov (25) and Novak Djokovic (23). Since turning pro as a 15-year-old, Nadal has been a constant feature on the professional tour and established himself as an all-time great. Nadal's dominance as a teenager is quite incredible and this is one of those very few records in Tennis which is probably unbreakable.
Can Carlos Alcaraz get close to Rafael Nadal on the list for most Masters 1000 wins as a teenager?
Carlos Alcaraz is third on this list with 26 Masters 1000 wins as a teenager. The Spaniard will turn 20 in May and has just over a month in hand to climb up to second place. However, there is no way he can go anywhere near his idol.
Nadal's stats are extraordinary and even though Alcaraz has been superb as a teenager, he won't be able to match King of Clay's 53 wins.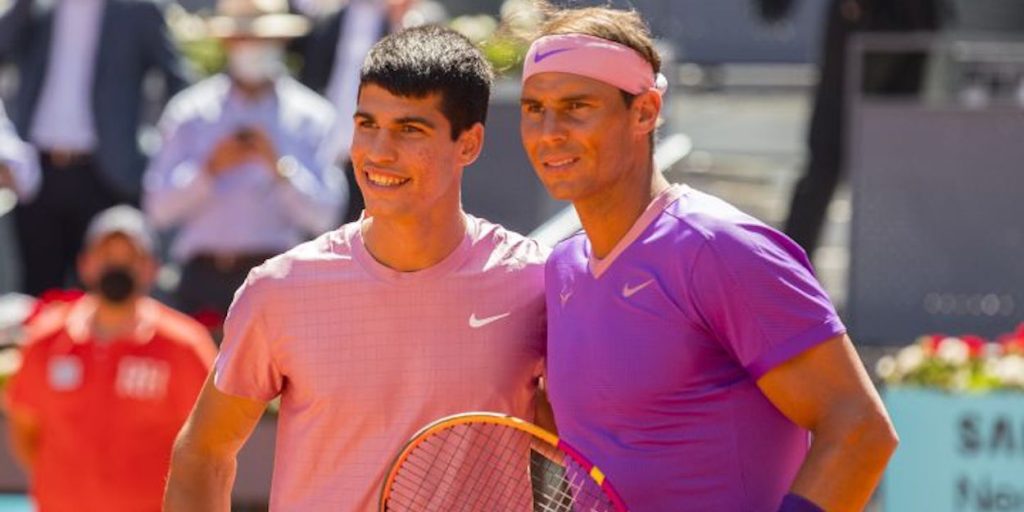 Alcaraz's latest Masters 1000 win came at the Indian Wells Masters, where he defeated Daniil Medvedev 6-3, 6-2. With this victory, Alcaraz has also become the new No.1 in men's singles – an incredible feat. While Alcaraz climbed to the top spot, Nadal has slipped out of the top 10 of the men's singles rankings for the first time since 2005. The 22-time Grand Slam Champion has been in the Top 10 since April 2005 but fell to No.13 in the latest ATP rankings after being out of action for more than two months in 2023.
More Tennis news
Follow our dedicated Tennis page for instant Tennis news and updates