Here's everything you need to know about the personal life, boyfriend and family of Shelby Rogers
Shelby Rogers, originally from Mount Pleasant, South Carolina, began her tennis journey at the age of six, inspired by her sister Sabra. Her innate athletic talent caught the attention of her coaches, leading her to compete nationally by the tender age of eleven.
She opted for homeschooling during her high school years, enabling her to fully dedicate herself to tennis and subsequently receive scholarship offers from prestigious U.S. universities. However, in 2009, she made the pivotal decision to forgo college and embark on a career as a professional tennis player.
Notably, in 2021, while participating in the Western Southern Open (WSO) tournament, Rogers achieved a significant milestone by earning a Bachelor of Science degree in psychology from Indiana University East.
Rogers is engaged to John Slavs, a professional ice hockey player who competes for the Indiana Tech Ice Hockey team. Their romantic journey began in 2020 when they were set up on a blind date. Sharing a common sports background, they quickly became close friends. As they got to know each other better and spent more time together, their bond deepened, leading to them officially becoming a couple in the same year, 2020. Their relationship is marked by happiness and mutual affection.
What are the highlights of Shelby Rogers' Tennis career?
Shelby Rogers has reached career-high rankings in the Women's Tennis Association (WTA) rankings, achieving the world No. 30 position in singles in August 2022 and No. 40 in doubles in February 2022. She boasts an impressive record with six singles titles and two doubles titles on the ITF Women's Circuit.
Additionally, Rogers achieved significant success early on, winning the girls' national championship at the age of 17. Her most notable professional achievements include reaching the quarterfinals at the 2016 French Open and the 2020 US Open, showcasing her talent and competitiveness on the international tennis stage.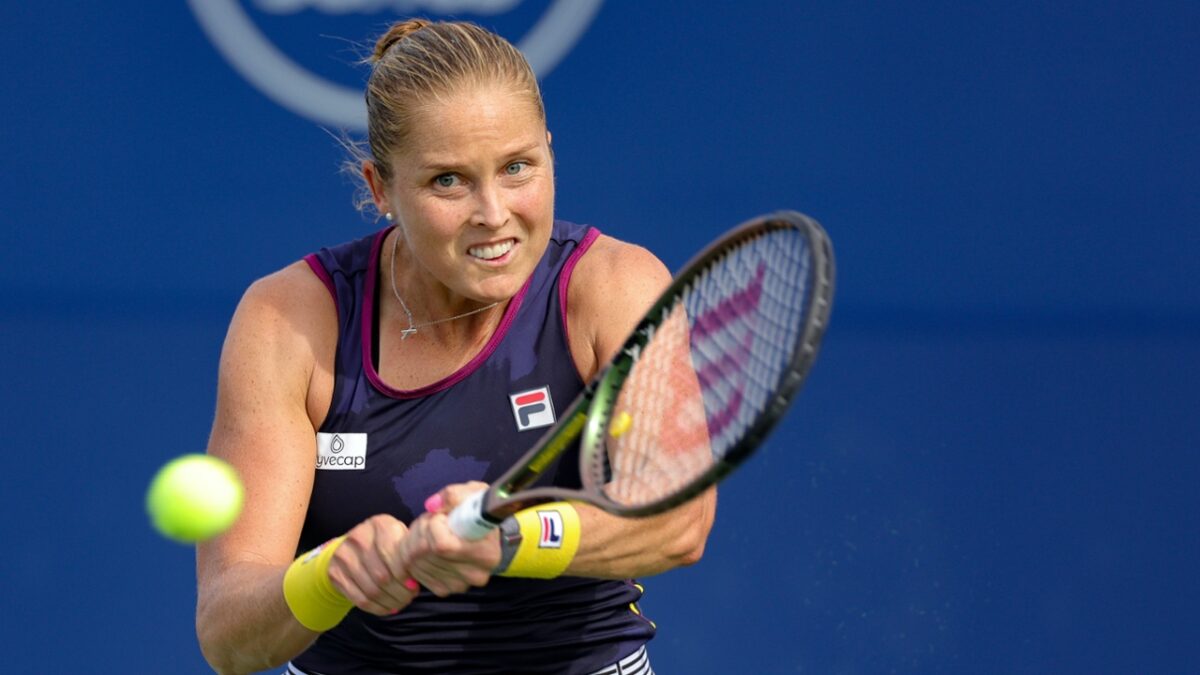 Rogers has gained recognition for her remarkable victories over top-ranked players in the tennis world. Notable among these achievements are her triumphs against Simona Halep, ranked No. 4, at the 2017 Australian Open, Serena Williams, ranked No. 9, at the 2020 Top Seed Open, and Ashleigh Barty, ranked No. 1, at the 2021 US Open. Impressively, she maintains an undefeated record against two-time Wimbledon champion Petra Kvitová, securing wins at both the 2016 French Open and the 2020 US Open. It's worth mentioning that these victories also mark the two instances in her career where she reached the quarterfinals in major tournaments, underscoring her ability to excel against top-tier competition.
More Tennis news
Follow our dedicated Tennis page for instant Tennis news and updates