Why Real Madrid swapping Eden Hazard for Kylian Mbappe would be a terrific move
If a report from Mirror is to be believed, Real Madrid could be looking to use Eden Hazard in a deal to bring Kylian Mbappe to the Spanish capital. The Blancos have held a strong interest in the PSG forward for a while now and could finally look to pursue him giving up one of their most expensive players to PSG in return.
Hazard and Mbappe – Contrasting fortunes since big-money moves
The Eden Hazard experiment is yet to produce results as the Belgian has suffered from various injuries and fitness issues ever since joining the club for £130million in 2019. So far, he has been able to play just 28 games for the club scoring thrice and assisting another 7. He has missed 41 games for the Blancos to date as he is currently sidelined with a muscle injury.
Kylian Mbappe, on the other hand, has taken the world by storm ever since breaking out at Monaco. His £166million move to PSG was a huge stepping stone in his path to becoming the best young talent in the world.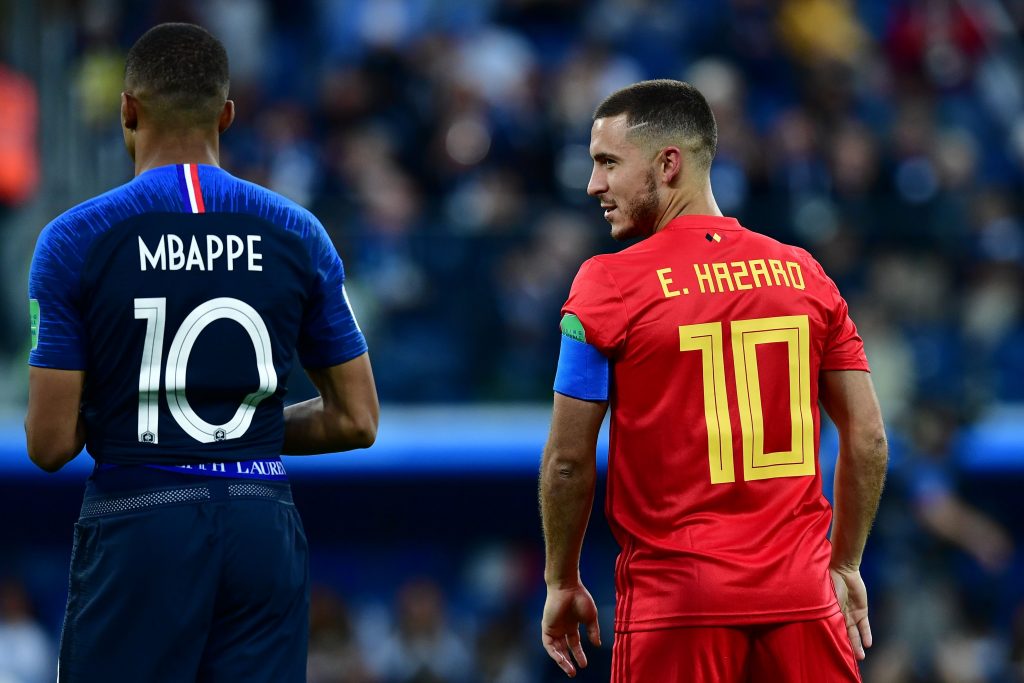 In 136 games for the French side, he has scored a ridiculous 99 goals and 58 assists. He played a huge part in PSG's journey to the Champions League final last season too.
Real Madrid should go ahead with a swap deal for Mbappe
Real Madrid are experiencing one of the most torrid times in recent history as the club are struggling massively this season. They sit 3rd in their Champions League group with a real possibility of missing out on the knockout stages this season.
Their overall style of play lacks the usual desire and drive. It was only due to sheer grit and defensive work that they went on to win the league.
They are struggling to score goals, also conceding goals with relative ease. Coach Zinedine Zidane looks out of ideas. The club needs a talismanic player at this point to restore them to their former glory. Someone in the ilk of a certain Cristiano Ronaldo. They had hoped Hazard would be that player but sadly, it has been anything but.
In Kylian Mbappe, they can get exactly that. Mbappe is said to be a fan of the former Blancos forward and their current manager Zidane. The Blancos should try to use it to their advantage and lure the explosive forward to the club.
Read More
They can also look to cash in on PSG's prior interest in Eden Hazard (source – Bleacher Report) to facilitate a swap deal. While it surely would be hard to convince PSG to let go of one of their most important assets, Real have to go all out for this deal.