Paulo Costa is one of the hardest hitters in the UFC and here is all about his net worth, UFC payouts, salary, MMA record, next fight career and more
[lwptoc]
Paulo Costa Facts
| | |
| --- | --- |
| Birth Place | Belo Horizonte, Minas Gerais, Brazil |
| Father's Name | Carlos Roberto |
| Mother's Name | Maria Augusta |
| Star Sign | Aries |
| Net Worth (2022) | $1 million |
| Last Fight Earnings | $76,000 |
| Age | 31 |
| Date of Birth | April 21, 1991 |
| Education | To be updated |
| Nationality | Brazilian |
| MMA Debut | February 5, 2012 |
| MMA Record | 13-2 |
| Divisions | Middleweight/Light-heavyweight |
| Achievements | Number 2 ranked middleweight |
| Wife | To be updated |
| Children | To be updated |
| Endorsements | Monster Energy |
| Social Media | Instagram, Twitter |
Paulo Costa, who carries the nickname Borrachinha, is one of the biggest names in the UFC world.
Last Updated: 18-08-2022
The 29-year-old is undefeated in his MMA career and comes from Belo Horizonte, Minas Gerais, Brazil.
Costa took up MMA when he was a youngster to learn discipline and avoid getting into fights. His mother had to support him for a year as he pursued his dreams but he is on the cusp of winning UFC gold.
Borrachinha's older brother is also an MMA coach but Costa started off playing a lot of football like most Brazilians do.
Costa is known for his knockout power but he holds a black belt in Brazilian Jiu jitsu too.
Paulo Costa Net worth and salary
Paulo Costa has an estimated net worth of $1million in the year 2021. The Brazilian is one of the big strikers in the sport and is slowly making the big bucks in the UFC.
Like most UFC stars, Costa doesn't earn a salary but is handed a pay out per MMA fight. The records of his earnings from his time in Brazil aren't available, though most of his UFC pay outs are accessible.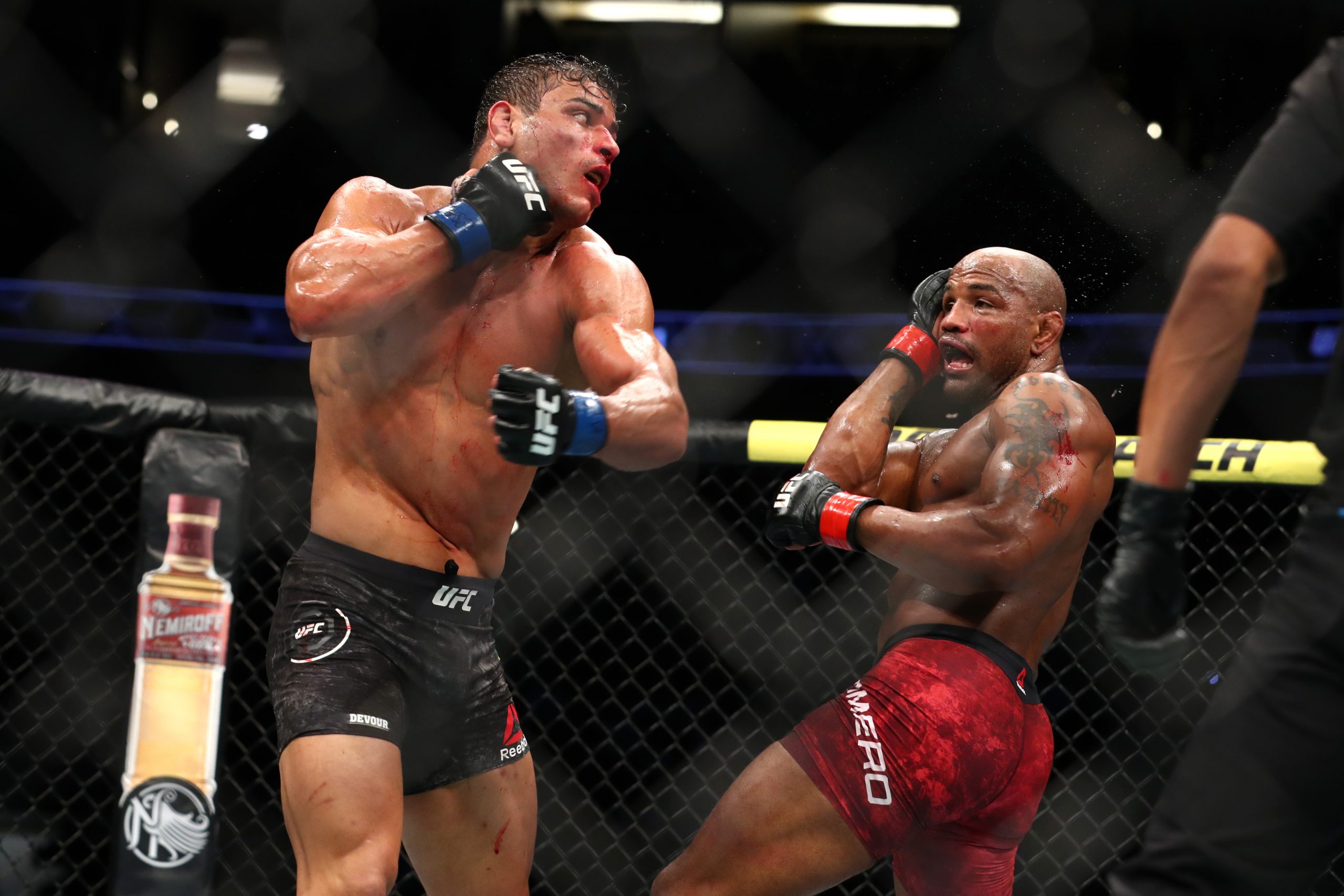 His first win got him a pay out of $72,000. Costa then made $22,500 after defeating Oluwale Bamgbose and close to $50,000 after defeating Johny Hendricks.
His two big pay outs were against Uriah Hall ($160,000) and Yoel Romero ($170,000). However, his fight against Adesanya saw him earn an incredible $380,000 despite it being a loss.
Paulo Costa MMA and UFC record
Paulo Costa had amassed an MMA record of 8-0 before making a move in the Ultimate Fighter. The 29-year-old was one of the participants in the Ultimate Fighter Brazil and won his first fight against Jose Roberto.
He lost the next one to Marcio Alexandre Jr and tried his luck in other Brazilian promotions. He had a record of 8-0 before making his UFC debut against Garreth McLellan in 2017.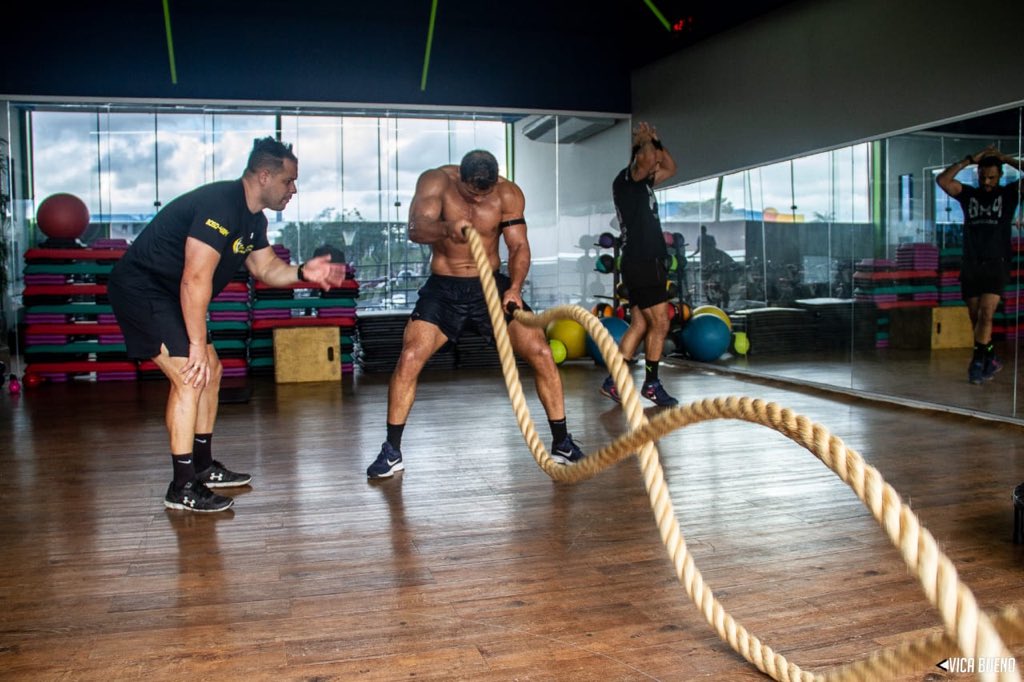 Costa kept on getting the wins and is 5-0 in his UFC career so far. His last fight was a win over Yoel Romero which set him up for a title fight for the title clash against Israel Adesanya.
His 13-0 undefeated MMA record came to an end at the hands of Adesanya. Costa was defeated easily at UFC 253 and now has a record of 13-2.
Paulo Costa Family and early life
Paulo Costa was born in 1991 in Belo Horizonte, Minas Gerais, Brazil. He is the son of Carlos Roberto and Maria Augusta and has an older brother Carlos Costa.
While Costa played football as a youngster, he took up Muay Thai at the age of nine to avoid getting into fights and learning discipline.
Costa then quit Jiu jitsu after the passing away of his father. However, he returned to training at the age of 19. Costa also took up the job of an IT teacher to help his mother pay off bills.
FAQs about Paulo Costa
What is Paulo Costa's net worth?
Paulo Costa has a net worth of approximately $1 million.
When was Paulo Costa born?
Paulo Costa was born on the 21st of April, 1991.
Where was Paulo Costa born?
Paulo Costa was born in Belo Horizonte, Minas Gerais, Brazil.
How old is Paulo Costa?
Paulo Costa is 31 years old.
When did Paulo Costa make his MMA debut?
Paulo Costa made his MMA debut on the 5th of February, 2012.
Who are Paulo Costa's parents?
Paulo Costa's parents are Carlos Roberto and Maria Augusta.
What is Paulo Costa's MMA record?
Paulo Costa's MMA record is 13 wins and 2 losses.
More UFC news
Follow our dedicated UFC page for instant UFC news and updates