Know all you need to know about Niki Lauda including his Net Worth, Records, Career and more
Niki Lauda was a former Formula One driver. Lauda is one of the most successful racers ever. He became a race car driver even when his family was against it and followed his passion. Let's know more about him and have a look at his net worth, records, career and more.
Niki Lauda Facts
| | |
| --- | --- |
| Birth Place | Vienna Austria |
| Father's Name | Ernst Peter Lauda |
| Mother's Name | Elisabeth Lauda |
| Star Sign | Pisces |
| Net Worth | $200 Million |
| Salary | NA |
| Age at time of death | 70 |
| Date of Birth | 20 February 1949 |
| Height (cm) | 1.71 m |
| Weight (kg) | NA |
| Nationality | Austrian |
| F1 Debut | 1971 |
| Teams | McLaren, March, Ferrari and Brabham |
| F1 Race Wins | 25 |
| F1 Podium Positions | 54 |
| F1 Championship Wins | 3 |
| Children | Mathias, Mia, Christoph, Lukas and Max |
| Wife at time of death | Brigit Wetzinger |
Niki Lauda Net Worth
Lauda had an estimated net wort of $200 million. His massive net worth is not just because of his racing career but also his business endeavors. Lauda was big in the aviation business as well.
Niki Lauda Career
Lauda had to take a loan of $30,000 in order to get a life insurance and take his first stems in formula one. His F1 debut with March and barely saw any success. In 1974 he joined hands with Ferrari. It proved to be a break out season for the Austrian as he won his first GP. Overall Lauda finished 4th in the Driver's championship and showed immense potential.
After a slow start to the 1975 season Lauda won his first Driver's championship in that season. With the help of Lauda Ferrari was able to clinch their first constructor's title in eleven years.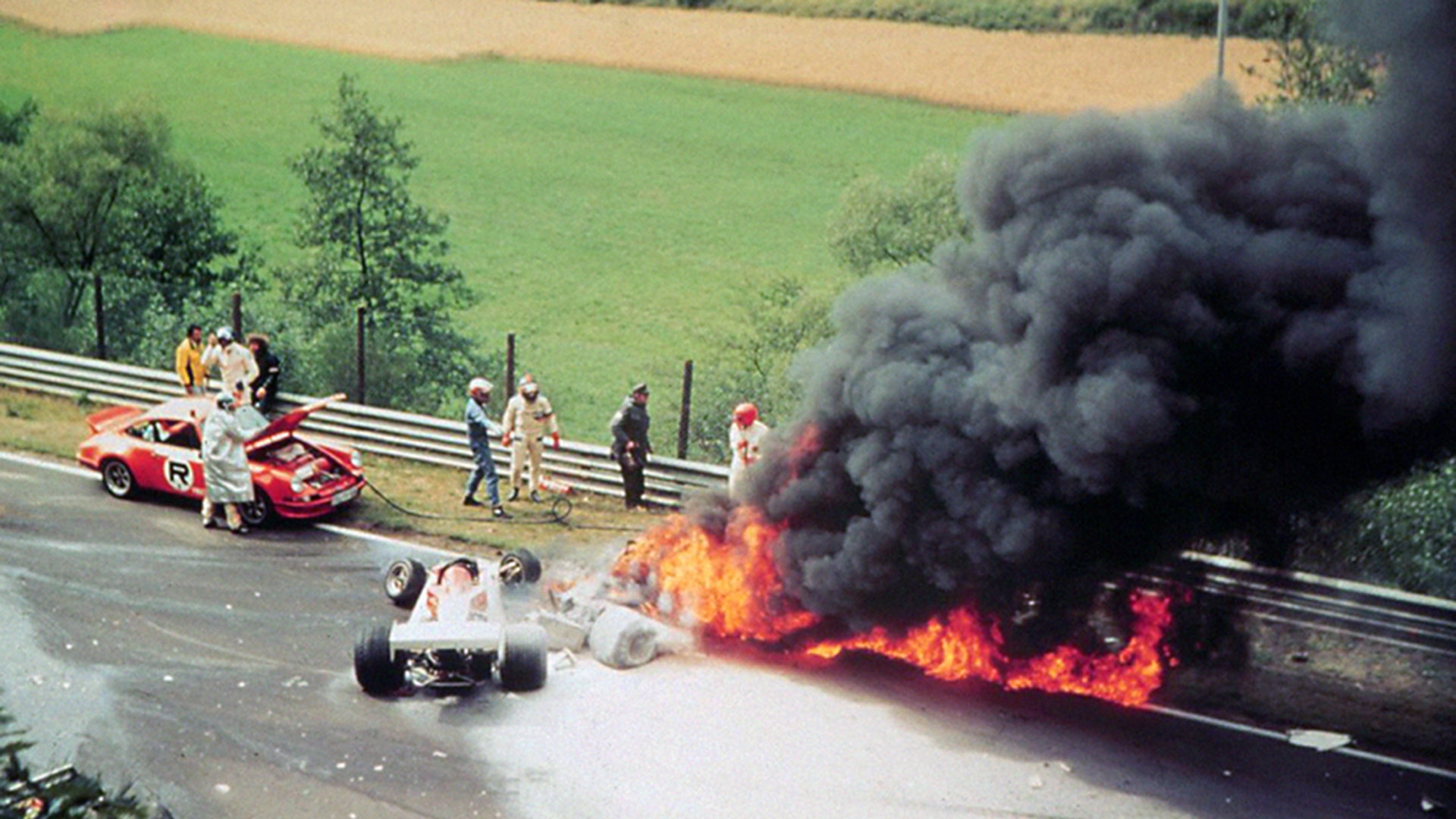 1976 was probably the toughest year in Lauda's career. He met a fatal accident during the German GP. After hitting the embankment his car burst into flames. And before anyone could get him out he had suffered severe burns and damage to his body. His lungs and blood were also affected as a result of the gas released.
Surprisingly he returned to racing after only six weeks. In 1978 he joined Brabham and just a year later announced his retirement. Four years after announcing his retirement Lauda returned in 1982 with McLaren and won the Driver's Championship for the third time in 1984. In 1985 he announced his retirement from Formula One again.
Niki Lauda Personal Life
Lauda was born in a wealthy paper manufacturing family on 22nd February 1949. His family was was completely against his racing career but Lauda followed his passion and became of the best ever.
Lauda's first marriage came in 1976 when he married Marlene Knaus. The couple had two children together, Lukas and Mathias Lauda. The couple parted ways in 1991.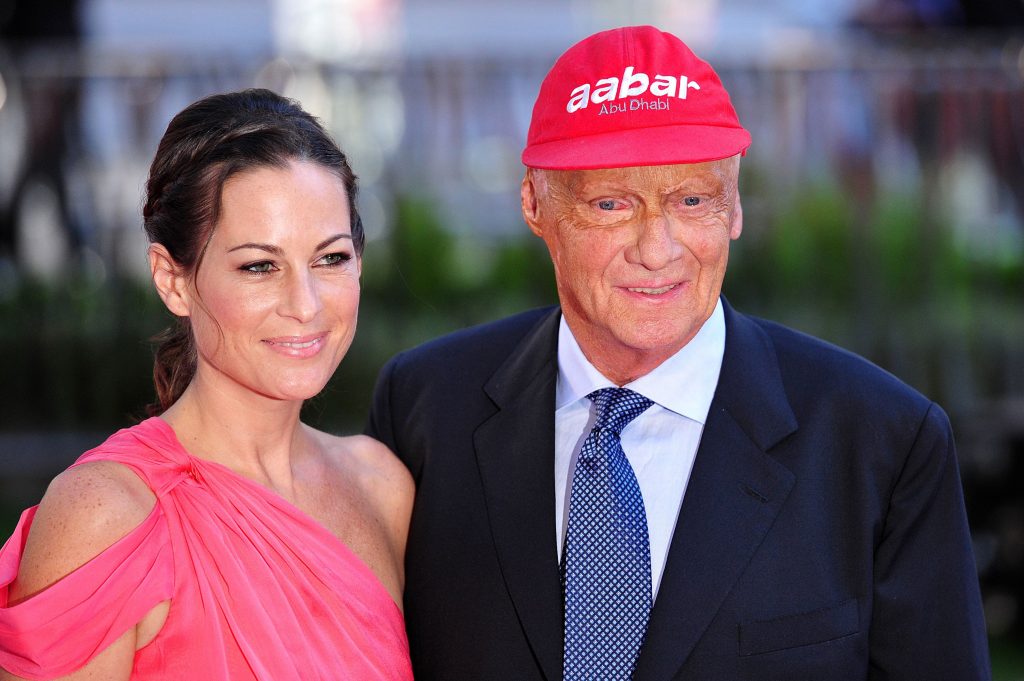 Lauda's second marriage came in 2008 when he married Brigit Wetzinger. They also had two children Max and Mila Lauda. He also had a son a result of an extra martial affair Christoph, Lauda. Lauda died in his sleep on May 20th 2019.
Niki Lauda FAQs
What is the date of birth of Niki Lauda?
Niki Lauda was born on February, 20 1949.
What is the net worth of Niki Lauda?
Niki Lauda has a net worth of $200 million.
Does Niki Lauda have any children?
Niki Lauda has five children
What is the nationality of Niki Lauda?
Niki Lauda is of Austrian nationality.
Where was Niki Lauda born?
Niki Lauda was born in Vienna, Austria
Who was the wife of Niki Lauda at the time of his death?
Niki Lauda was married to Brigit Wetzinger
How many F1 titles has Niki Lauda won?
Niki Lauda has won three F1 title.
What were the teams that Niki Lauda raced for?
Niki Lauda has driven for McLaren, March, Ferrari and Brabham
When did Niki Lauda make his F1 debut?
Niki Lauda made his F1 debut in 1971
More Formula One News
Follow our dedicated Formula One page for instant Formula One news and updates