Ever since Quarterback Zach Wilson has returned, he hasn't looked at his very best. Having already dropped his numbers, Wilson's errors hampered the trajectory of New York Jets, as he recorded his worst game, filled with struggles in Week 8 against the Pats.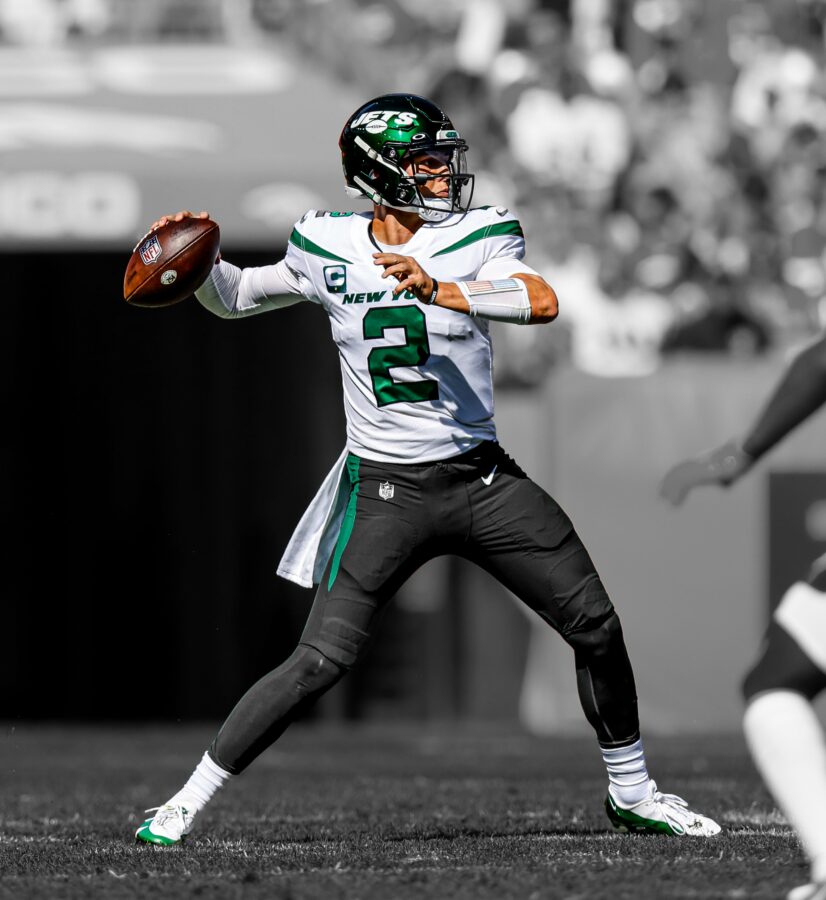 In the mentioned game, Zach Wilson struggled through the entire course of four quarters. He tossed three interceptions and completed just 48.8% of his passes in a brutal 22-17 loss. However, in Week 11, Zach Wilson has a solid chance to redeem himself.
With Jets locking horns against the New England Patriots, who are one of the most unpredictable teams in the 2022-23 NFL Season, Wilson was asked upon his mindset heading into this contest.
Zach Wilson got brutally honest on getting a shot at redemption
"I thought they were good emotions. I mean, I was frustrated. I still believe that nobody outside of this building knows what they're talking about," Wilson said, as per NFL.com.
Wilson's Week 8 struggles did not last long, as he bounced back in the very next week with a completion of 72% of his passes with a TouchDown and 154 yards for a career-high 101.1 passer rating in the victory against Buffalo Bills.
"Excited because it's another challenge. This is a big divisional game for us obviously," Wilson added, "so not necessarily to feel like I got to prove anything, like, 'Last game didn't go great and I have to do something different this time.'"
Also Read: "It benefits…" Myles Garrett finally reveals on who favors Bills game being moved to Detroit
Also Read: "He was playing bad": Bruce Arians fires a wild shot at Tom Brady whilst defending Buccaneers offensive coordinator
Also Read: "Aaron Rodgers is washed": Skip Bayless brutally disrespects Packers QB after loss against Titans