Zach Wilson did not start the 2022-23 campaign with New York Jets, courtesy to suffering an injury in the preseason build up. In his absence the New York franchise produced some unexpected results and got off to a great start. So, when Wilson decided to make his return mid-season, hopes were quite high.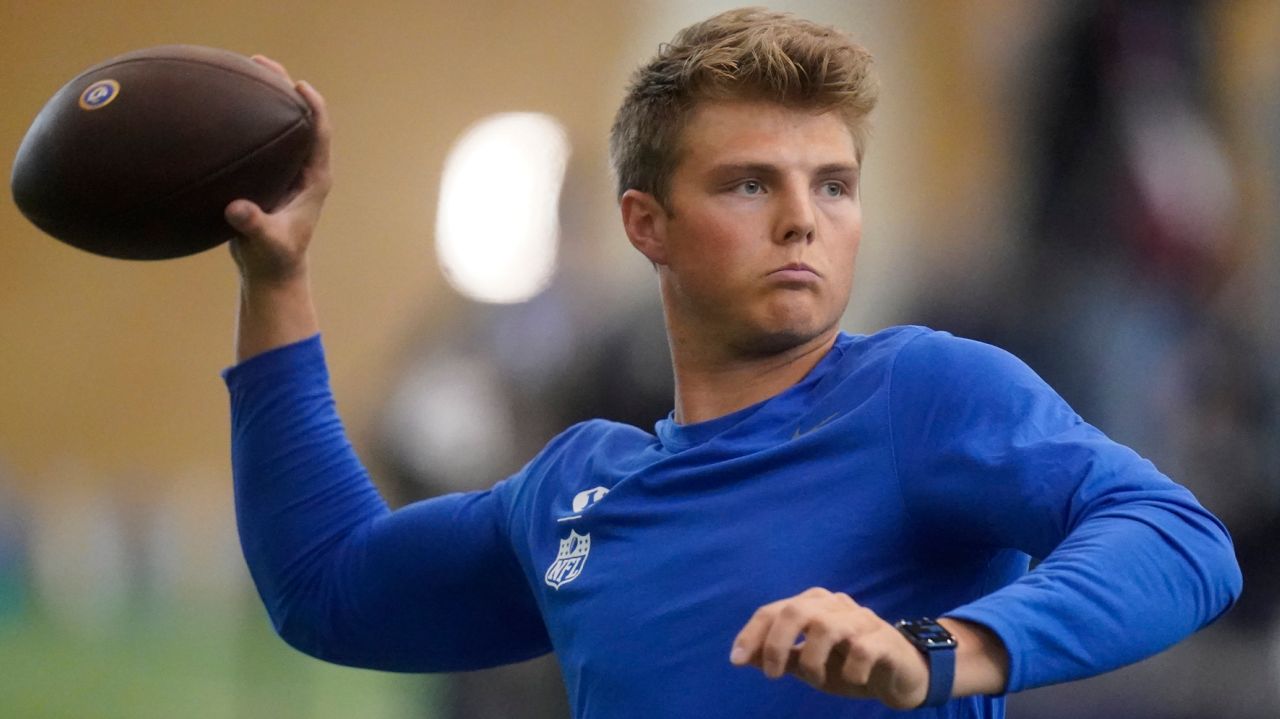 Apart from glimpses here and there, Wilson was never able to perform at the level expected. Even when the Jets suffered lost against Patriots, Wilson decided to blame the defensive unit unapologetically, which was seemingly taken well by his teammates and perhaps coach Robert Saleh.
As a result of which Saleh decided to replace Zach Wilson white Mike White for #1 QB. Not only that in the Week 13 showdown, the former is expected to use a trio of running backs as their opponents Minnesota Vikings have cracked upon all predictable moves.
Status of Zach Wilson in Week 13?
As per Robert, Zach Wilson will remain inactive 'again' in Week 13. In simpler words – Mike White will get his second straight start. Whereas, Joe Flacco will be the team's QB2 when they face the Minnesota Vikings. The reason which is being assumed by many is that the New York Jets are giving another week's time to Wilson undergo a much-needed reset of mechanics.
To bring everyone on the same page – this is the second consecutive game wherein Wilson remains inactive. In Wilson's absence, Mike White took full advantage of his starting opportunity with a 315-yard, 3 TouchDowns in a 31-10 win over the Chicago Bears.
That being said, it is not the end of the road for Zach. His coach Robert Saleh clearly stated that their former #1 Quarterback has high chances of featuring for the New York Jets before the end of the regular season. Safe to say, as the Jets are fighting for a playoff spot, they are making sure that Wilson is able to reach his absolute best.
Also Read: "AB was a hard worker"- Former NFL Quarterback Michael Vick speaks up about troubled receiver Antonio Brown
Also Read: "Hope he gets the help he needs"- NFL Hall of Famer Shannon Sharpe shows his shows his empathy for Kanye West
Also Read: "The Patriots don't have a scary weapon outside" – Ryan Clark is concerned about the Mac Jones led offense after brutal loss to the Buffalo Bills