It has been long since Carolina Panther's fans saw Sam Darnold in action. This marquee star hasn't been able to represent team in the first seven games of the 2022-23 NFL Season as he is recovering from a left ankle sprain, suffered in the team's preseason finale.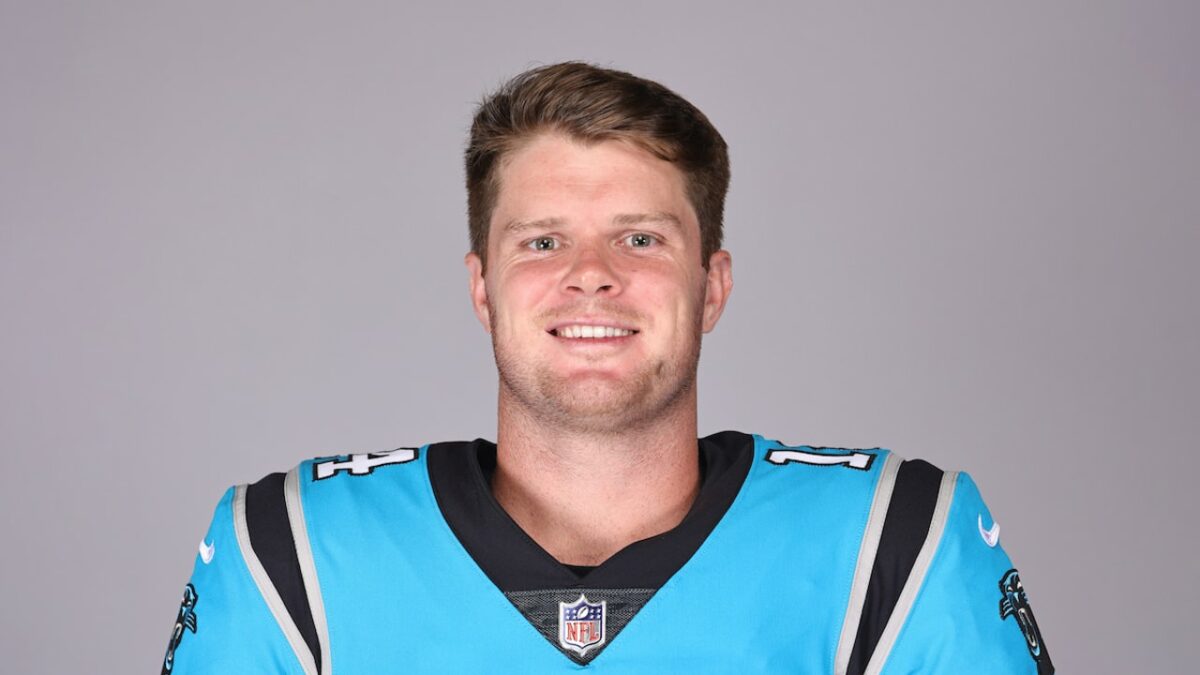 Now with the Carolina Panthers registering a thumping win (21-3) over the Tampa Bay Buccaneers in Week 7, there are expectations form the same team to elaborate upon their winning momentum. With both Baker Mayfield and Sam Darnold, let us look at the possible return date of the marquee Quarterback.
Sam Darnodl appeared to be a candidate for the starting gig before the Week 7 matchup against Tom Brady. The 25-year-old QB already has a week of practice under his belt and could be activated to the IR before Carolina Panthers' Week 8 contest, if his ankle is able to work well in the team's next workout drills.
Will Sam Darnold play in Week 8 for Carolina Panthers?
It is safe to say that even if Sam Darnold is able to work well in the coming week, he would at best be a #2 capacity with Steve Wilks handling PJ Walker a third straight inspired the team to a flawless performance against depleted Tampa Bay side.
However, Walker would be a consistent figure for the starting QB role. Moreover, with Baker Mayfield playing being the league's worst performer in the first five weeks, Sam Darnold could very well be included in the starting lineup as soon as he is able to catch pace.
That being, as for now, in the Week 8 showdown, interim coach – Steve Wilks has already confirmed that PJ Walker will be the starting Quarterback, regardless of the health of Sam Darnold and Baker Mayfield.
Also Read: "Coach Bill Belichick is creating a problem"- Shannon Sharpe believes the Patriots HC is making a mistake with the quarterback situation in New England
Also Read: "Chiefs cannot win the Super Bowl without Odell"- Dan Orlovsky urges the Kansas City Chiefs to sign Odell Beckham Jr.
Also Read: "He's looked worse than almost anybody in the NFL this year"- Stephen A Smith is concerned about Russell Wilson