In Dak Prescott's absence, his backup Quarterback, Cooper Rush caused a havoc by leading the team to four consecutive wins. This only went haywire when the Dallas Cowboys locked horns against the Philadelphia Eagles and had to eventually bow down courtesy to an impressive performance from Jalen Hurts and the entire defensive unit. 
While Dak Prescott has always been the #1 Quarterback for Cowboys and his their numero uno star, many did speculate whether Cooper Rush would be rewarded for his impressive string of performances in the former's absence. Things would have got highly interesting if Rush would have handed Philadelphia Eagles – their first loss of the 2022-23 campaign. 
That wasn't to be the case as Jalen hurts took center stage, which for sports media personality – Nick Wright was the perfect scenario Dak Prescott would have wanted. To bring everyone on the same page, Prescott is expected to return from Week 7 as his team locks horns against the Detroit Lions. 
Nick Wright on Dak Prescott, Cowboys 
Wright rightfully pointed how Rush was exemplary to his capabilities till Week 5 to keep the Cowboys in the hunt for the playoffs. But just when the Quarterback saga could have taken a hot twist, he flopped in his biggest challenge to date. Which seems to be the perfect fit for Dak Prescott whilst making his return in all conditions. 
Nick Wright wrote in his latest tweet, "This could not have *possibly* worked out better for Dak Prescott. Rush went 4-1, keeping Dallas' playoff hopes very alive… but he also was bad last week & has been downright awful tonight & no one with a brain will be calling for his return if Dak struggles."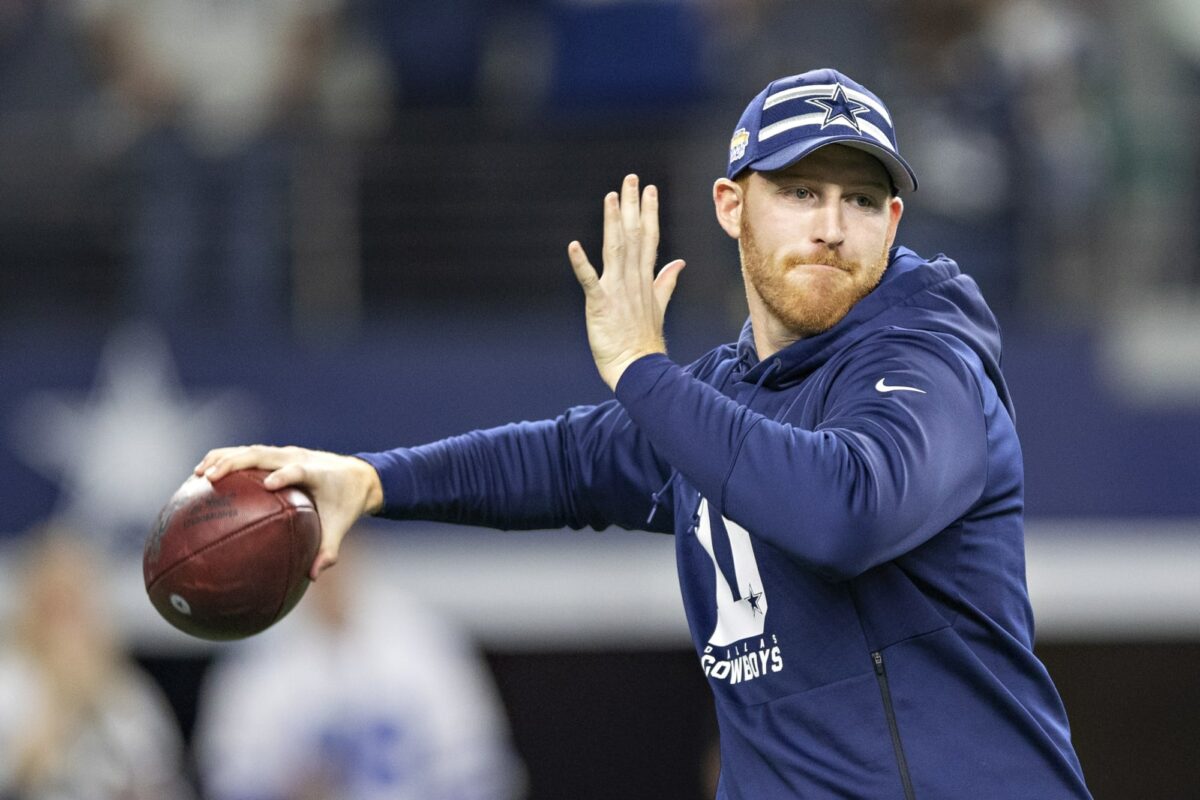 Will Dak Prescott be able to live up to his hype? Will his return stamp a resounding statement for the Cowboys? Will he be able to showcase just why he is a franchise QB yet again? With ample amount of speculations, all are going to be answered as we enter the Week 6 NFL drama. 
Also Read: "That my plan" Dak Prescott sends cryptic hint about potential date of return for Dallas Cowboys 
Also Read: "Needed to take a deep breath" Russell Wilson's wife opens about the challenges faced whilst moving to Denver 
Also Read: Patrick Mahomes got brutally honest on where it went wrong for Chiefs in heart-breaking loss vs Bills