San Francisco 49ers were keen on getting their 2022-23 campaign off to a flying start as they locked horns against the mighty Chicago Bears in their season opener. However, the latest news suggests that there are high possibilities that their offense will not be at full strength after their marquee starter could be side-lined.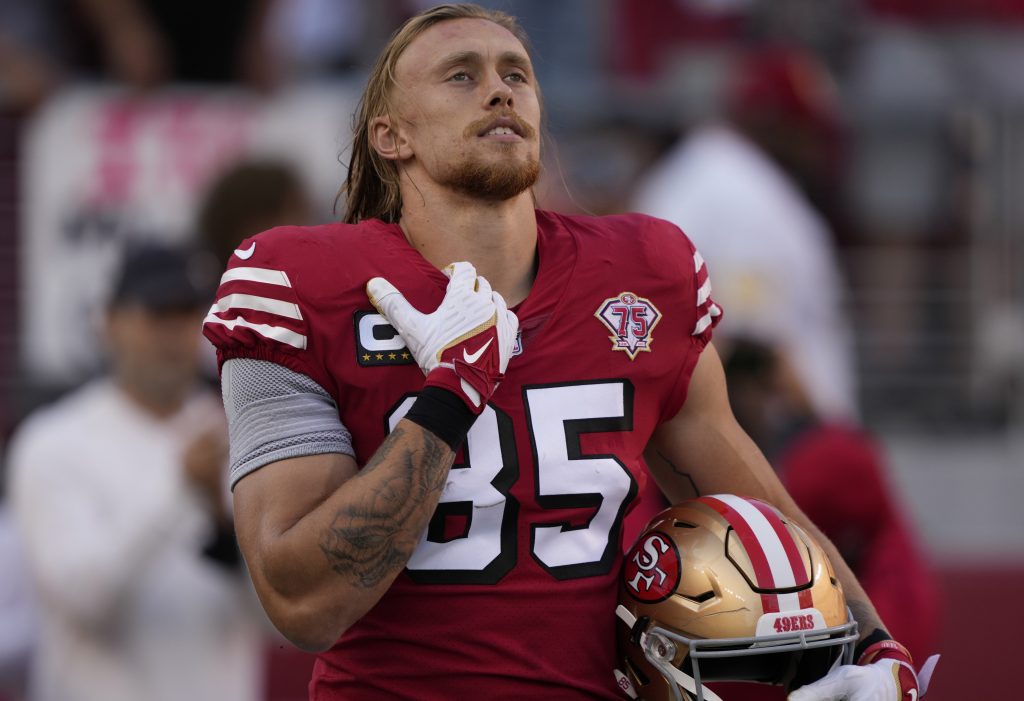 After San Francisco 49ers' star tight end – George Kittle was not present for the team practice on Thursday. The team has already decided not to rush with the groin injury of their charismatic 28-year-old as they want to ensure of it as a short-term injury and want Kittle to be a part of their offensive system as the season goes deep. With that being said, it looks like the concerned player's status for Week 1 showdown is in jeopardy. 
It is a common phenomenon is NFL that a player who ends up missing the Thursday practice, he eventually does not contest or take part in the showdown on the weekend, unless it is a high-staked game. With the same though, the Niners would look to place George Kittle on the bench, just to have a sense of security. 
Will San Francisco 49ers beat Chicago Bulls without their star tight end
However, this is not the way San Francisco 49ers would hope for new starting Quarterback Trey Lance to fit in the system. To everyone that without George Kittle; the Niners do not have the same explosive offensive prowess. This also means, that this team would be required to employ a heavy rushing attack strategy to impose their authority against the Bears. 
With George Kittle being the Niners' best pass catcher, his absence might haunt the likes of Trey Lance while setting up the team's attack. Interestingly, George Kittle has been troubled by the ghost of injuries in the past as well and has often found it tedious to get back to full strength and health. To be precise, he missed 3 games in the previous season, 8 games due to a foot injury in 2020, and 3 games because of a groin injury in 2019. 
Lastly, Kittle has registered a tally of 71 catches for 900+ yards in the last 14 seasons. His staggering and praise-worthy tally of 335 catches since entering the league in 2017 rank third among all tight end. Will the Niners be able to come up with a strategy to get the best result in their Week 1 showdown? Or will Kittle's absence hamper a quality start for the San Francisco 49ers?
Also Read: "Denver is going to be the Tampa Bay of a couple of years ago"- Colin Cowherd gives his final prediction of the AFC West with Russell Wilson
Also Read: Stephen A Smith leaves the Kansas City Chiefs off his list of the top 5 teams in the NFL ahead of the season opener
Also Read: "How dare you say there is too much hype"- Chris Broussard shuts down Nick Wright for saying the Denver Broncos are overhyped for this NFL season