Justin Fields has recently taken a huge leap and people are starting to believe that he belongs in the NFL with the Bears.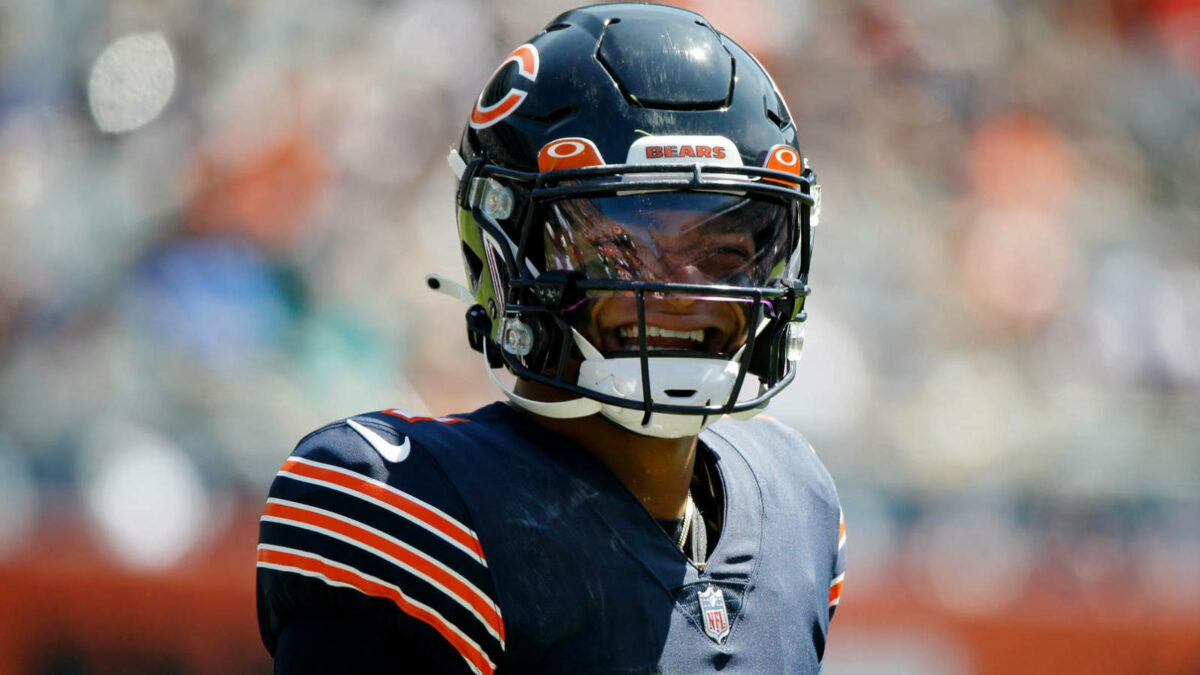 Justin Fields has started to dominate in the NFL and the Chicago Bears fans are delighted to see his progress. Although he isn't surrounded with the quality of talent as the other quarterbacks, he has been still able to maximize his team's potential.
The Chicago Bears might have got their franchise quarterback and if the team decides to bring in offensive weapons to help Fields in the coming offseason, we can see the very best of him next season. Recently, former NFL scout and analyst John Middlekauff heaped praises on the Bears quarterback.
Talking about Justin Fields, John Middlekauff said, "This guy's got a lot of talent. This guy possesses the ability to be a really good NFL quarterback. And over the last month, so basically his four games. He has five rush touchdowns on the ground and eight passing touchdowns. He's combined for 13 touchdowns like he's a point scorer, you know, we can nitpick? Well, he's not great at reading this defense."
He added, "He's done great. And going through his progressions, like yeah, that part of coaching part of getting a guy to feel more comfortable as a pocket passer. He's 23 years old. But here's what I know, on any given play. He could throw a 70-yard strike down the field on any given play. He can bust a run for 50 yards. his athleticism and just arm power is just eye-popping. Now do I think he's going to be some multiple-time pro bowler? I have no clue. Nobody knows."
Middlekauff continued, "But if you're a Bears fan, if you're the bears coaching staff, if you're a bears front office, you have to be pretty excited that you have this just fantastic talent that you have the opportunity to mold and every single week for the last month after a rough start to the season."
So far this season, Fields has a passer rating of 86.4 with 1,489 yards, 12 touchdowns, and 7 interceptions in 10 games this season. He has brought hope back to Chicago, and people believe that he is going to elevate his game to the next level once he gets more help from people around him.
Has Justin Fields been the best quarterback from the 2021 NFL Draft?
In 22 games so far in his career, Justin Fields has thrown for 3,359 yards, 19 touchdowns, and 17 interceptions. He also has 1169 rushing yards along with 8 rushing touchdowns. He is a dual threat and that makes him quite special.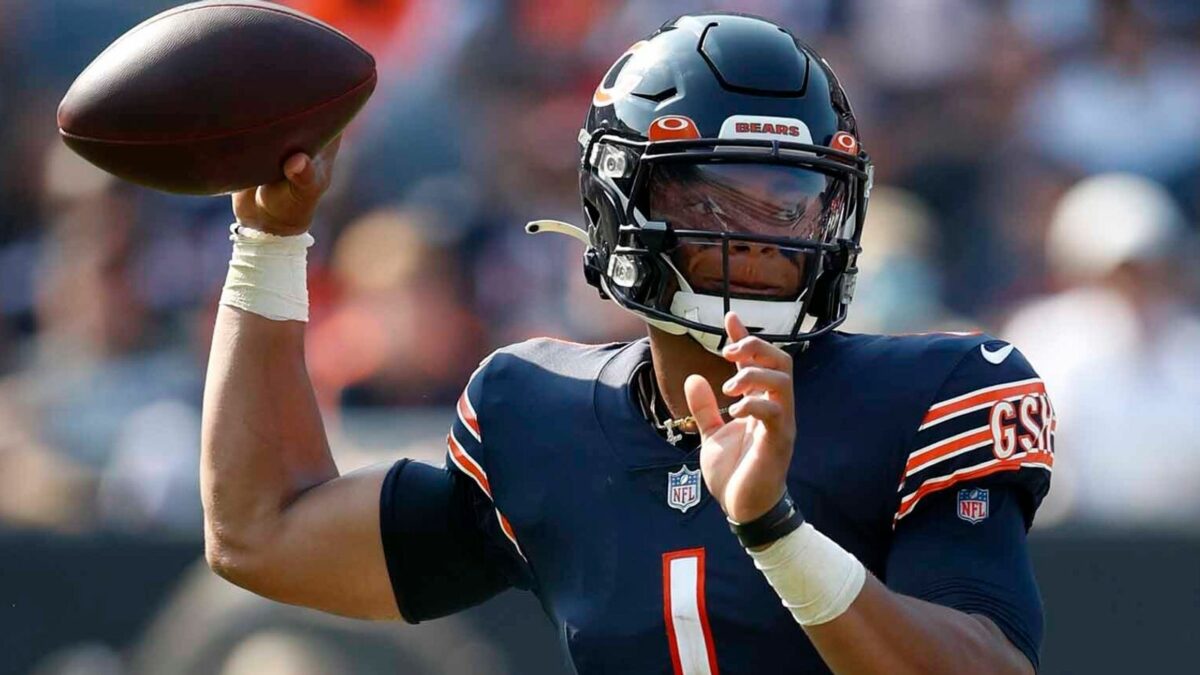 As compared to Justin Fields, here are the career stats of other quarterbacks from his draft class:
Trevor Lawrence has thrown for 5,975 yards, 25 touchdowns, and 23 interceptions in 27 games.

Mac Jones has thrown for 4,941 yards, 26 touchdowns, and 20 interceptions in 23 games.

Zach Wilson has thrown for 3,536 yards, 13 touchdowns. and 16 interceptions in 19 games.

Trey Lance has thrown for 797 yards, 5 touchdowns, and 3 interceptions in 9 games.

Davis Mills has thrown for 4,639 yards, 27 touchdowns, and 19 interceptions in 22 games.
Although Trey Lance has similar playing style to Justin Fields, we haven't seen much of him in the NFL yet due to injuries, but as of now, it seems like Justin Fields is the best quarterback from this draft class based on the players he is surrounded with.
Read More: