While there were reports suggesting that Zach Wilson's 'emotional' gesture in the New York Jets' locker room had once again fetched him his teammates' trust, the latest antics depict a different story.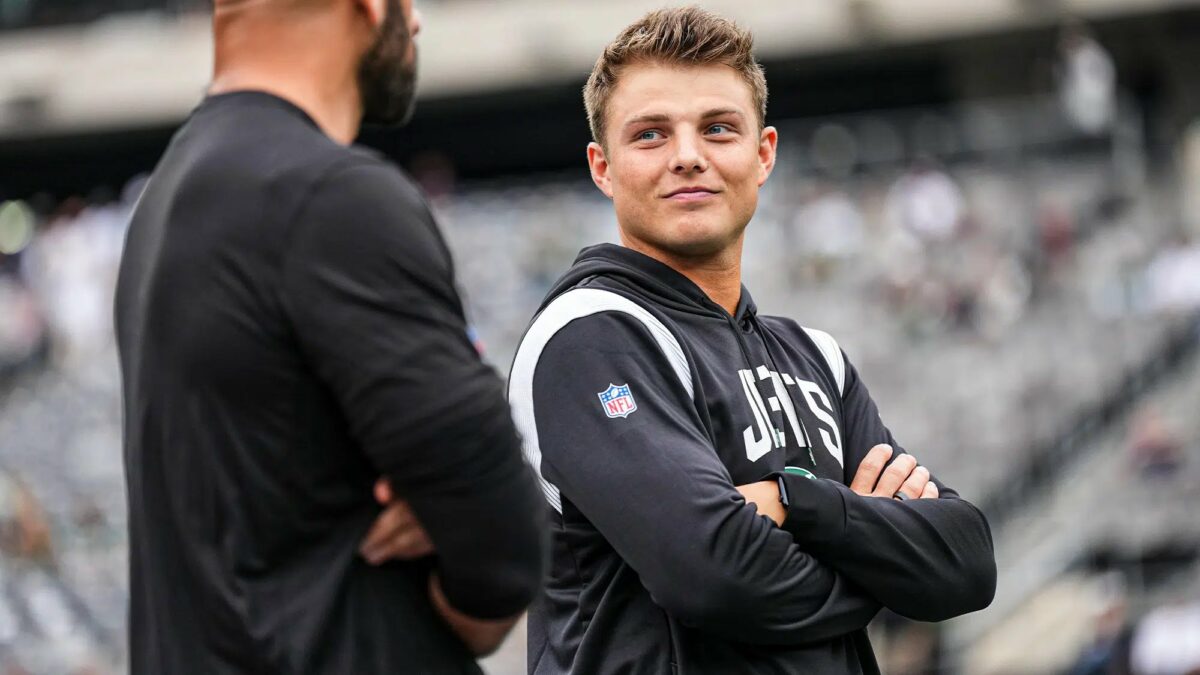 Having come under massive scrutiny by his own teammates for blaming the loss against New England Patriots on the defensive unit, despite playing below average himself, Robert Saleh decided to give some time off to the young Quarterback. Result of which Saleh opted for the 27-year-old, Mike White to replace Zach.
Now it seems like the New York Jets' players have made their choice on who they think is worthy enough to be a part of their starting lineup. Safe to say, it feels like Zach Wilson's teammates are happy with White replacing him as they sported Mike-White-Tshirts whilst boarding the team's flight to Minnesota.
Have New York Jets' players completely lost faith in Zach Wilson?
Some would argue that the second-year Quarterback has done very little to win over his teammates this season. Apart from his lackluster performances, Zach Wilson had recently refused to take accountability. To add to his misery, throwing dirt on others never looked like a viable option.
Given the dynamic standings of the AFC East, Jets are 7-4 after the end of Week 12. Being behind Bills and Dolphins, they are well aware of the scenario in front of them.
Will they be able to cause some shocks and make their way into the playoffs? Will be an interesting story to keep an eye upon.
Also Read: "This is the biggest regular season game in Cincinnati in years"- NFL Analyst is hyped for Cincinnati Bengals vs Kansas City Chiefs in Week 13
Also Read: "I just kind of let my emotions get to me"- Mac Jones opens up after out bursting at the Patriot's sideline during loss to the Bills
Also Read: Ryan Clark labels Ja'Marr Chase as "scariest player wearing a Cincinnati Bengals uniform" ahead of his return from injury against the Chiefs