Kliff Kingsbury is hoping his quarterback Kyler Murray will return before the 1st day of the official training camp for the team.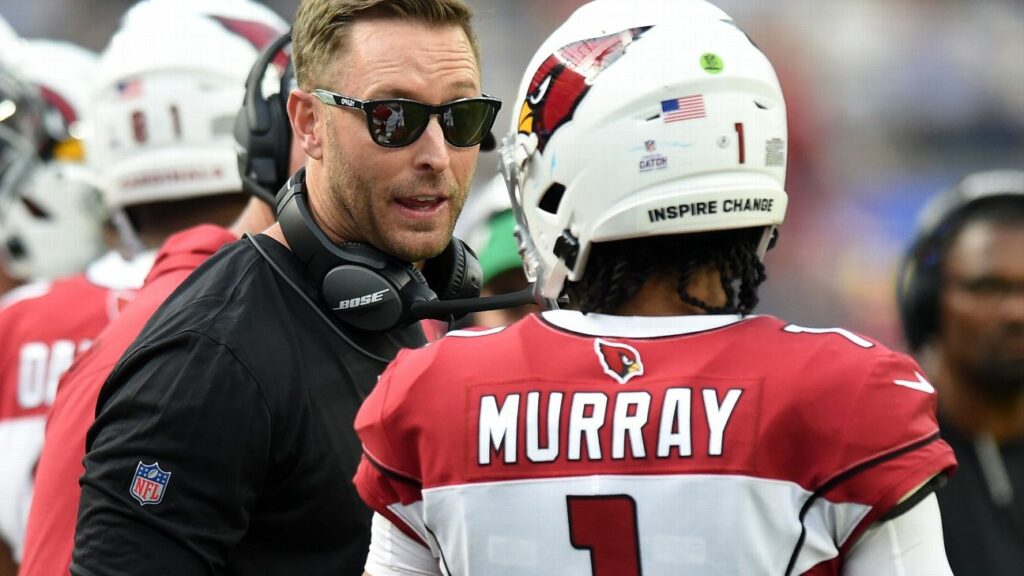 The future of quarterback Kyler Murray in Arizona has been uncertain for a long time. He is seeking a new deal, but the franchise hasn't been able to strike a deal with the quarterback.
Murray wants to get paid in a similar ranger to his fellow quarterbacks, and as a result, there has been a delay from the franchise's ends. The Cardinals quarterback hasn't attended OTAs so far. His coach Kliff Kingsbury recently gave his insight on the situation.
He was asked about when he thinks the situation with Kyler will be resolved. Kingsbury responded and said, "I'm praying before training camp." He was later asked about whether Murray will return to training with the team before his deal goes through.
Kingsbury said, "I'm not sure. That'd be a Kyler question. But I, just personally — I'm being selfish here — would love for him to be there the first day of training camp."
Kliff Kingsbury states that Kyler Murray is likely to become the highest-paid player in the franchise history
As stated earlier, Kyler Murray is looking for a similar range of contracts as other elite quarterbacks. If he is offered that kind of money, then he will become the highest-paid player in Arizona Cardinals' history.
Kliff Kingsbury further confirmed this and talked about how will the responsibility increase on Kyler Murray to be a leader on this team. Murray had earlier been asserted as not a good leader by many people.
He said, "We're about to make him, I'm sure, the highest-paid player in this franchise's history and so he understands what comes with that. The guys know what he can be at his best, and anytime we can get the whole band out there, things pick up."
Read More:
Follow our dedicated page of NFL for instant NFL news and updates.