San Francisco 49ers were in a tough spot when Jimmy Garoppolo was already out for the remaining 2022-23 season. Just when misery was bound to hit Kyle Shanahan's team, the likes of Brock Purdy and George Kittle showed up. While the 22-year-old Quarterback has simply been in subline touch, making everyone realize how good he is to be the last pick of a draft class. Kittle too has chipped in big time in Week 15.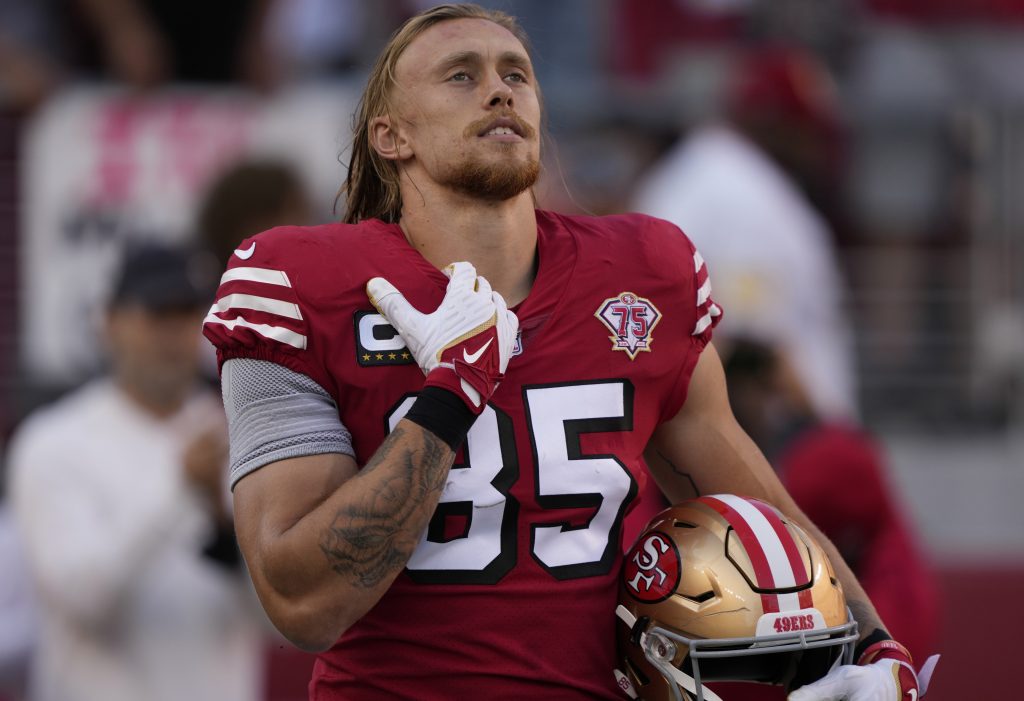 The Niners were locking horns against arch rivals Seattle Seahawks, wherein a win could've secured their playoff berth. George Kittle rose to the challenge and caught four passes for 93 yards and a TouchDown to lead his team past the victory line with a 10-4 record after the end of Week 15.
It wasn't all George Kittle and Brock Purdy, who once again threw no interceptions, though. The NFC West Champions only allowed 13 points to Seattle Seahawks on Thursday night. More precisely, this team hasn't allowed 20 or more points since their loss to the Kansas City Chiefs. They've only done that twice this season.
NFL Twitter applauds George Kittle's performance in Week 15
One of the most significant plays of Thursday Night Football came on second-and-5, when Niners' QB floated a throw to George Kittle, who was wide open down the left side. The charismatic Tight End only needed to make a couple Seahawks miss as he went on a 54-yard jaunt to the end zone. Take a look at how fans applauded him on Twitter
George Kittle even came out with a JIMMY Garoppolo T-Shirt whilst walking besides Brock Purdy, which showcases just how strongly the Niners believe in each other. Moreover, they are willing to take risks and secure victories just for their stars. Can this be their dream year? Remains to be seen.
Also Read: "That was the first game this year he's looked like the old Russ"- Chris Broussard was delighted with Russell Wilson's performance against the Chiefs
Also Read: "They're both c*cky front runners"- Skip Bayless has high expectations from the duo of Baker Mayfield and Sean McVay
Also Read: "I don't plan to trade you at all": Roquan Smith claims Chicago Bears blatantly lied to him