Jimmy Garoppolo was predicted to leave the San Francisco 49ers prior to this season and the Miami Dolphins were interested in him.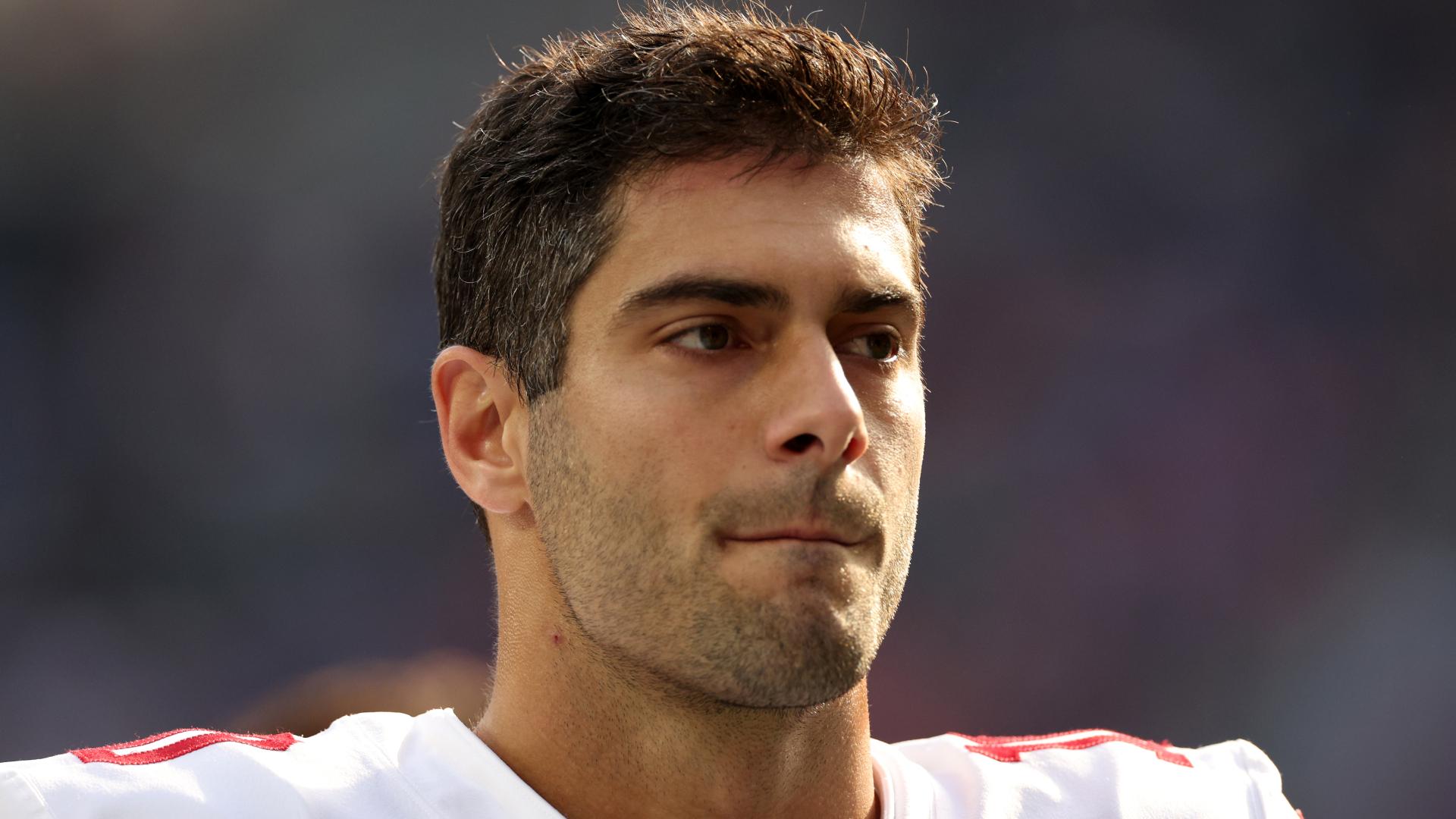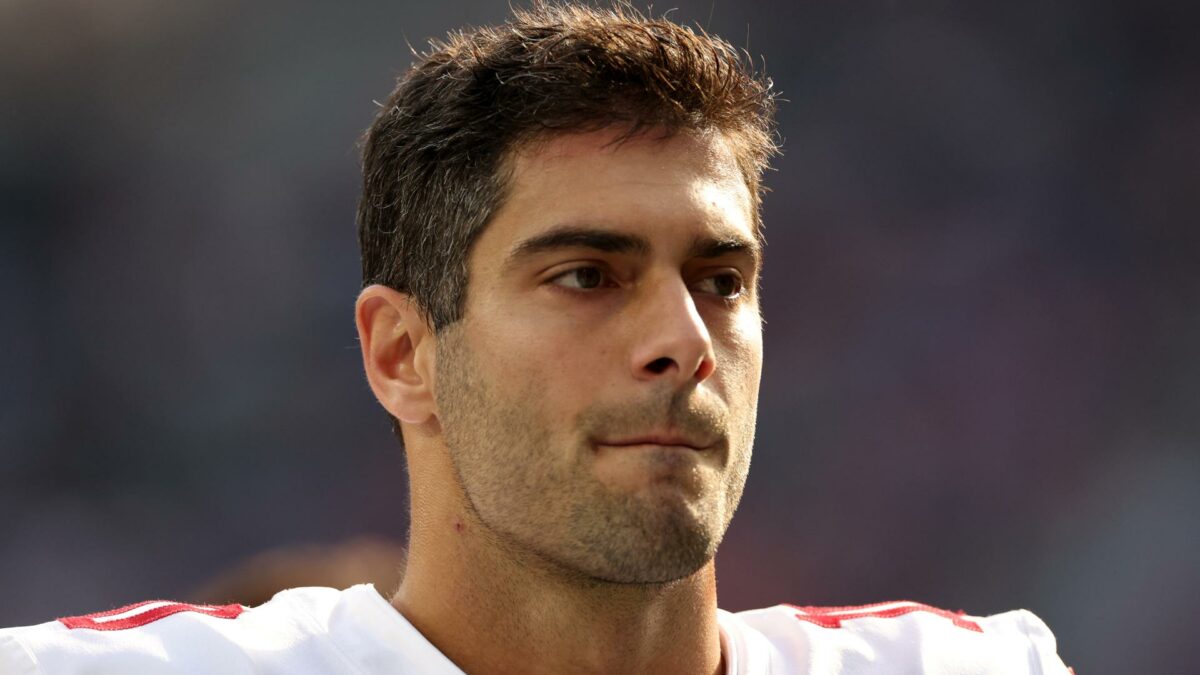 Jimmy Garoppolo was expected to leave the San Francisco 49ers before the start of this season as the 49ers had opted to go with Trey Lance as their starting quarterback.
Ultimately, Lance got hurt and Garoppolo stepped in to take his place. However, the Miami Dolphins were also interested in getting Jimmy G, as former 49ers OC Mike McDaniels became their new head coach.
Speaking about it, Jimmy Garoppolo said, "Yeah, I mean they were in the conversation, Not much came from it, but they were definitely one of the teams in the conversation."
He added, "It seemed like a good spot. As an offense, (they had) tremendous skill players, everything … Mike (McDaniel), being a great coach. … It was discussed, but I'm glad the way things worked out."
The situation worked out well for the Dolphins and Jimmy Garoppolo
Jimmy Garoppolo has been playing well for the 49ers and they are a Super Bowl contender. Although Trey Lance got hurt, the 49ers are still able to win games because of Jimmy G.
On the other hand, the Dolphins decided to move on with Tua Tagovailoa as their quarterback and that has been fruitful for them. The former Alabama quarterback is an MVP candidate this season despite dealing with a serious concussion.
The 49ers and the Dolphins could potentially face each other in the Super Bowl but before that they will face each other in Week 13 and it is going to be a great game.
Read More: