This article explores the recent trailer based on a biopic of Bob Marley and more about the actor who is going to play as the legendary star.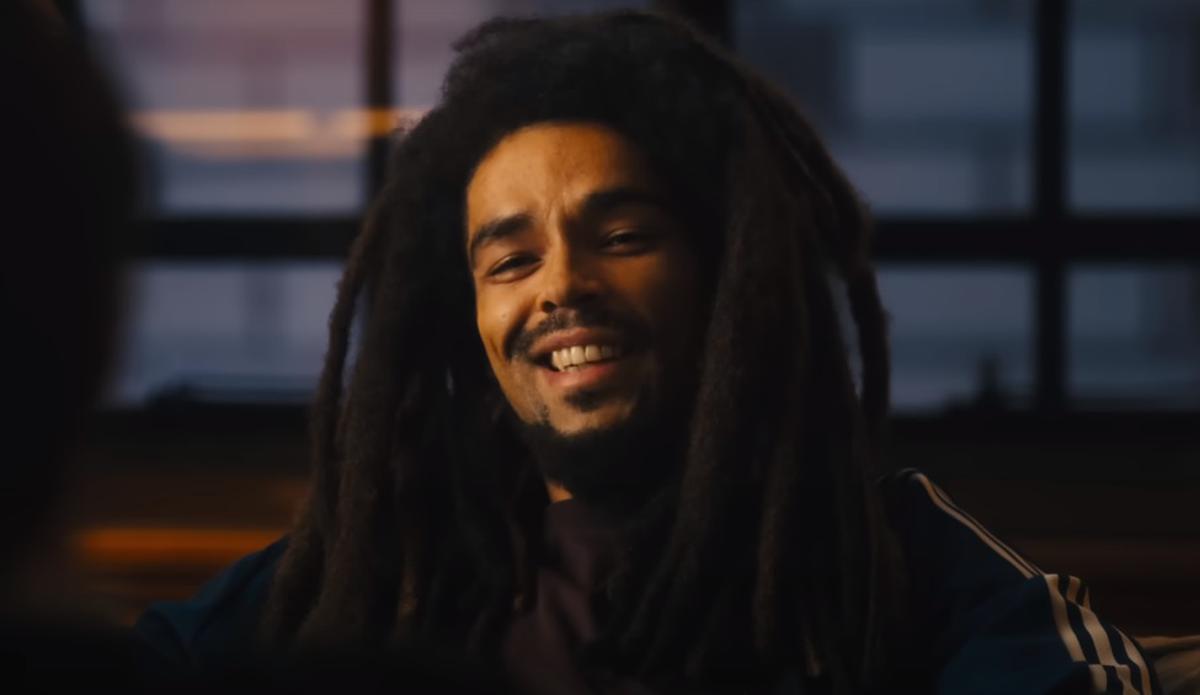 Prepare to be captivated by the upcoming biographical film, "Bob Marley: One Love," as the trailer introduces us to Kingsley Ben-Adir, who takes on the role of the legendary reggae pop music icon. Written by Terence Winter, Zach Baylin, and Frank E. Flowers, and directed by Reinaldo Marcus Green, known for his work on "King Richard," this musical biopic promises to be a remarkable portrayal of Bob Marley's life.
The recently unveiled three-minute trailer offers a glimpse into Marley's incredible journey, showcasing how he rose to become a global superstar. Through his music, Marley spread messages of love, equality, and, above all, peace. The trailer takes us on a visual journey, with glimpses of his electrifying stage performances and intimate moments shared with his wife, Rita, portrayed by Lashana Lynch. However, it also delves into the darker aspects of Marley's life, such as his assassination attempt.
Accompanied by the iconic track "Exodus," the trailer skillfully weaves together the story of a revolutionary who preached the powerful mantra of "One love. One heart. One destiny." The tagline, "One man. One message. One revolution. One legend," captures the essence of Marley's indelible mark on the world.
The trailer strikes a chord with fans, evoking a sense of excitement and anticipation. Social media platforms quickly buzzed with enthusiastic reactions, with fans expressing their eagerness to experience the full feature film in January. One Twitter user declared it the "movie of the year," acknowledging Marley as the "greatest artist of all time."
Mark your calendars for January 12th, 2024, when "Bob Marley: One Love" hits the big screen, promising an immersive cinematic experience that will transport audiences into the extraordinary world of this iconic musician. Get ready to be moved by the life and legacy of Bob Marley in a way you've never seen before.
Kingsley Ben-Adir is playing as Bob Marley
Kingsley Ben-Adir was born on 28th February 1986 in Gospel Oak, London. He completed his schooling at William Ellis School, located in the vibrant neighborhood of Gospel Oak in Northwest London. With a passion for the performing arts, Ben-Adir pursued his education at the esteemed Guildhall School of Music and Drama, where he honed his craft and graduated in 2011.
Ben-Adir's remarkable talent has been showcased in various roles throughout his career. Notably, he has displayed his versatility in portraying real-life figures in biographical films. In the critically acclaimed "One Night In Miami," he astounded audiences with his portrayal of civil rights activist Malcolm X. 
His riveting portrayal, which perfectly encapsulated the iconic character, won him a lot of admiration. He has displayed his acting talent by playing former US President Barack Obama in the television series "The Comey Rule."
Ben-Adir has distinguished himself in other noteworthy ventures in addition to his biographical parts. In well-known TV shows like "The OA," "High Fidelity," and "Peaky Blinders," he has graced the screen and won over audiences with his gripping performances.
Read More:
IS THERE A CAPTAIN AMERICA MUSICAL? DISNEY STARTS ROGERS THE MUSICAL
FACT CHECK: DID VICTOR WEMBANYAMA SLAP BRITNEY SPEARS? DETAILS OF ALLEGED ASSAULT ON POP STAR