Megan Fox is one of the most glamourous actresses in the world of cinema. Let us find out how she looked in her younger days 
Megan Denis Fox is an American Actress and model. Throughout her journey as an actress, she has undergone several transformations in terms of her looks. Let us find out how she looks changed over the years. 
Fox made her acting debut in the family film Holiday in the Sun which was followed by numerous supporting roles in the film and television such as teen musical comedy Confessions of a Teenage Drama Queen. She made her breakthrough in the role of Mikala Banes in the blockbuster action film Transformers. She is the recipient of several accolades, including two Scream Awards and four Teen Choice Awards.
Megan Fox's transformation over the years 
Let us go down the memory lane of Megan Fox and how she has transformed over the years.
1. Megan Fox made her debut with "Holiday in the Sun"
Fox was from Oak Ridge Tennesse, she fell in love with the world of drama and dance at a young age.
She landed her first role at just the age of 15 in "Holiday in the Sun" which came in 2001. 
2. Her first feature film debut opposite Lindsay Lohan – Confessions of A Teenage Drama Queen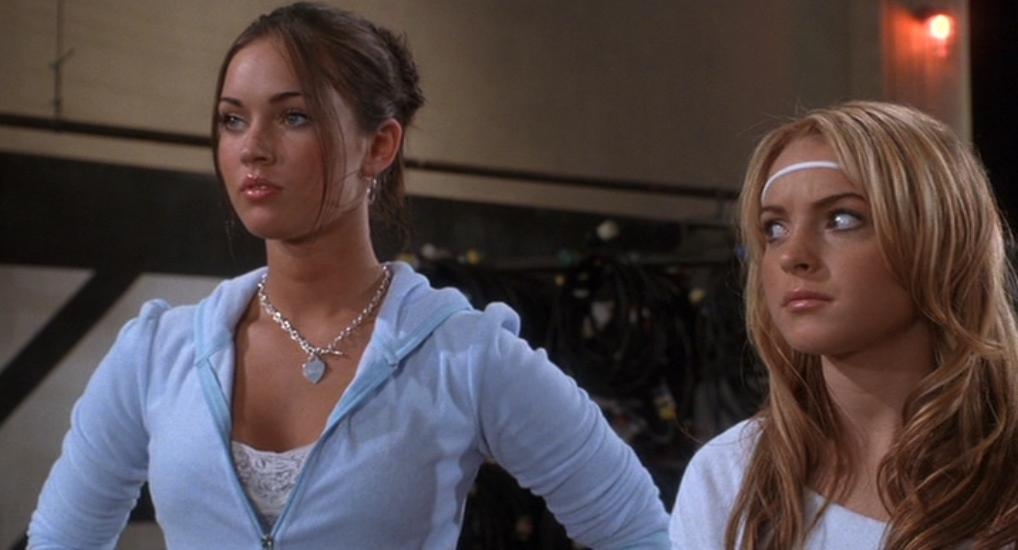 Around 2004 she made her first major feature film debut opposite one of the biggest young stars of the era Lindsay Lohan in "Confessions of a Teenage Drama Queen." She starred as a popular mean girl Carla Santini.
3. Megan Fox and Brian Austin Green's relationship 
Brian Austin Green was 30 years old while Fox was only 17 when dating rumors sparked. They made their official Hollywood debut as a couple in June 2006 at a party. In November 2006, Megan accepted the marriage proposal from Brian Austin Green. 
4. Breakthrough role in Transformers 
Fox reached a new level of fame after portraying the role of Mikaela Banes in 2007's "Transformers." She even scored an MTV Movie Award nomination for best breakthrough performance for her work in the blockbuster.
5. First Golden Globe attendee
Megan Fox attended her very first Golden Globe Awards ceremony in January 2009. She served as a presenter that night. On Nov. 18, 2008, at the GQ Men of the Year party in Los Angeles both Megan and Brian Austin made their final appearance as a couple before calling off their engagement in early 2009.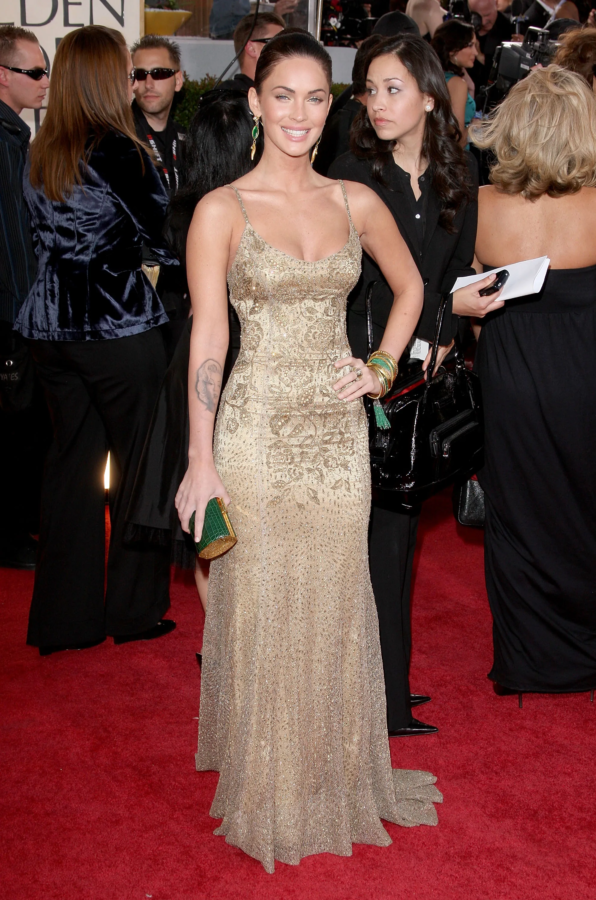 6. Teen Choice Awards 
Megan Fox picked up two surfboard trophies during the 2009 Teen Choice Awards — choice female hottie and choice female summer movie star for her work in "Transformers: Revenge of the Fallen."
7. Hillarious Cameo in "The Dictator"
She starred in several movies like Jennifer's Body, Jonah Hex and Passion Play but they didn't make the run at the box office.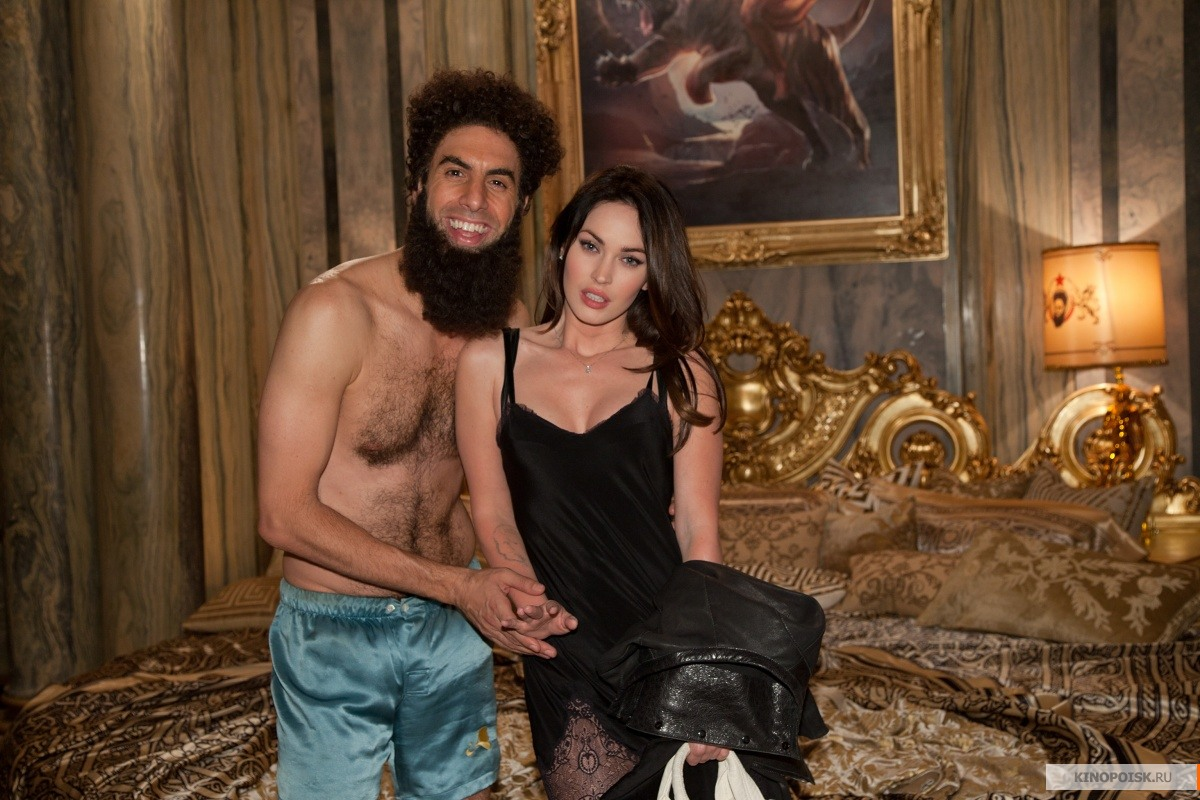 However, came back and made a hilarious cameo in Sacha Baron Cohen's 2012 comedy "The Dictator" where she plays a version of herself who sleeps with the title character in exchange for expensive jewelry.
8. Becoming a mother for the first time 
Mega kept her first pregnancy completely under wraps. She and then-husband Brian Austin Green welcomed their first child together, son Noah Shannon, in September 2012. Two months later she showed off her impressive post-baby body. 
9. Joining the cast of "New Girl" 
In early 2016 she joined the cast of "New Girl" in this fifth season as pharmaceutical rep Reagan Lucas, who moves into the loft and dates Nick (Jake Johnson)
10. Welcoming of third child 
She announced her second pregnancy in 2013. It was a successful one. However again in August 2016, Megan Fox and Brian Austin Green welcomed their third child together almost exactly a year after she first filed to legally end their relationship.
11. Collaboration with Forever 21 
In April 2018, the actress teamed up with the retail giant Forever 21 to launch a lingerie line. 
12. Megan Fox and Brian Austin Green reunited after the dismissal of the divorce
On April 3, 2019, Megan Fox and Brian Austin Green were snapped holding hands and cuddling during a date night in Los Angeles. Later that month Fox officially dismissed the divorce petition.
In September 2019 The couple stepped out for dinner in Calabasas, California, with their three children. 
13. Megan and Brian separated again 
Around late 2019 several reports surfaced that the duo was living apart amid the coronavirus pandemic which indicated that they separated again. In May 2020, The Beverly Hills 90210″ alum confirmed that the rumors were true.
14. Transformers fame spotted with Machine Gun Kelly 
Megan Fox was snapped during a night out with Machine Gun Kelly in Los Angeles in September 2020. The pair grew close while shooting the thriller "Midnight in the Switchgrass". They started dating soon after.
15. Megan Fox engaged to Machine Gun Kelly 
In January 2021, Megan sparked rumors that she and Machine Gun Kelly had quietly gotten engaged when she stepped out in New York City wearing what appeared to be a massive sparkler on her ring finger. However, she shut down the engagement talk later on social media.
16. Megan Fox's upcoming projects 
In April 2021, Lionsgate dropped several first-look photos for Megan Fox's most buzzed-about film project in years: "Midnight in the Switchgrass," which marks the directorial debut of producer and "Vanderpump Rules" personality Randall Emmett. She is coming with five new projects within 2022. 
More Pop-culture news: