Balenciaga launches the most expensive trash bag in the world for $1790. Gets a lot of trash talk from social media
Fashion brand Balenciaga is again raising some eyebrows and this time it is getting trashed over its newly launched product which is a "Trash Pouch" a design which is inspired by a garbage bag with a price tag of a whopping $1790.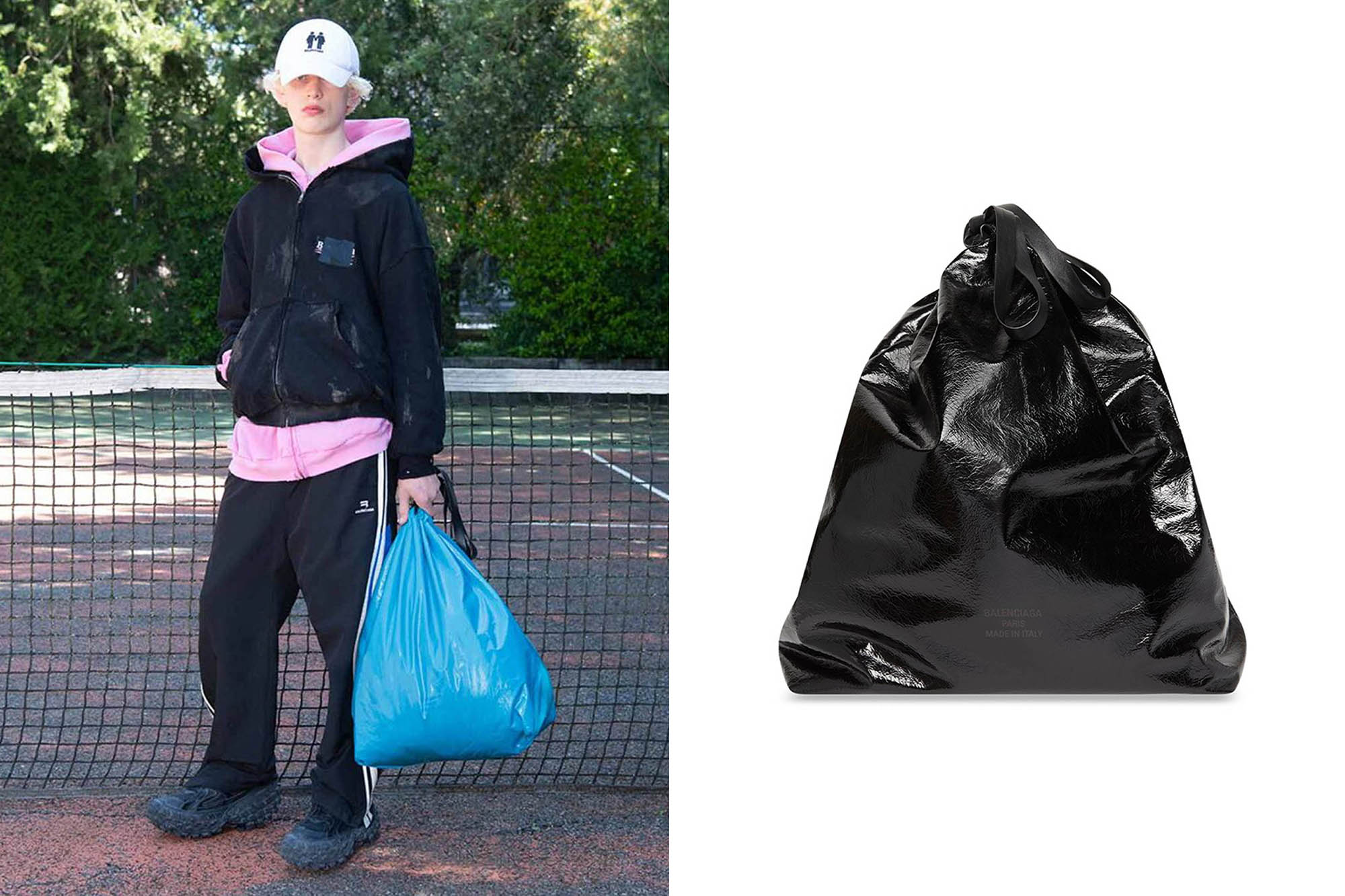 This luxury fashion bag is made out of calfskin leather, emblazoned with a subtle logo, and comes in the basic Hefty bag black along with the solid Glad-Esque white as well as yellow and blue. It is making its way to the stores during the Fall 2022 ready-to-wear collection in Paris.
This is what Balenciaga's creative director Demna Gvasalia told about the bag to Women's Wear Daily,
"I couldn't miss an opportunity to make the most expensive trash bag in the world, because who doesn't love a fashion scandal?"
Here are some of the pictures of the Trash Pouch:
People react to the most expensive trash bag in the World
This "Trash Pouch" has gone viral after an Instagram post and it has gained a lot of trash talk while some people are outraged with laughter others are quite puzzled.
"Hmm this is rude," wrote one commenter, while another called out the brand for being full of garbage: "Balenciaga is a meme designer."
One Person questioned whether it was a "social experiment" another was quite amused about how this is getting out of hand now.
Some other comments are:
"They trying to make a joke out of the consumers at this point,"
"Please don't let these brands play you."
"I got 40 of those under my sink,"
"It's a CINCH some will be GLAD to own this bag, but they will have to pay a HEFTY price."
"Whoever buys this needs to be thrown out in it,"
Several people compared it to the 2001 comedy "Zoolander" in which Ben Stiller's character models a collection inspired by the homeless. One person wrote,
"This is 'Zoolander' in real life with the clothing line Derelict. Where is Mugatu at this rate?"
It will be interesting to see whether people will actually buy this pouch or not.
More Pop-culture news: