What brands does NBA Hall of Famer and entrepreneur Shaquille O'Neal own?
Shaquille O'Neal is widely regarded as one of the best players to ever have stepped foot on a basketball court, as well as one of the best centers ever. While on the court, Shaq was known for combining his size, speed and strength to be known as one of the most dominant physical specimens in the NBA of all time, off the court, Shaq is known for plenty of different things.
Off the court, Shaq is known for his affinity towards DJing, his sense of humour and his entrepreneurship – Shaq's collaboration with multiple brands since hanging up his boots in 2011 has meant that he is one of the richest basketball players of all time. Shaq's list of ventures have added to his net worth of $400 million besides the earnings from his celebrated basketball career.
While Shaq earned $292 million in salary during his playing days in the NBA, he earned well over $200 million from endorsements during that same time period. It is estimated that Shaquille O'Neal's estimated Net Worth should be close to $475 million. Even though he has been retired for many years now, Shaq still earns around $60 million per year from endorsements and various business endeavors to this day – some of which we will be briefly looking into.
What are some of the brands that Shaquille O'Neal (Shaq) owns?
As it turns out, Shaq owns multiple brands that all add to his ever-growing net worth – including some of the most common names in their respective industries.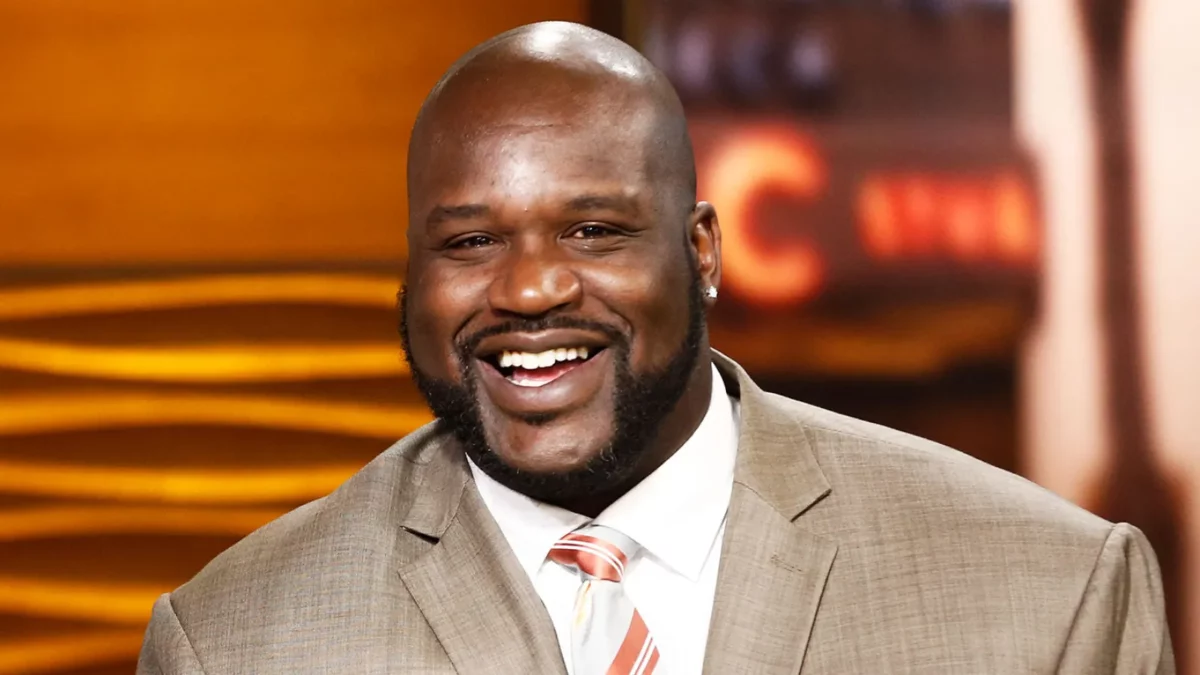 Some of the franchises Shaquille owns include Papa John's, Auntie Annie's, Five Guys, 24-hour Fitness Centers, Car Washes, and Krispy Kreme. Shaq has other business ventures outside of franchising, such as Lyft and JCPenney. Apart from these, Shaq also owns shares of businesses such as Lyft, JC Penney, Gold Bond, Icy Hot, The General Insurance and Forever 21.
The NBA Hall of Famer has continued to be relevant even a decade after his retirement through his many different entrepreneurship as well as endorsements and continues to be one of the most successful athletes-turned-businessmen of all time.
More SHAQUILLE O'NEAL News:
DID SHAQ ACTUALLY FART ON AIR? NBA LEGEND OPENS UP ON CLAIM
DID SHAQ HAVE A HIP REPLACEMENT? NBA STAR SHARES PHOTO AFTER UNDERGOING OPERATION
WHAT ALL DOES SHAQ OWN? HOW MANY BUSINESSES DOES HE RUN?
WHAT PERCENTAGE OWNERSHIP DOES SHAQ HAVE OF THE KINGS? DOES SHAQ OWN ANY BASKETBALL TEAMS?
WHAT DID SHAQ SAY ABOUT JA MORANT CONTROVERSY? NBA LEGEND HAS ONE SIMPLE LINE FOR MORANT
DOES NBA STAR SHAQUILLE O'NEAL HAVE GRANDKIDS? DOES HE HAVE CHILDREN?
DOES SHAQ HAVE A NEW BABY IN 2023? HOW MANY CHILDREN DOES SHAQUILLE O'NEAL HAVE?
HOW MANY TOTAL POINTS HAS SHAQ SCORED IN THE NBA?
WHAT IS THE NAME OF SHAQ'S EX-WIFE? LEARN ALL ABOUT THE RELATIONSHIPS OF THE NBA LEGEND
HOW DID SHAQ FARE IN HIS ROOKIE NBA SEASON?