Will Kevin Durant also ask for a trade request after Kyrie Irving completed his switch to the Dallas Mavericks?
Kyrie Irving joined the Dallas Mavericks from the Brooklyn Nets after handing in a trade request days ago. The star guard had expressed his decision to leave, as Shams Charania of The Athletic recently reported that the guard has informed the team that he wants to be moved or will leave in free agency.
However, as it turns out, the Brooklyn Nets seem to have found Irving's next destination after several news reports confirmed that Irving was to be traded to the Dallas Mavericks. According to NBA Insider Shams Charania, Brooklyn Nets are trading Kyrie Irving to the Dallas Mavericks for Spencer Dinwiddie, Dorian Finney-Smith, a first-round and multiple second-round pick.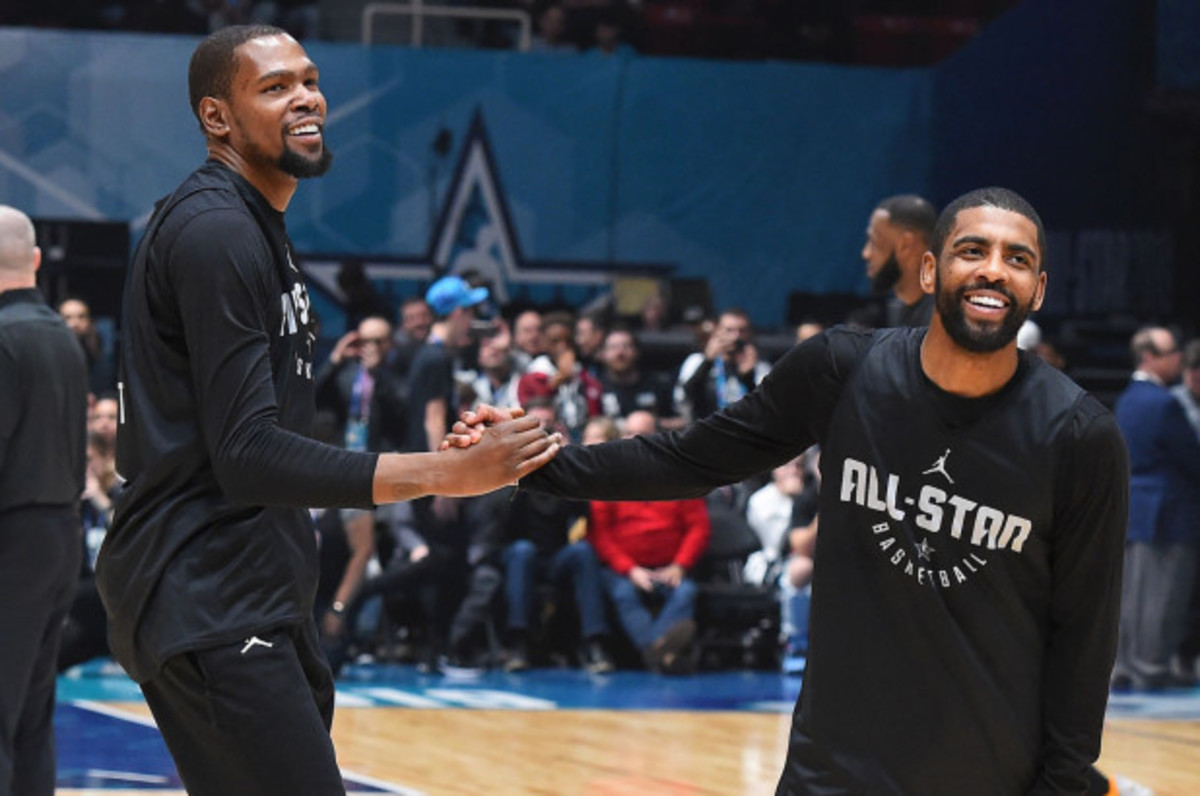 As it turns out – Irving will be plying his trade at the American Airlines Center soon. While the move does boost the Mavericks who have lacked a shooting guard since Jalen Brunson went to the New York Knicks in the off season, not only do the Nets lose one of their best players – they also face an air of unpredictability surrounding Kevin Durant's future with the franchise.
What does Kyrie Irving's move mean for Kevin Durant's future?
While Irving handed in a trade request successfully, Durant's trade request saga that went viral over the offseason did not quite have a similar conclusion.
Kevin Durant broke the internet over the past offseason when he demanded a trade from the Brooklyn Net citing inconsistency from the management headed by Nets owner Joe Tsai and incompetence from the head coach Steve Nash. However, he did not eventually end up leaving the Nets due to a lack of bids for his signature at the time, and Durant agreed to extend his stay.
However, with his friend and teammate now at the Dallas Mavericks, Durant finds himself alone at the Nets. While a source suggested that the news of Irving handing in a trade request surprised Durant, one can only wait to see how the news of his trade affects Durant's future at the Nets.
More News:
• NBA insider claims Kevin Durant was surprised by Kyrie Irving trade request
• When does Kevin Durant's contract end with the Nets?
• Why did Kevin Durant not play against the Lakers? Is he injured?