Why did NBA Hall of Famer Shaquille O'Neal (Shaq) leave the Los Angeles Lakers despite winning three back-to-back NBA Championships?
Shaquille O'Neal is widely regarded as one of the best players to ever step on a basketball court. The NBA Hall of Famer is one of the most celebrated players of all time, winning four NBA Championships as well as an MVP award during his NBA career spanning over two decades.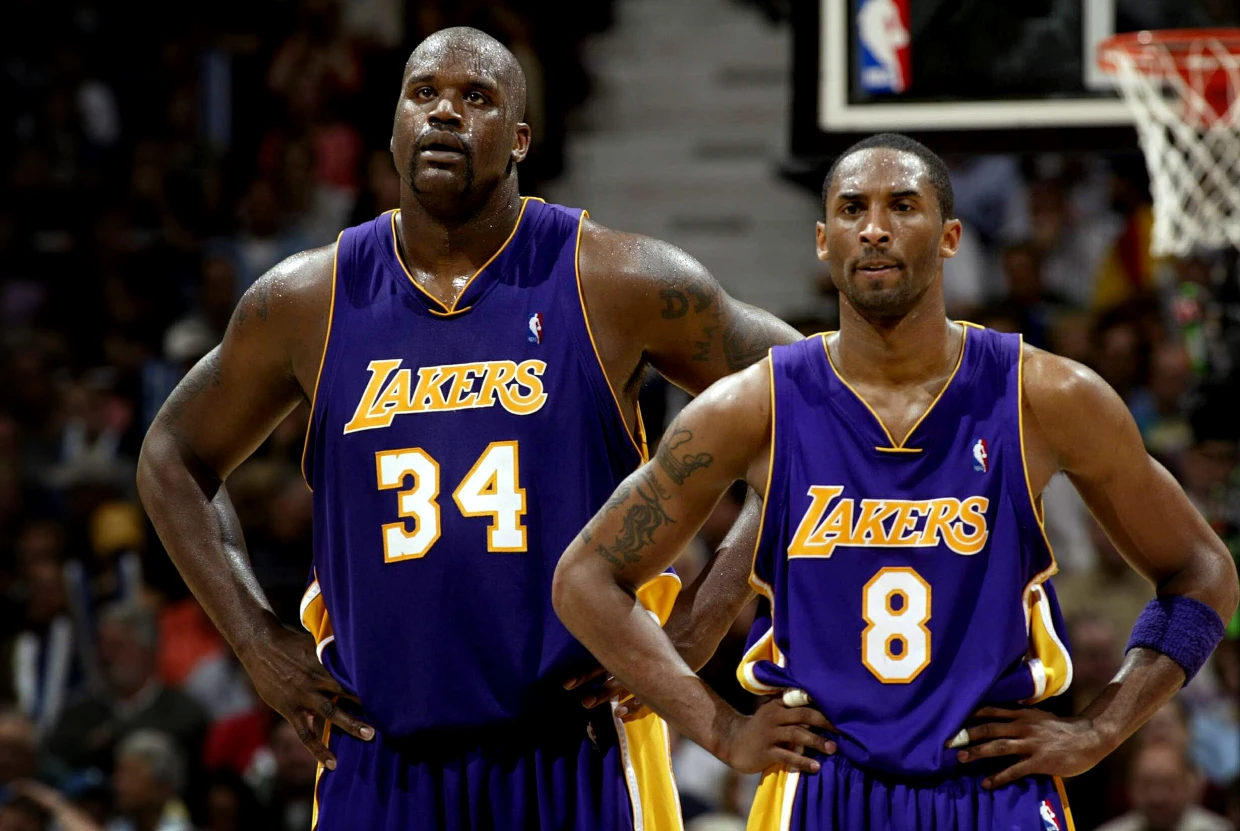 The prime of Shaq's career was spent at the Los Angeles Lakers, where he combined size, strength and ability into a scary package that made him one of the most dominant players in the league. Shaq's dominance coupled with the legendary Kobe Bryant helped the Lakers win three NBA Championships back to back from 2000 to 2002, and are still the last team to do so.
The pair played alongside each other for the Los Angeles Lakers from 1996 to 2004, winning three consecutive NBA championships from 2000 to 2002. However, a reported spat between the two because of their differences saw Shaq being traded to Miami Heat in 2004, ending the partnership of one of the best one-two punches that the NBA has ever seen in its history.
However, the exact details of why Shaq left the legendary Lakers side is still a much-asked question among newer faces in the NBA community.
Why exactly did Shaquille O'Neal (Shaq) leave the Los Angeles Lakers?
It has been said that Shaq left the Lakers side because of his differences with Kobe Bryant.
While the Lakers won three straight rings from 2000 to 2002, they started dealing with some problems at the start of the 2002-03 season. The team began their season with an 11-19 record as O'Neal was sidelined with an injury. They eventually bounced back but couldn't advance to the Finals. The San Antonio Spurs eliminated them in the second round.
Shaq and Kobe did not have a great relationship at this point. They fired at each other through the media. Bryant even claimed that O'Neal came into training camp fat and out of shape. Despite all of these issues, the Lakers advanced to the NBA Finals where Detroit Pistons dominated them and won the Finals in only five games – after which Shaq was traded.
While Shaq did win the Championship at Miami again, it ended one of the most dominant and celebrated eras that the NBA has ever seen.
More News:
• Charles Barkley berates Shaquille O'Neal by choosing Dwight Howard over him
• "I don't know who you are" – Shaquille O'Neal had a very surprising message after Lakers landed Rui Hachimura