Learn all there is to know about Stephen Curry's God sister Cameron Brink.
Stephen Curry is one of the most famous and accomplished basketball players of all time. Known for his incredible shooting ability and ball-handling skills, Curry has become a household name in the world of sports. However, not many people know about his God sister, Cameron Brink.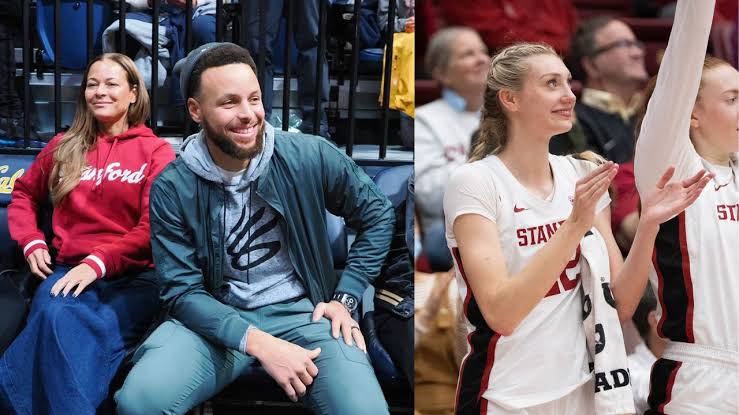 Cameron Brink is a rising star in the world of basketball. Born on December 18, 2002, in Beaverton, Oregon, she began playing basketball at a young age and quickly developed a passion for the game. Brink's mother, Katie, is the Godmother of Stephen Curry's daughter, Riley, which makes Brink Curry's God sister.
Brink attended Southridge High School in Beaverton and was a standout player on the basketball team. In her junior year, she led her team to a state championship, averaging 24 points, 12 rebounds, and five assists per game. Her performance earned her the title of Oregon Gatorade Player of the Year. Brink's success on the court led to numerous accolades and recognition.
Brink was selected to participate in the McDonald's All-American Game, which is considered one of the highest honors for high school basketball players in the United States. She was also named a Naismith Trophy finalist, which recognizes the top high school basketball players in the country.
Where did Cameron Brink go to college?
In 2020, Brink committed to playing basketball at Stanford University, where she has continued to excel on the court.
In her freshman year, she was named to the All-Pac-12 Freshman Team and the All-Pac-12 Defensive Team. She was also a key player in helping her team win the Pac-12 championship. Brink's success on the court is not the only thing that sets her apart. She is also known for her intelligence and leadership skills.
In college, she maintained a 4.0 GPA and was a member of the National Honor Society. She was also a team captain and served as a mentor to younger players. As Curry's God sister, Brink has a unique connection to one of the greatest basketball players of all time. However, she has made a name for herself on the court and is well on her way to becoming a star in her own right.
More News:
• Ashley Moyer-Gleich and Luka Doncic: What happened between the NBA star and the female referee?
• How much of the Charlotte Hornets does Michael Jordan own?
• How many NBA players has Kim Kardashian dated? Which NBA stars have the Kardashians hooked up with?