Kevin Durant is the ultimate social media warrior and here is more about the incident which included KD's ashy legs
Kevin Durant is a mighty warrior both on and off the court. On the hard court, Durant is well known for his impeccable skills, and off the court, KD is infamous for his fights on social media.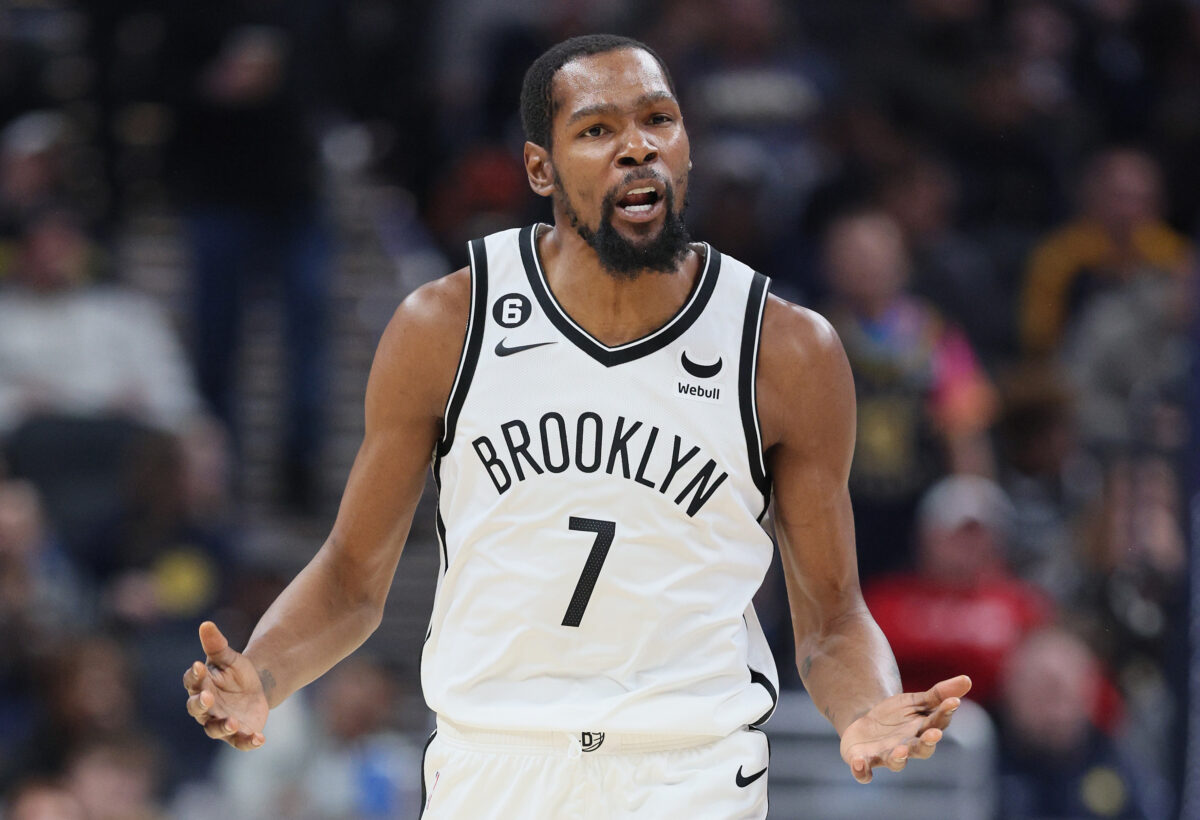 Every other day, Kevin Durant is seen fighting on Twitter. To put it short, KD really has buttery smooth Twitter fingers.
A year back, Brooklyn Nets star Kevin Durant had a long Twitter spat with analyst Skip Bayless. Although the beef did not have any solid conclusion, it can be said that the Twitter users really had a good time with the engagement.
Now let us go back in time to reminisce about the episode of Kevin Durant's ashy legs vs. the Twitter trolls.
What did Kevin Durant say when Twitter called him out for his ashy legs?
Brooklyn Nets All-Star is well known for his social media feuds. Then and now, KD is seen beefing on social media. However, Twitter is KD's favorite playground.
In a series of photos, Kevin Durant's latest sneakers were showcased in full glory. The kicks looked cool in their colorway but the Twitter audience had their eyes set on somewhere else.
This is where the social media post misfired and took a wrong turn.
By taking a close look at the first picture, one can notice there's a small bit of skin showing on Kevin Durant's left foot right above his socks. This is where the keyboard warriors started having a field day.
SLAM Kicks uploaded a Twitter post that intended to show KD's latest sneakers. Instead, the post became about Kevin Durant's ashy legs.
Take a look at the tweet:
Here are some hilarious reactions from various Twitter users:
Naturally, Kevin Durant did not take the responses in a chill way. Moreover, KD is known for his call-outs. It looks like Durant was quite offended when Twitter trolls pointed out his ashy legs.
However, Durant had enough of the slander and decided to clap back. He launched a strong tweet against his haters.
Here is the zesty tweet by Kevin Durant:
Don't know how having ashy legs is related to being broke, but it is what it is.
More NBA Articles:
Follow our dedicated NBA page for more NBA articles and news updates.