Ashley Moyer-Gleich and Luka Doncic shared a light and funny moment during an NBA match in March 2021
The Dallas Mavericks took on the LA Clippers on the 17th of March, during the 2020-21 season.
The Mavericks with the help of their star man Luka Doncic ended up winning the match 105-89, after the Slovenian netted 42 points.
With that win, they also ended up winning the season series 2-1 against the Clippers.
However, there was one incident during the second quarter of the match, that caught the attention of the viewers.
Just as Paul George wins a foul against Willey Cauley-Stein, Doncic is seen heading towards female referee Ashley Moyer-Gleich.
He then goes on to have a bit of back and forth with Moyer-Gleich, which ends with both smiling.
The referee can be seen sternly asking Doncic, "What foul?…What foul?".
Doncic whose face is on the blind side of the broadcast camera, mutters a few words, that causes Moyer-Gleich's entire stern expression to change in seconds.
Many predicted that Doncic would have told her – "Fouling in love with you?". Although, this might just be speculation, it might have been true as well.
Ashley Moyer-Gleich is one of the very few female referees in the NBA
Ashley Moyer-Gleich was born on the 5th of August, 1987 in Lebanon, Pennsylvania.
Moyer-Gleich became the fourth woman to officiate games in the NBA, full-time. Starting out in the NBA Gatorade League, and going on to the WNBA, Moyer-Gleich joined the NBA in October 2018.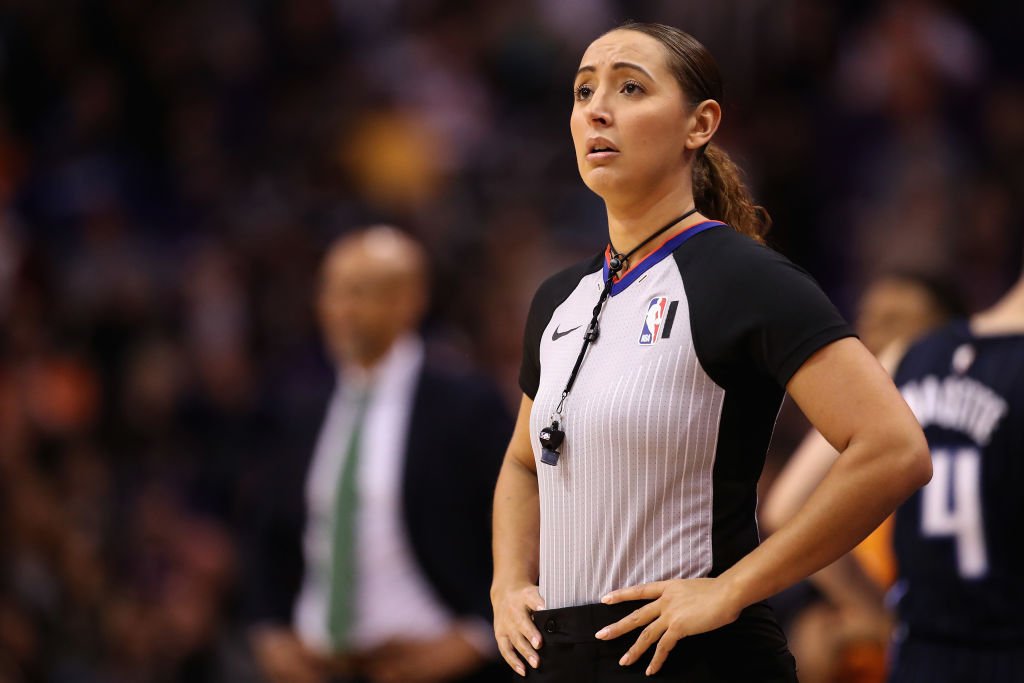 She made her officiating debut in the NBA, on the 22nd of October, 2018, and just three weeks later she was promoted to a full-time member.
Since then, she has been an active part of the NBA's officiating team. Moyer-Gleich wears number 13.
More NBA news
Follow our dedicated NBA page for instant NBA news and updates