What did former women's UFC champion Holly Holm have to say about her NBA counterpart in LeBron James?
Jon Jones is often considered one of the greatest fighters to ever compete in the sport of mixed martial arts, and Holly Holm has agreed with those claims. The celebrated UFC fighter made his return to the octagon after a three-year layoff and put on a performance as if he had never left.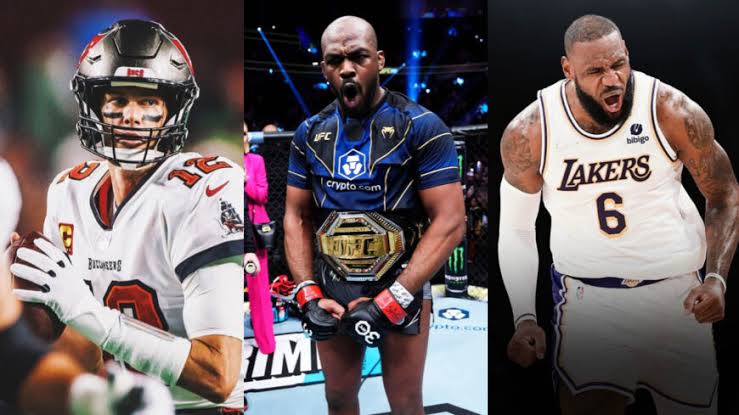 Coming into his bout against the dangerous Ciryl Gane, many believed the legend would struggle to adjust to the movement of his opponent, but those doubts were answered just two minutes into the fight. His comprehensive victory made Holly Holm, former women's UFC champion, compare Jones to other age-defying legends of sport across the world.
While discussing his legacy in the sport, Holly Holm likened Jon Jones to Tom Brady and LeBron James, two sporting superstars who have a knack for winning.
Why did Holly Holm compare Jon Jones to LeBron James and Tom Brady?
Holm compared Jon Jones to LeBron James and Tom Brady because of their determination and dominance in their respective sports even at a significant age.
"There's very few people in this sport that can make waves like that… He's got that ability to go in there and just win. He's a very, very talented fighter… I'm not a Buccaneer fan or a Patriot fan but I'm still a fan of Tom Brady because he goes in there and he likes to win… LeBron James is passing records… There are times in careers where there's a champion that stands out and there's greatness that stands out. I think anybody can look at Jon's career and admire that he gets in there and knows how to win."
Holm has been a long-time friend and training partner of Jones and has often sided with the athlete when others didn't. Holm herself returned to the cage for the first time in almost a year when she clashed with Yana Santos this weekend, and won on unanimous decision.
More News:
• Should Ja Morant have been suspended for the rest of the season?
• Jett Howard NBA draft: How good is the Michigan freshman?
• When will LeBron James return? Lakers star provides injury update