Jayson Tatum has come out in the 2022-23 season with all guns blazing, determined to prove that he is the best modern-day scorer in the league. While the likes of Luka Doncic (dropped 60-point triple-double) and Giannis Antetokounmpo (40+ points in previous game vs Bulls) are continuing to give a tough fight for the MVP accolade, but the Boston Celtics' main-man is not willing to back down this time around.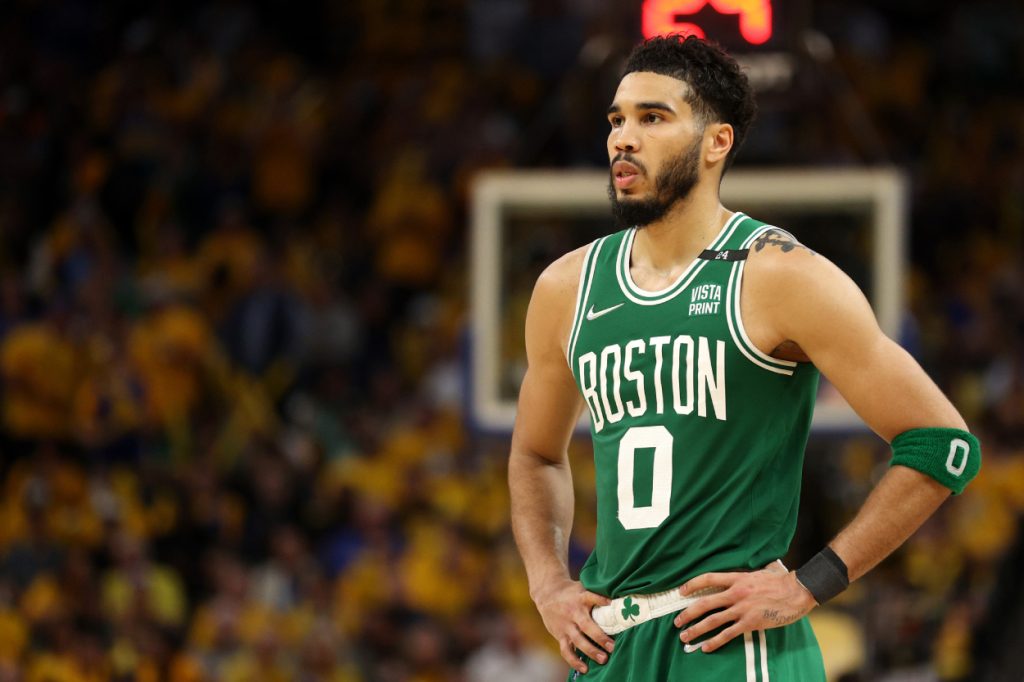 If one thinks about it – Jayson Tatum has been under the guidance of one of the best college coaches – Mike Krzyzewski, known more popularly as Coach K. The latter is a legendary mentor who has not only changed the game of some of the modern-day NBA stars but has had a firm hand in developing their versatility. Similar was the case with Celtics marquee Tatum.
On the same note, Jayson Tatum recently reveals an incident involving his beloved Mike Krzyzewski and how he cussed Jayson out as things went feisty inside the Duke locker room.
Jayson Tatum on Mike Krzyzewski
"I love Coach K, but he cusses a lot," Tatum said. "We played at Virginia, ACC game. I wasn't shooting, but I was making the right play, we were winning. So, I come in the locker room, I'm upbeat, like I don't care I got two points. We winning. I'm shaking everybody's hand, 'Yo, let's keep going!'"
The 24-year-old emphasized on the incident, "I remember he came in, took his jacket off and threw it at me. He threw it right at me. He said, 'You soft a** St. Louis kid! I should've left you in St. Louis if you was gon' play like this, you should've never came to Duke!' I started getting mad, I balled my fist up. He didn't talk about the game, the plan going in the second half, he just cussed me out for like, seven minutes and he left. Everybody was like, 'Jay, you alright, you gon' be good.'
"Then I scored 28 points in the second half, and we end up winning. After the game, he was like, 'Do I gotta cuss you out every half time?' I was like, 'Coach, don't do that s**t no more.'"
Also Read: Chris 'Mad Dog' Russo explains why LeBron James needs to win another championship with LA Lakers
Also Read: Paul George hopes Jayson Tatum and Jaylen Brown 'stick together for the rest of their career'
Also Read: Charles Barkley reveals true feelings when 'best friend' Tiger Woods ended their friendship