Shannon Sharpe has decided to watch all the Los Angeles Lakers games at home at least until his 'GOAT' LeBron James doesn't surpass Kareem Abdul Jabbar in the All-Time NBA scoring tally. Having watched them on the court, battling it out against some of the most feared and in-form teams, Sharpe has just dropped a huge bomb on LA Lakers' championship aspiration as Anthony Davis might be returning to the lineup soon.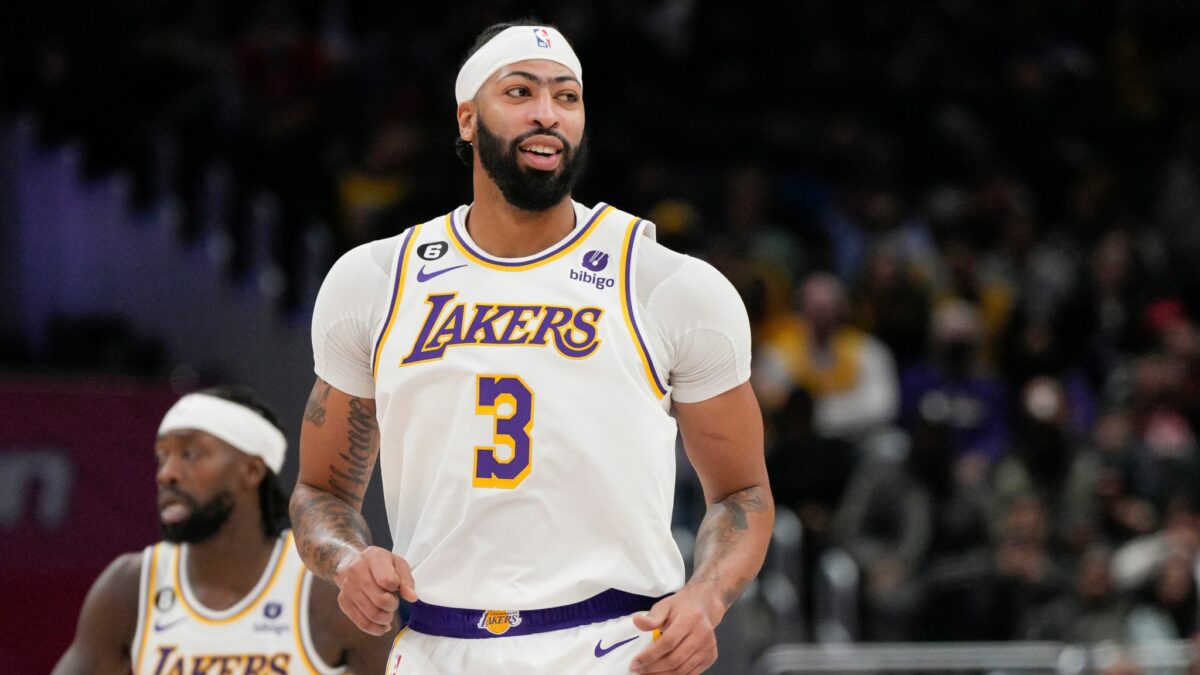 Anthony Davis, who has suffered major injuries for the past couple of seasons, has once again ruined the upward trajectory of the Purple and Gold as he was sidelined this time due to a foot injury. Having played at an MVP level, the Brow once again left the basketball fans in Hollywood stranded after sitting out for a couple of months.
This just made Sharpe realize how little the Los Angeles Lakers can improve even when Anthony Davis returns to full health on the NBA hardwood for Darvin Ham and his Los Angeles Lakers in the 2022-23 season.
Shannon Sharpe on Lakers having low chances of winning NBA Championship despite Anthony Davis' return
"I think they have so much ground to make up," Sharpe said. "You still going to have to figure out a closing lineup … 5% chance if AD comes back, plays like he played before he got injured."
Despite adding Rui Hachimura alongside Thomas Bryant on the court, he Los Angeles Lakers are desperately hoping that Anthony Davis can return to his previous level of play before his injury. If that can happen, the Purple and Gold will have enough to make a run at a spot in the NBA playoffs. However, will AD be able to add to his team's success, remains to be another storyline to keep our eye upon.
Also Read: Shaq shows off hilarious new baby hair after losing a bet to Candace Parker
Also Read: "I will beat you" – Skip Bayless doesn't want LeBron James but this star despite 46 points from King James against Clippers
Also Read: Young fan who traveled 4000+ miles left shattered after learning Jimmy Butler won't be playing