Nets star and model separated back in 2019, keeping their career priorities.
NBA star Ben Simmons and supermodel Kendall Jenner broke up after almost a year together. Get to know why they ended their relationship.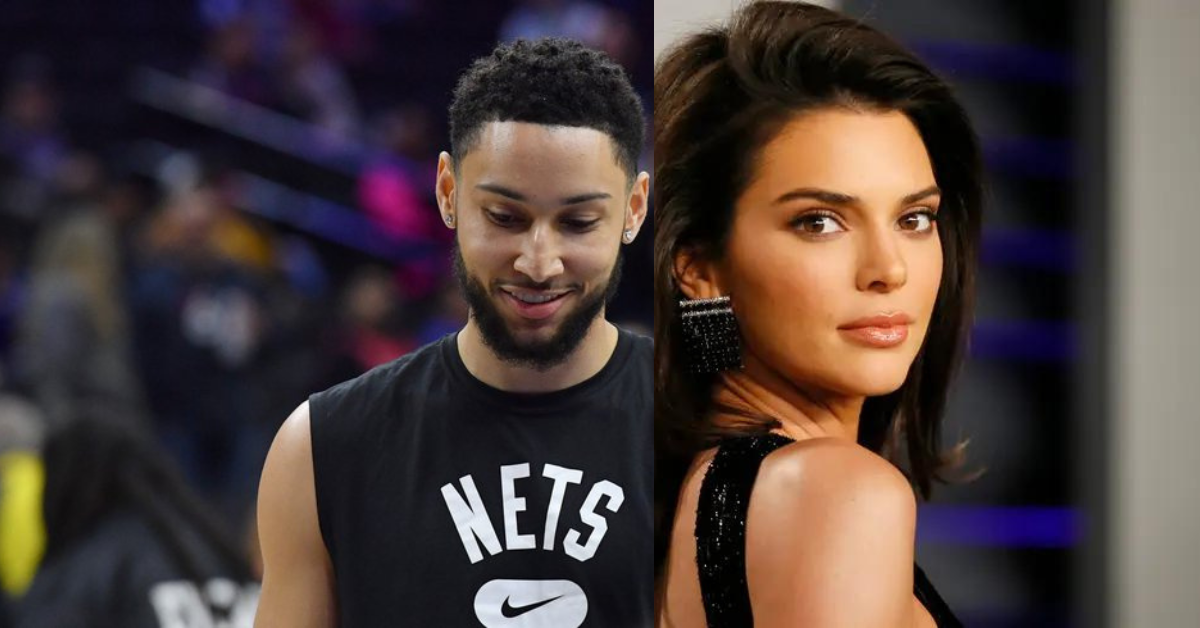 Brooklyn Nets star and Kendall started dating back in May 2018, but after a year, they called it a quit. The main reason behind their break-up is believed to be the difficulties involved in maintaining a long-distance relationship. Jenner spends most of her time in LA while Simmons was at the time, spending most of his time in Philadelphia, training with his teammates.
Kendall Jenner and Ben Simmons also ended their relationship on good terms. These two were claimed to have been separated mutually and decided to go their separate ways keeping their career priorities.
Kendall shared when asked about the breakup,
"For me, a lot of things are very special and very sacred, like my friends and relationships, and I personally think that bringing things into the public makes everything so much messier." For the same, Ben said, "I keep a lot of things to myself."
How did Kendall and Simmons start dating?
Kendall also has a past of dating NBA stars as she has also dated Blake Griffin in the past. Jenner let it known to the world on the Ellen show. 
When asked on the Ellen show, "Obviously, you're dating this guy who's on the 76ers, is that what it's called?… I don't know basketball. How long have you been dating him?"
 To which Kendall replied, "For a bit  now."
Notably, the love affair between the then-Philly star and Jenner was brought to public notice in July 2018 when the couple was seen cuddling in the Snapchat story of Khloe Kardashian, who was also dating Tristan Thompson.
Who are they dating now?
Nets star is engaged to a British TV presenter named Maya Jama. They made it known to the public during their relationship during a Wimbledon game.
After being photographed wearing a stunning diamond ring on her finger, Maya Jama reportedly announced her engagement to NBA player boyfriend Ben Simmons earlier this year.
Kendall is currently dating Phoenix Suns superstar Devin Booker. The Suns player also posted a picture on her birthday back in November.
Read More:
How many rings does NBA Legend Shaq have?
He Would Love To Do It There" – Dave McMenamin Breaks Down When LeBron James Could Pass Kareem Abdul-Jabbar's Scoring Record
"Partners in Crime" – LeBron James Reacts as Bronny and Bryce Team Up
LeBron and Savannah James Get Special Tattoos to Remind Them of Their Children