NBA champion Nick Young does not think that Stephen Curry can match LeBron James when the former hits the age of 37.
Both LeBron James and Stephen Curry are known as two of the best basketball players to ever step on a basketball court. While LeBron James – a four-time champion and a four-time MVP – has established himself as one of the best all-round players to ever play the game, Curry – a four-time champion and a two-time MVP – is widely regarded as the best shooter of all time.
The pair squared up against each other in four consecutive NBA Finals from 2015 to 2018, and have often been compared to each other in the conversation for the best basketball player of their generation. However, even if their talents are comparable, LeBron's longevity gives him the edge as the Los Angeles Lakers superstar is still playing at a high level even at 37.
While LeBron James is still in the league at 37 and performing at a high level even in the 20th NBA season of his career, it is often debated whether Curry will perform at his best when he reaches the age of 37. This frequent topic of discussion was sparked up yet again when former NBA professionals Nick Young and Gilbert Arenas spoke about it on a talk show recently.
What did Nick Young and Gilbert Arenas have to say about the topic?
Young and Arenas were speaking on a talk show when they declared their reservations about Curry being on a high level until he reaches LeBron's age.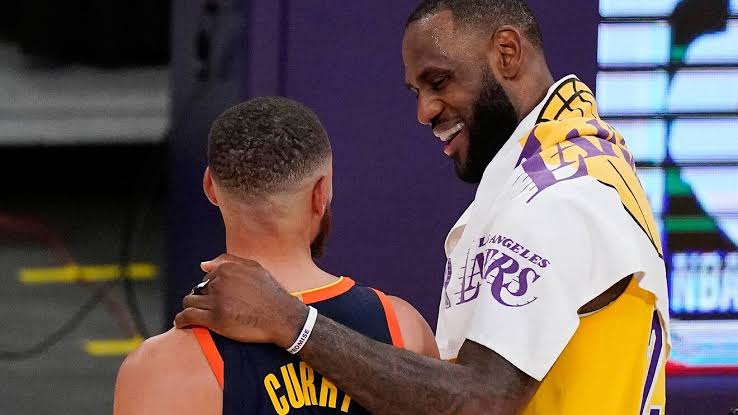 On an episode of the talk show where the topic was whether the Los Angeles Lakers should trade Anthony Davis or not, the age-old discussion came up yet again. When the host asked the pair if they think Curry can still perform at the highest level even when he is LeBron's age, Young and Arenas both said that they don't know – and placed their reservations about the notion.
"I don't think so", said Nick Young when asked if Curry can still perform at the highest level even in his 20th season in the league, and Arenas backed Young up. Arenas pointed out the fact that while LeBron went directly from high school into the NBA, Curry played three years of college – which could be influential when talking about this notion.
More News:
• James Harden return date: When will the 76ers star return from his current injury?
• What is the highest scoring game of James Harden's career?
• James Harden has special praise for Joel Embiid after 59 points for 76ers star