The NBA 2K23 ratings have finally been revealed, and plenty of superstars have found out their ratings in the game for the upcoming season – including the current cover star Devin Booker.
The ratings for the new annual edition of 2K Sports' basketball game have been revealed as the top superstars in the NBA got to know about how much they are rated in the newest edition of the game including the superstar of the cover of the game in the Phoenix Suns' Devin Booker.
The official Twitter account of NBA 2K posted the official rating for the Phoenix Suns superstar and Booker has been rated at 91.
The Phoenix Suns man has not received an upgrade on the latest edition of the game despite having a good campaign last season and having been chosen as the cover star of the game, as he continues with his last season's rating of 91.
However, the rating of 91 still makes Booker one of the top players in the game, as the guard stands just under some of the best players of his generation.
Only Giannis Antetokounmpo (the top rated player in the game with a rating of 97), LeBron James (96), Steph Curry (96), Kevin Durant (96) and Jayson Tatum (93) as of now are rated higher than the Suns superstar.
What do the fans have to say about Booker's rating?
It would be fair to say that some fans did not agree with Booker's rating.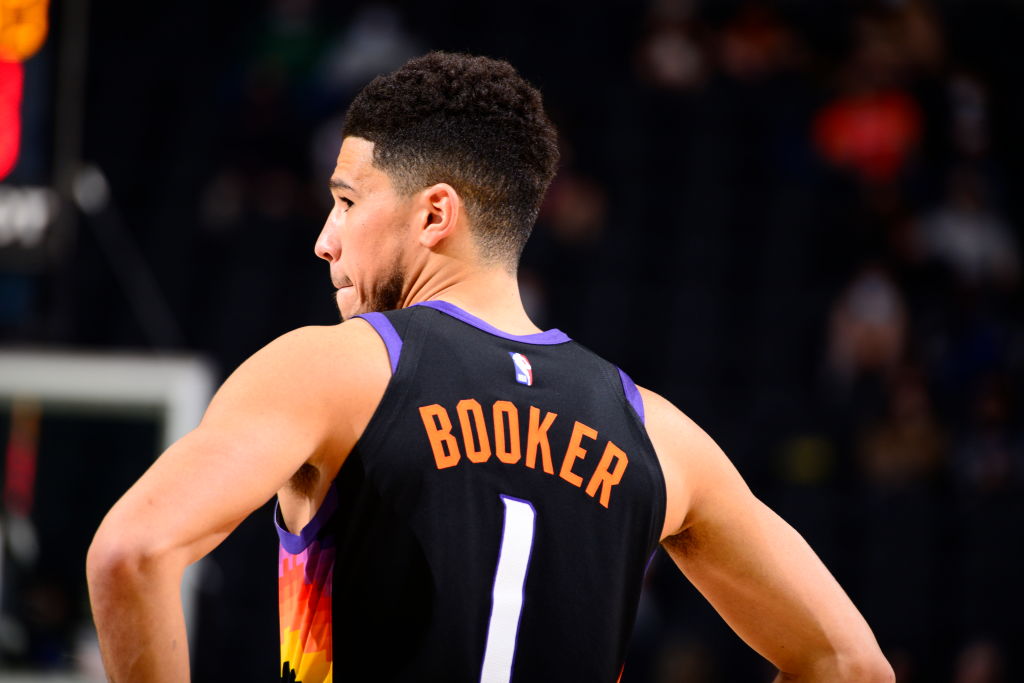 While one fan said: "what a joke. should be at least a 93. 4th in MVP race, 27-5-5. but Ja is a 93. how do you get the cover athlete wrong?", another said "L, should be higher especially if you're the cover athlete lol" – while another went on to say "dbook will never get the respect he deserves in any facet of media smh."
Regardless of whether or not he is underrated, a top season for Booker will certainly see him get an upgrade for next season's edition of the game.
NBA 2K23 will officially release on September 9.
More News:
• Break-up explained: Why did Kendall Jenner split with Ben Simmons in 2019?
• List of players that have been on the cover of NBA 2k games over the past years
• Phoenix Suns star Devin Booker will be on the cover of NBA 2K23