Cristiano Ronaldo saw his World Cup dreams dashed recently but LeBron James had one word for the Portuguese star 
Some consider LeBron James the greatest basketball player of all time, and King James had something to say about Cristiano Ronaldo exiting the 2022 World Cup. 
Ronaldo, who was seeking to cement his place as the greatest footballer of all time by winning the World Cup, failed after a shock loss at the hands of Morocco in the quarter-final stage.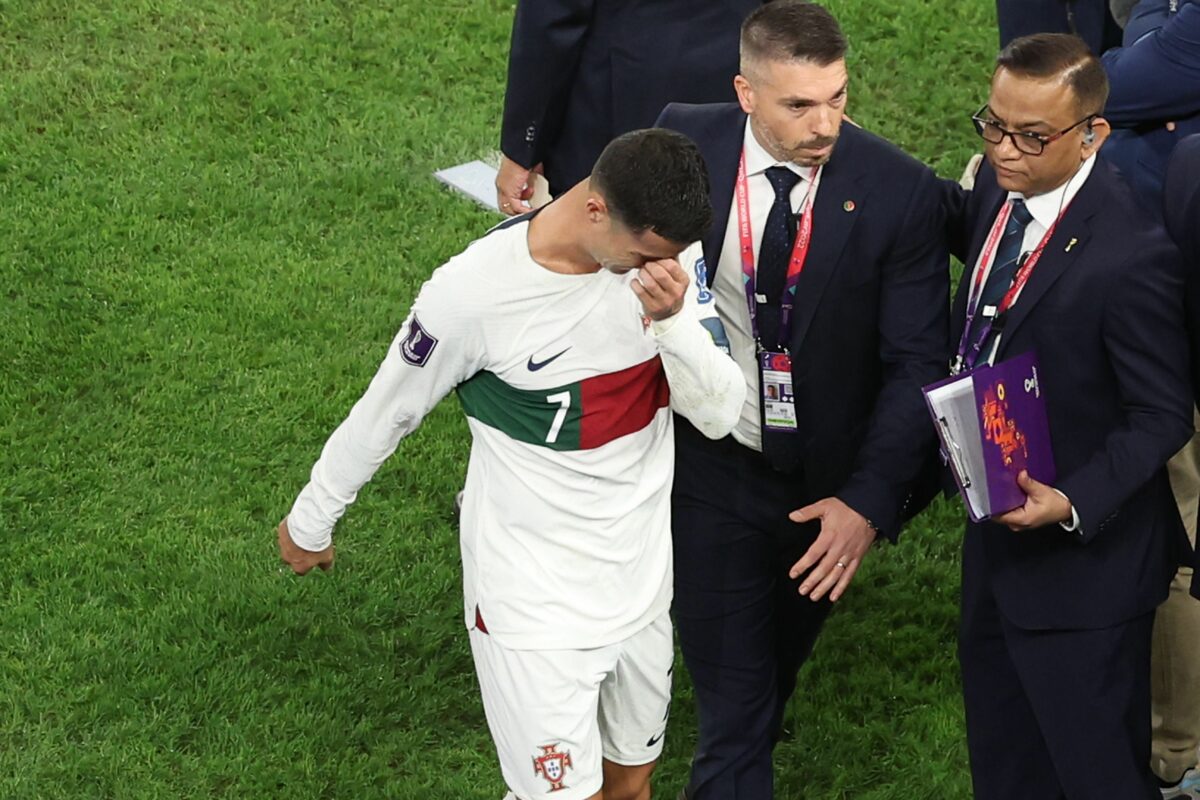 While the European side made light work of Switzerland, winning 6-1, all of that was undone against a resilient Morocco side.
The 1-0 loss was the latest shock in a World Cup full of surprises and well, this was possibly the final World Cup for Ronaldo too.
While Ronaldo was dejected after losing the tie and was emotional, LeBron James had one word that showcased just how great the former Manchester United striker is.
James just posted "legend" after a message from Ronaldo on Instagram. 
Cristiano Ronaldo's struggles this season
The Portuguese star already had a turbulent start to the season at Manchester United where he was dropped from the starting XI. The club then released him after a controversial interview with Piers Morgan where he hit out at the club culture, the manager and more. 
Portugal, for their part, also had a bit of an issue making it out of their World Cup group. They lost to South Korea in the final group game and then dropped Ronaldo from the starting XI ahead of the knockout matches.
Ronaldo did have one great chance to level the scores against Morocco but was unable to get past their superb keeper.
Ronaldo's family has also criticised his Portugal coach, Fernando Santos, and it is to be seen what is next for the footballing legend.
There is no doubt that Ronaldo is one of the greatest ever. However, his antics in these last 3 months seem to have put a question mark on whether he is the greatest of all time.
More News:
• James Harden return date: When will the 76ers star return from his current injury?
• What is the highest scoring game of James Harden's career?
• James Harden has special praise for Joel Embiid after 59 points for 76ers star