Kevin Durant is one of the legends in the game, whereas Ja Morant seems to be the player who would own the NBA in the years coming down the lane.
Kevin Durant tweeted a couple of crying face memes on the NBA's tweet. Ja Morant's spectacular dunk left the 2-time NBA champion speechless. He was chosen as the 2022 NBA Most Improved Player and has established himself to be one of the greatest at just the age of 23.
Morant himself retweeted his dunk against Indiana Pacers captioning, "jump with me if you want to go viral." After the game, Ja recalled his dunk against center Jalen Smith. He said, "I just froze, I was in the moment,"
"When you play in this league a long time, you see some special things from special players. That was one of them," said Pacers point guard T.J. McConnell. Jalen Smith was also questioned after the game, "He just dunked on me, that's all it was. Being a shot blocker, you're going to get dunked on every once in a while. Ain't no surprise,"
Kevin Durant agrees, Ja Morant's dunking abilities are poster-like each and every time
Although after the game, Jalen Smith even added that Ja Morant is an athletic dunker, but he would soon get caught by the defenders.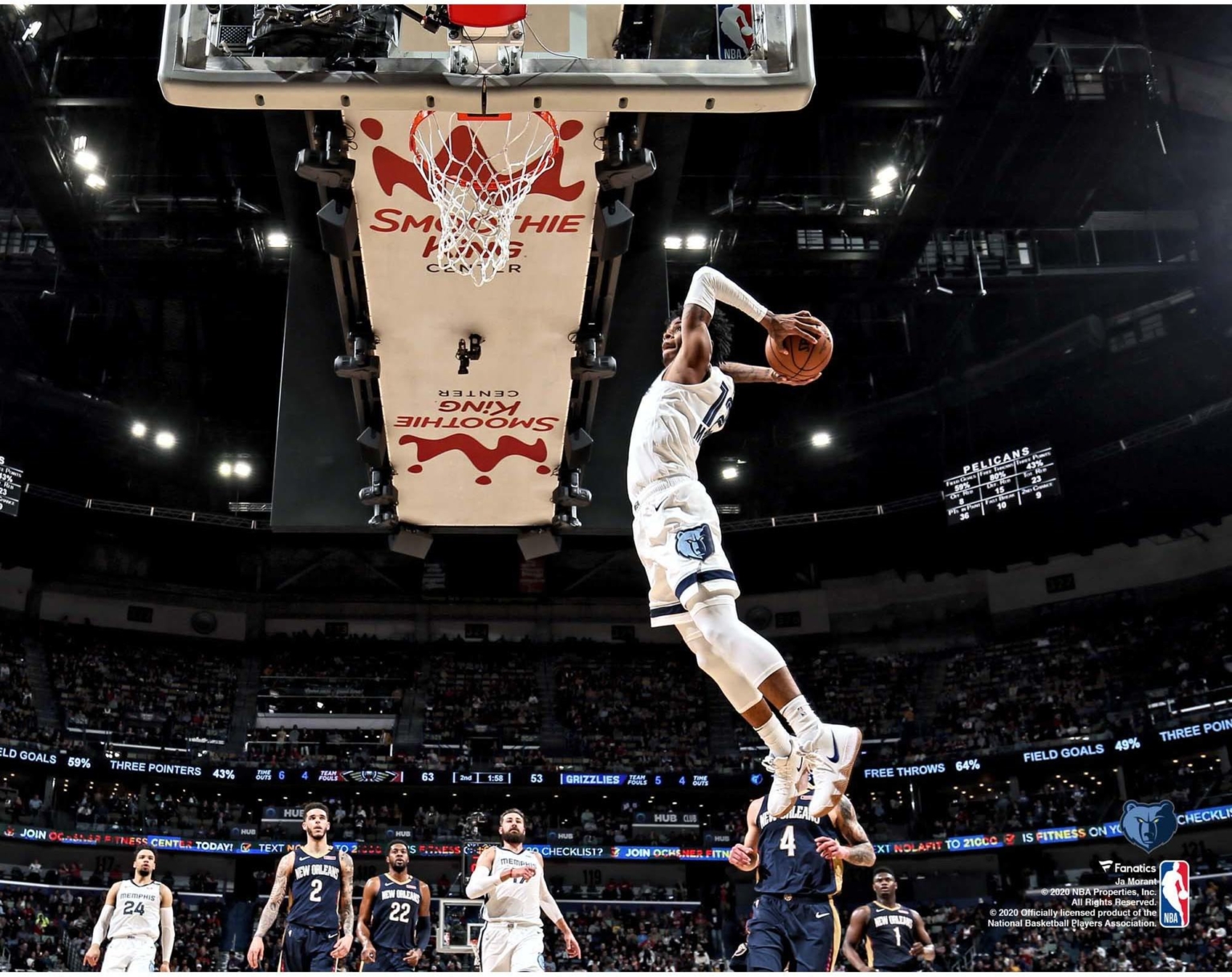 Earlier in 2022, Kevin Durant called Ja as a unique player. He said Morant doesn't remind him of any other player from the past. "He's a unique player. A lot of athleticism and creativity out there. Body type reminds you of somebody like — well he's taller than A.I. [Allen Iverson], but a wiry, strong player … but he's an incredible player, man."
In ESPN's 'The Upper Room,' Dunking legend Vince Carter was presented with multiple options choose the best dunk of the week. The first dunk presented, was of NBA' most awaited draftee, Victor Wenbamyama. The second was from Ja Morant's poster dunk on Jakob Poeltl. The third was Damian Lillard and fourth one was Martin Jr.
However, the dunking legend, Vince Carter pointed his finger towards Ja Morant above all.
More NBA News:
NBA Insider declares Laker's predictable plan to trade LeBron James when Bradley Beal or Damian Lillard becomes available
Miami Heats' Head Coach Erik Spoelstra says LeBron James was designed to be the best at every position
Magic Johnson shares the reason behind not wanting to play with Michael Jordan in his career