Kevin Durant has given a brutally honest answer on who would win a three-point contest between Stephen Curry and Yuta Watanabe.
Kevin Durant is one of the greatest basketball players of his generation in his own right. The Brooklyn Nets superstar has enjoyed a decorated career in the NBA where he has won two NBA Championships, two Finals MVP awards, and multiple All-Star selections besides playing with the best players of his generation – the Golden State Warriors' Steph Curry.
Durant struck up a partnership with Curry in his years with the Golden State Warriors as he won back-to-back NBA Championships with the San Francisco outfit while creating one of the most dangerous one-two punches in the NBA at the moment. So when he was asked about who would win a three-point contest between Curry and Yuta Watanabe, the answer was simple for KD.
When asked who would win a three-pointer contest between his old teammate Curry and his Nets teammate Yuta Watanabe, KD chose himself initially. However, when told that he is not an option, Durant was quick to say "The "God" Steph, of course, but Yuta is knocking it down right now," following the Nets' win over the Memphis Grizzlies on Sunday night.
Durant added: "He's shooting the ball extremely well for us, spacing the floor, but he's also driving the ball when he's catching, he's making the right play right now. When you make the right play, then those shots feel a little better leaving your hand." While Curry's three-pointer ability is well documented, Watanabe has been one of the surprise packages of this season.
How has Yuta Watanabe been a surprise package this season?
It would be fair to say that Brooklyn Nets forward Yuta Watanabe has been one of the surprise packages of this season in the NBA.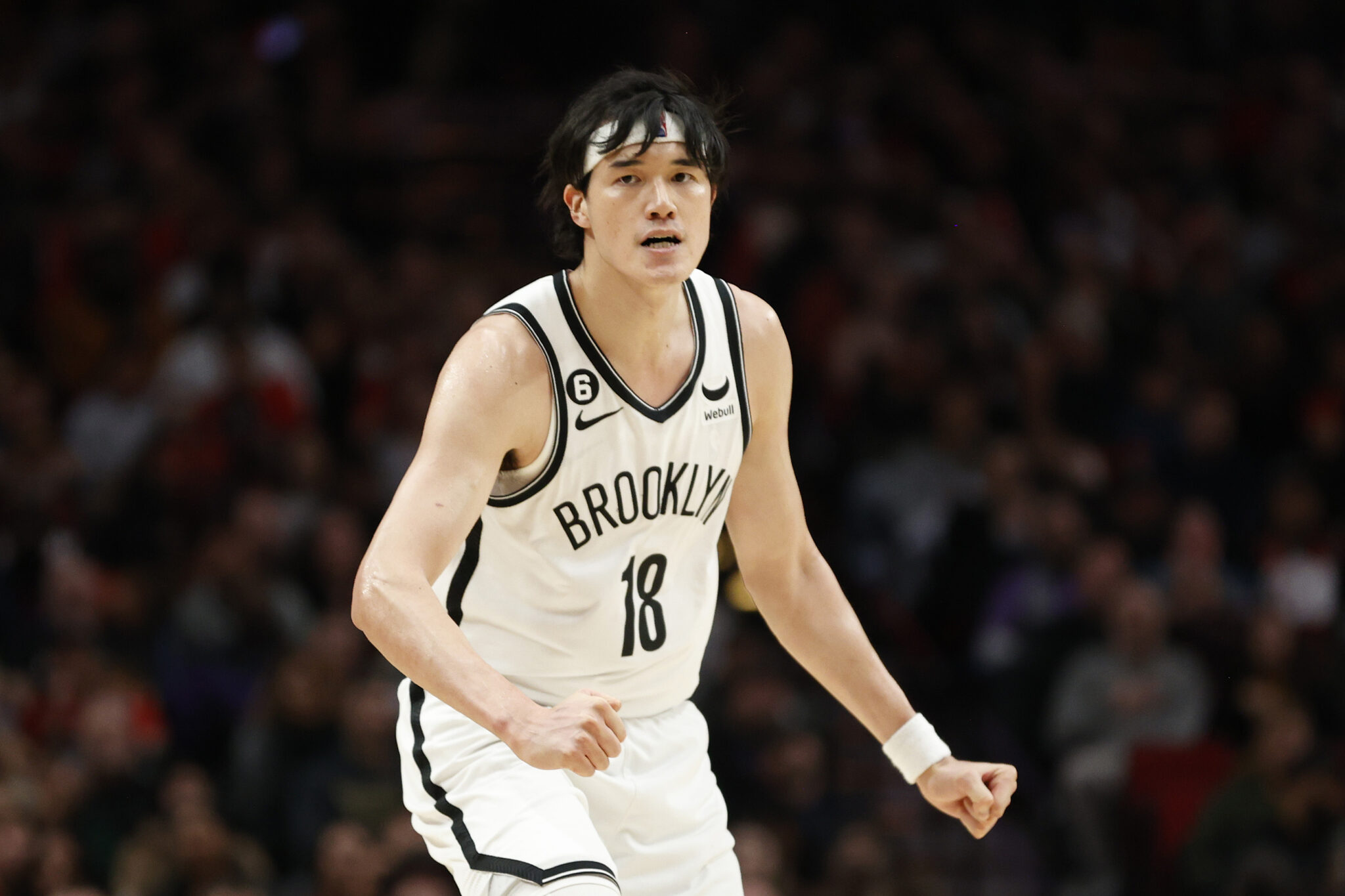 The forward currently leads the NBA in 3-point shooting, hitting a blistering 57.1 percent from 3-point land, on 1.9 attempts per game. Before this season, Watanabe showed a propensity to hit open 3-pointers, nailing them at a 35-per cent clip in his career – but this season, he has truly come into his own.
While Curry is still number one and is defying Father Time in more ways than one this season, it must be truly empowering for Watanabe to be considered in the same conversation as arguably the greatest shooter of all time – and push him to a different level.
More News:
• "Make the trade for Kevin Durant" – Stephen A. Smith has blunt message for Warriors trying to save season with Stephen Curry
• Kevin Durant Becomes Only 19th Player To Score 26,000 Points In The NBA
• "You can not waste Steph Curry" – Stephen A. Smith claims Kevin Durant trade could save Warriors season