Kevin Durant called Devin Booker "ridiculous" after the Phoenix Suns star had an incredible shooting night against the Chicago Bulls on Wednesday night.
The Phoenix Suns defeated the Chicago Bulls in a 19-point blowout on Wednesday night in Phoenix. The Suns were rampant at the Footprint Center in Phoenix, as the home side obliterated the visitors as they roared to a rampant victory by a 132-114 margin – mostly courtesy of a monstrous performance on the night from their talisman Devin Booker.
Booker was nearly unplayable on the night as he put up a performance racking up a whopping 51 points alongside four rebounds and six assists, but the most unplayable feature of his night was his shooting. The Suns guard converted 20 of his total attempted 25 field goals at a success rate of 80%, including six converted three pointers out of seven – netting threes at a rate of 86%.
Booker played only 31 minutes on the night where he racked up 51 points, and stunned the Bulls outfit with one of the performances of the season so far. Naturally, Booker's display was trending after the game as the NBA community raked in the support and compliments for the performance – including a certain Kevin Durant who chose to give his two cents on the display.
What did Kevin Durant have to say about Devin Booker's performance?
Kevin Durant took to his Twitter account to shower high praise on Devin Booker's performance.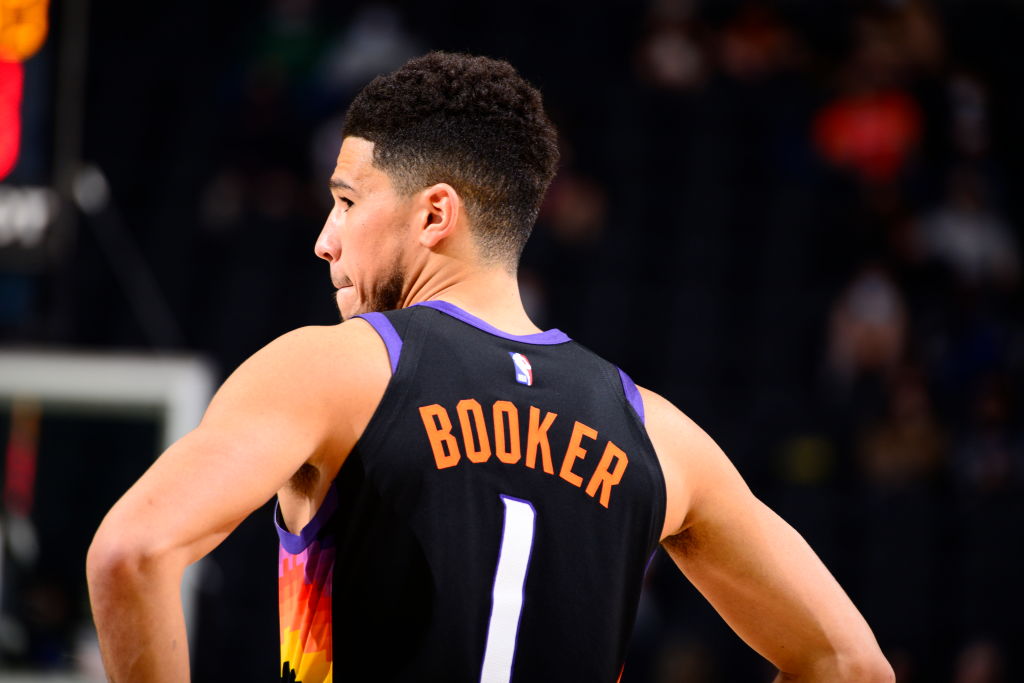 The Brooklyn Nets superstar who was in action earlier in the night as the Nets defeated the Washington Wizards, took to his official Twitter account to give his thoughts on Booker's shooting night. Durant kept it short and simple as he wrote: "20-25 is f*****g ridiculous Devin Booker", referring to the Suns' guard's unbelievable display of shooting accuracy on the night.
Such high praise from one of the best shooters to ever play in the NBA is certain to do a world of good to Booker, who will hope to keep up his form and lead the Suns into the Playoffs.
More News:
• "Devin Booker you're on notice"- Shannon Sharpe issues warning to Suns star after Patrick Beverley gets ejected
• Devin Booker 2022- Net Worth, Salary, Records, and Endorsements