Giannis Antetokounmpo has claimed that Cleveland Cavaliers star Evan Mobley can be better than him.
The Milwaukee Bucks defeated the Cleveland Cavaliers in the division rivals' latest clash at the Fiserv Forum on Friday night. The Bucks won 117-102 on the night as they defeated their rivals by a double-digit margin for the second time in 10 days, and they owed a majority of their win to Giannis Antetokounmpo – as the Greek Freak racked up 38 points, 9 rebounds, and 6 assists.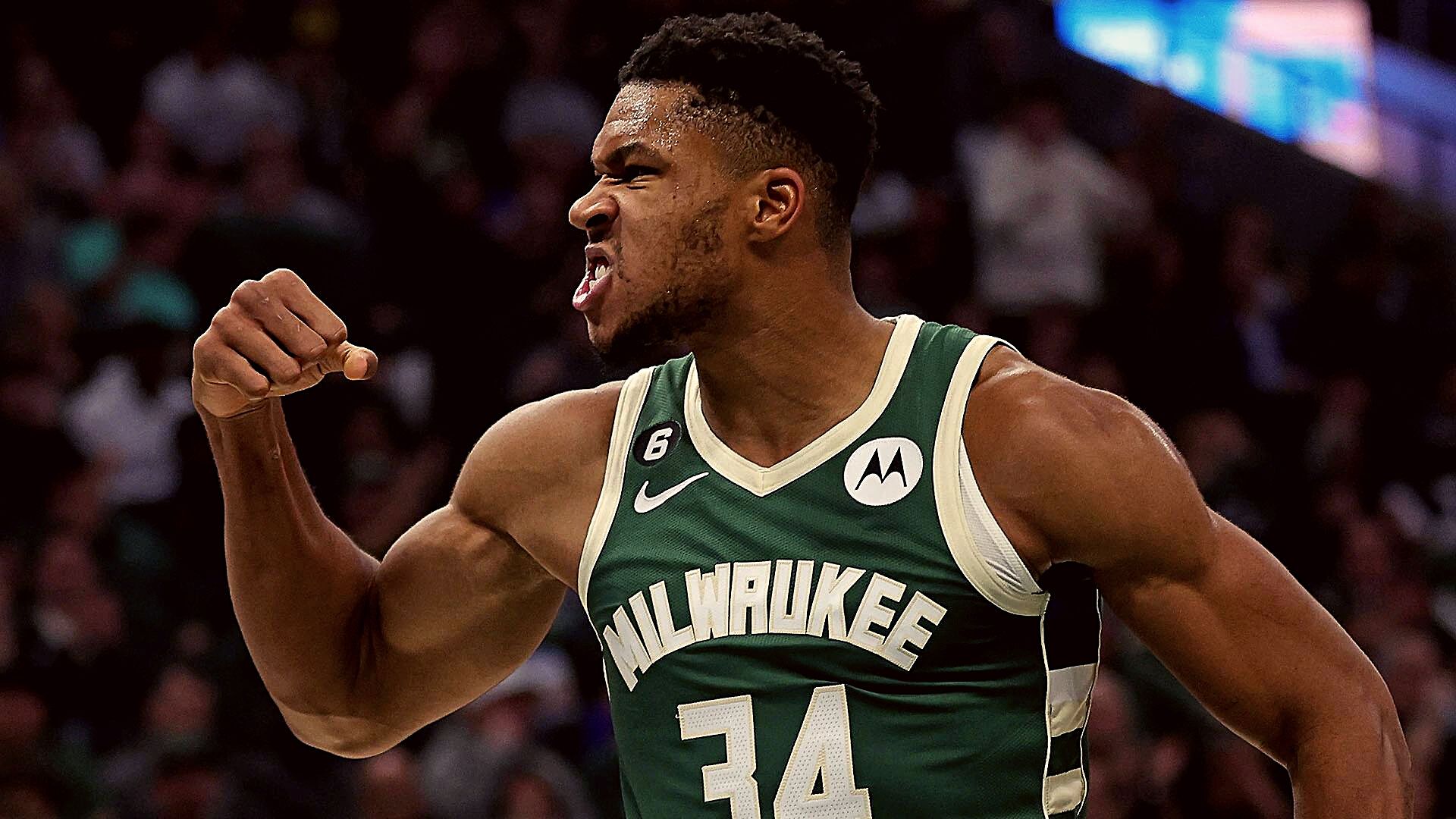 Giannis was at his very best as he annihilated the Cavaliers with a near triple double, and caused all sorts of problems to the Cavaliers' defense – and center Evan Mobley in particular. Even though Mobley struggled with the physicality of the Bucks' forwards all throughout the game, the Rookie of the Year runners up from last season left a lasting impression on Antetokounmpo.
The Greek Freak was visibly impressed by the young center, as he addressed comparisons of Mobley to a younger version of himself while speaking after the game.
What did Giannis have to say about Evan Mobley?
Speaking after the game, Giannis addressed the Mobley comparisons and even went on to say that Mobley can be as good – and even better than Giannis in his prime.
"He can be better than me," Antetokounmpo said. "I don't see why he can't. It's up to him. I will always try to improve. Every day. But he has the skill set to be a very, very good player. He's 7-feet tall. He can move really well. He can shoot. He is very smart. As you said, he watches tapes of other players, which is very good for a young player. If he takes this seriously, he is going to be great."
Antetokounmpo went on to add: "I didn't average what he is in my second season, so he's already ahead of me. It's in his hands. If he stays humble, continues to work hard, focuses on the game and shows love to the game of basketball, he is going to be really good." The comments will certainly motivate the young center as he looks forward to a promising career ahead.
More News:
• Giannis Antetokounmpo posts inspirational message after 38 points in win over Cavs
• Throwback to when Giannis Antetokounmpo explained why he isn't just the Greek Freak
• LA Clippers take wild dig at Giannis after ladder issue for Bucks star