Draymond Green and his Golden State Warriors have struggled to take constant charge in the NBA this season. The defending champions are currently standing at the 8th position on the Western Conference with a winning percentage of .488.
Recently, Warriors were pushed towards a 132-118 loss against the Chicago Bulls. Bulls' Nikola Vucevic too over the game and did not let Warriors counter his actions. He ended the game with 43 points and 13 rebounds, 4 assists. However, Draymond Green is still confident that his franchise would still find their mojo.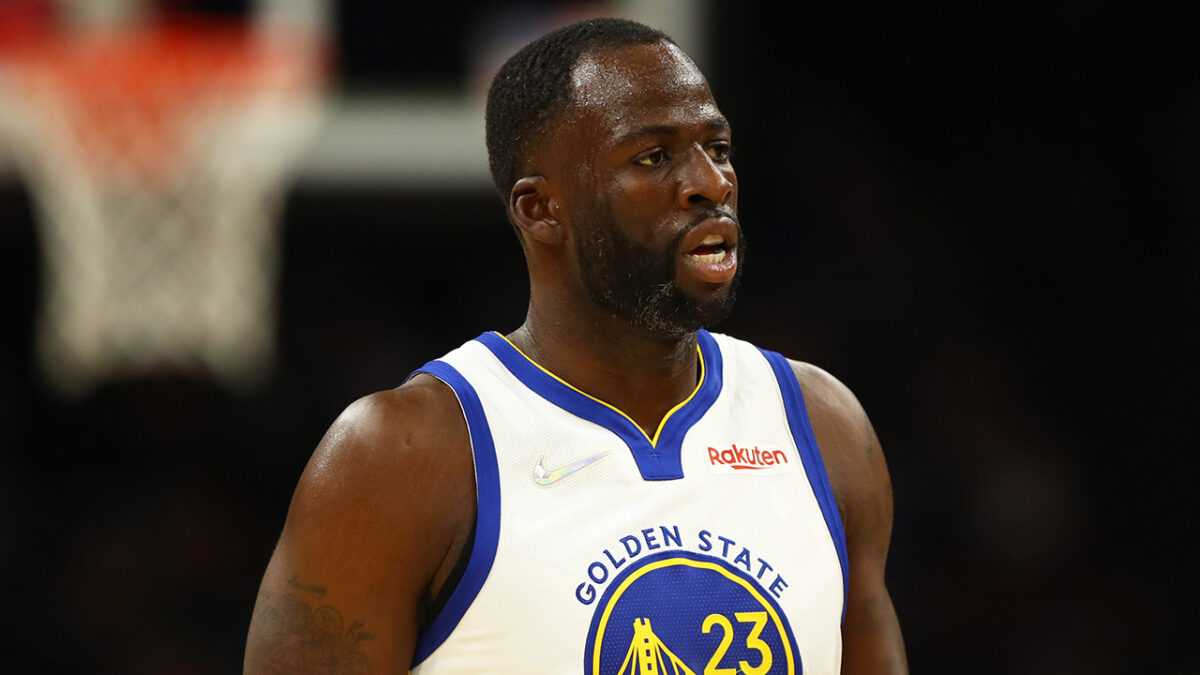 Stephen Curry and the newborn sensational in the Warriors, Jordan Poole, have seen the team facing difficulties after every good stretch. Green feels that the team needs to answer the opponents constantly.
"I think the point where we'll turn the corner will come, but you've got to build towards it. You can't take two steps forward, three steps back. It's got to be a constant build…that constant build has not started." He said.
Draymond Green said that the video of him punching Warriors' teammate was intentionally publicized
Draymond Green was in conversation with Bleacher Sports' Taylor Rooks, they briefly discussed the viral video over the leaked footage of him punching Jordan Poole during practice session. The Warriors' power forward claimed that the video was made public to damage his public image.
"That video was put out there like that to portray me the exact way it did," Draymond Green said during the interaction. "You feel like it was a calculated thing for the video to come out?" Taylor Rooks asked a question in response to his claims.
"100%," Green added, "You've never seen another video from our practices. … Who was it calculated by? I don't know. I would still love to know the answer."
Sources revealed that there were tension rising between Draymond Green and Jordan Poole with respect to their contract extension. Although, Green denied such claims and disputes.
More NBA Articles:
Kevin Durant left speechless after Ja Morant's unreal picturesque dunk against Pacers
Why did Mavericks coach Jason Kidd indicate Kobe Bryant was terrible at golf?
Patrick Beverly spotlights Vince Carter over Michael Jordan in his Top 5 dunkers of all-time