Did Kyrie Irving get traded to the Dallas Mavericks (Mavs)?
The Kyrie Irving saga went on after the star guard handed in a trade request at the Brooklyn Nets. The star guard who was named as a starter in the 2023 NBA All-star game expressed his decision to leave, after Shams Charania of The Athletic recently reported that the guard has informed the team that he wants to be moved or will leave in free agency.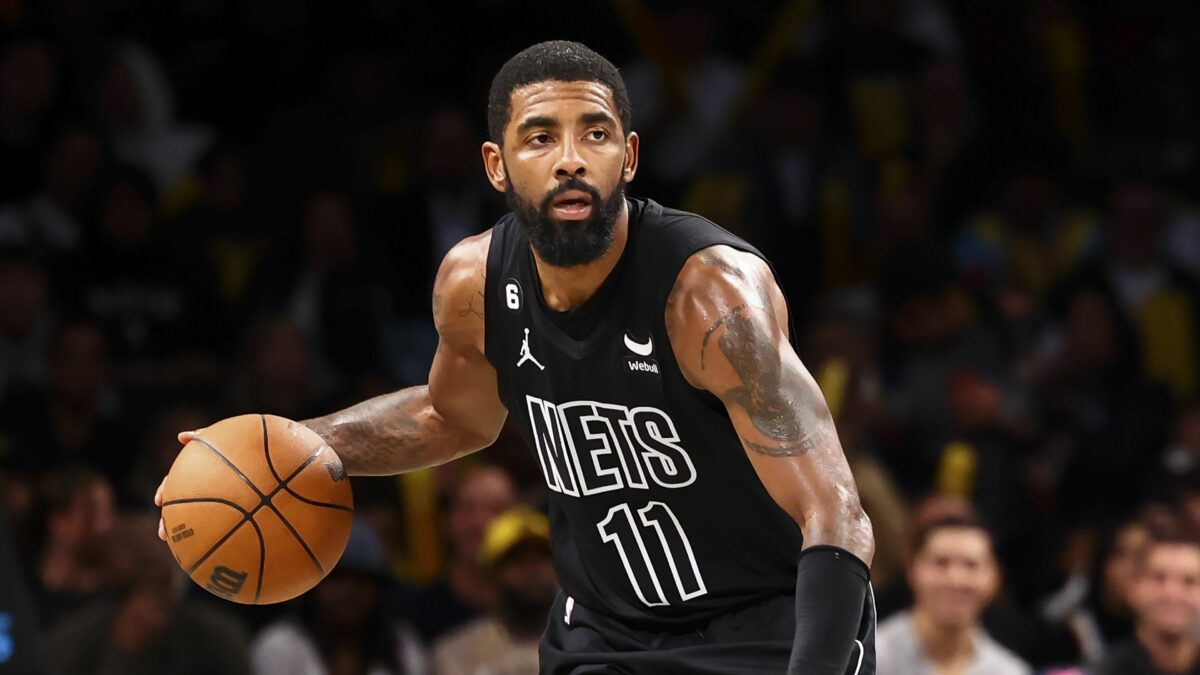 However, as it turns out, the Brooklyn Nets seem to have found Irving's next destination after several news reports confirmed that Irving was to be traded to the Dallas Mavericks. According to NBA Insider Shams Charania, Brooklyn Nets are trading Kyrie Irving to the Dallas Mavericks for Spencer Dinwiddie, Dorian Finney-Smith, a first-round and multiple second-round pick.
The move was later confirmed by Chris Haynes and other news reporters and outlets, and as it turns out – Irving will be plying his trade at the American Airlines Center in Dallas.
How will the move impact the Dallas Mavericks?
The move will certainly boost the Mavericks in their hunt for the Playoffs.
Jalen Brunson, the former shooting guard for Dallas, left in the summer's free agency and joined the New York Knicks. Because of this, Luka Doncic has been forced to handle a massive offensive workload, and he apparently isn't happy about it. He reportedly wanted the Mavericks to make a deal to get him some assistance, and they have done just what he wanted.
The move hugely boosts the Mavericks' ranks, who are currently sixth in the Western Conference and are without their talisman in Luka Doncic. Mavs fans will hope the Doncic and Irving pairing helps them qualify for the Playoffs – considering the form Irving has been in.
Despite all the off-the-court drama this year, Irving has been an elite talent on the court. He was recently named an All-Star starter after averaging 27.1 points, 5.1 rebounds and 5.3 assists across his first 40 games, and continues to be one of the best shooters and ball handlers in the game.
More News:
• NBA insider claims Kevin Durant was surprised by Kyrie Irving trade request
• Magic Johnson puts up explosive tweet about Kyrie Irving trade
• Kyrie Irving trade: Where can the current Nets star move ahead of the trade deadline?