Here are the top 5 biggest free agents of the 2021 NBA Free agency
The 2020-2021 regular season is over and we are experiencing a grueling 2021 NBA Finals.
After the dust settles, the free agency market will soon open up on August 3. Quite naturally, all the teams will look out for their best interest. Unfortunately, the free agency market does not have powerful names this year. So, record breaking deals are quite impossible for this season.
Nevertheless, the 2021 free agency market has few starting-caliber role players and maybe-stars of tomorrow.
Without further ado, let us take a quick look at some of the biggest and the brightest names in the free agent market this offseason.
5 biggest free agents of the 2021 NBA Free agency
1. Kawhi Leonard, Small forward, Los Angeles Clippers (player option)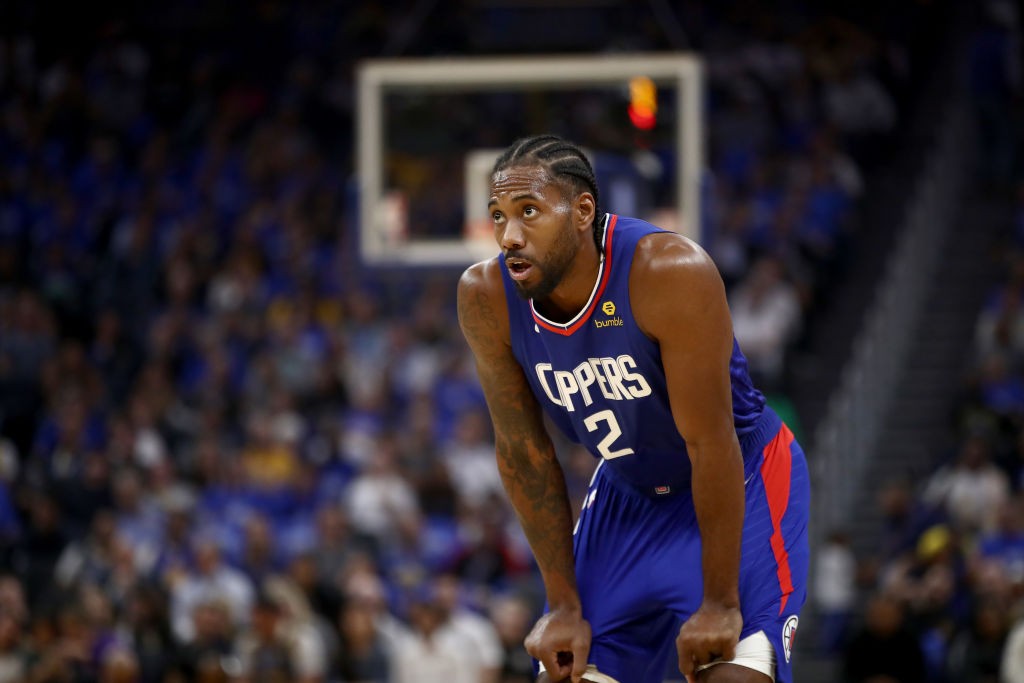 Age: 29
2020-21 Salary: $34.4 million (PO: $36 million)
2020-21 Stats: 24.8 ppg, 6.5 rpg, 5.2 apg | 51.2% FG, 39.8% 3P, 88.5% FT
Leonard is a two time NBA champion and Finals MVP. He has just entered in the prime of his career and evidently has a lot of fuel to burn. His credentials speak for themselves.
Recently, his team, Clippers just played the Western Conference Finals and lost to the Phoenix Suns. The Los Angeles Clippers are a star studded team and can definitely win the championship, even if they failed to do so this year.
The question is, will Leonard enter the free agency market? He can either exercise the player option, or can extend with the Clippers. These are the possibilities this offseason.
2. Chris Paul, Point guard, Phoenix Suns (player option)
Age: 36
2020-21 Salary: $41.4 million (PO: $44.2 million)
2020-21 Stats: 16.4 ppg, 8.9 apg, 4.5 rpg | 49.9% FG, 39.5% 3P, 93.4% FT
Paul and his team, the Phoenix Suns are currently playing the 2021 NBA Finals. Win or lose, Paul will have a lot of options because of his extraordinary leadership skills. As an evidence, this year, he took the Suns to a 51-21 record and was the second seed in the West.
So, will he opt to try and secure a multi-year commitment? Or extend his current contract? Is the $44.2 million up front too tempting?
Nevertheless, if he hits the open market, he will be of high value as he will be coming off playing the Finals and is currently the best available point guard.
3. DeMar DeRozan, Guard / Forward, San Antonio Spurs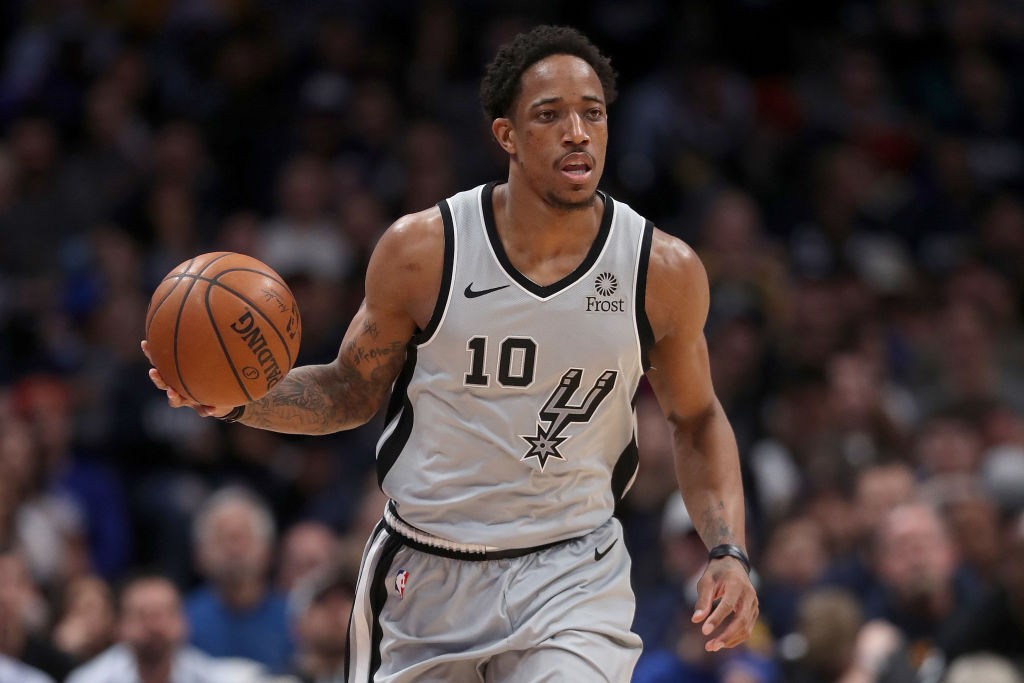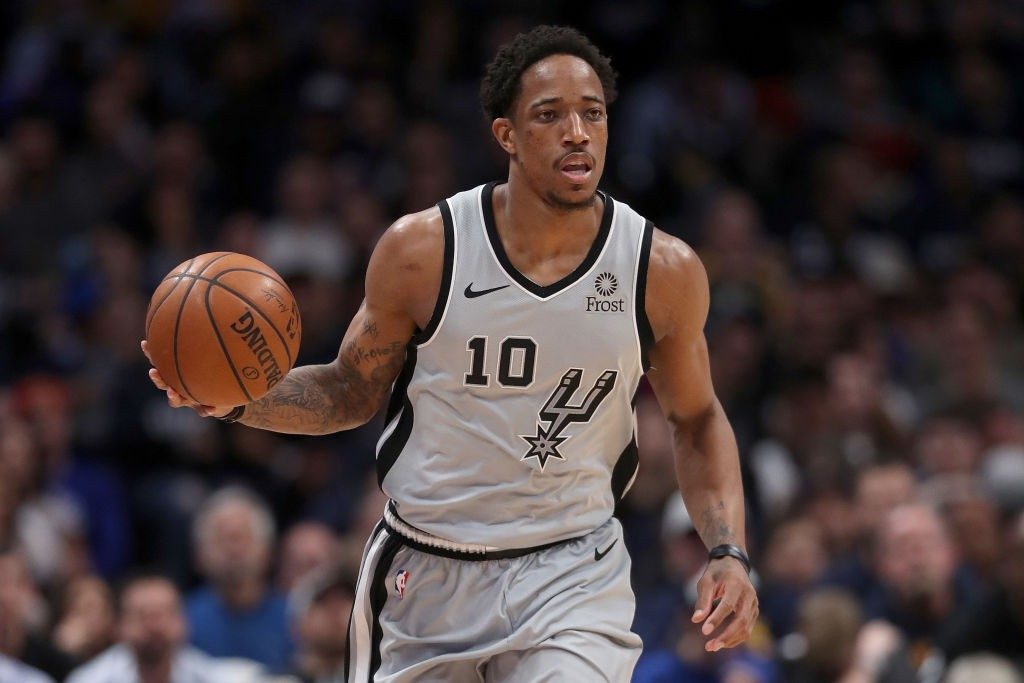 Age: 31
2020-21 Salary: $27.7 million
2020-21 Stats: 21.6 ppg, 6.9 apg, 4.2 rpg | 49.5% FG, 25.7% 3P, 88% FT
DeRozan was one of the biggest names while he was playing for the Toronto Raptors. On the contrary, ever since he has joined the Spurs, he has gone from overrated to underrated.
He could have been a big name in the last year's free agency, but he opted for the final year of his contract with the Spurs. Last season, he posted the highest assist average, and second-highest true shooting percentage (59.1) of his career.
Given his last two year stats, DeRozan is in a good position to win a big paycheck at age 31.
4. Kyle Lowry, Point guard, Toronto Raptors
Age: 35
2020-21 Salary: $30 million
2020-21 Stats: 17.2 ppg, 7.3 apg, 5.4 rpg | 43.6% FG, 39.6% 3P, 87.5% FT
The 2019 NBA champion's only problem is his age. Apart from that, he is still one of the best point guards in the East.
A veteran leader, a tough-nosed defender, and a great offensive organizer, Lowry will be a valuable asset for any team. He is reportedly in talks with the Philadelphia 76ers (his hometown team), Miami Heat, and the Los Angeles Lakers.
5. Lonzo Ball, Point guard, New Orleans Pelicans (restricted)
Age: 23
2020-21 Salary: $11 million
2020-21 Stats: 14.6 ppg, 5.7 apg, 1.5 spg | 41.4% FG, 37.8% 3P, 78.1% FT
Ball has improved tremendously over the last two seasons. He has become a trustworthy three-point shooter with the passage of time.
A lovely playmaker who enjoys the reputation of a rugged backcourt defender, Ball will have many suitors lined up for him.
Nevertheless, it must be noted that this young player is a restricted free agent.
More NBA news
Follow our dedicated NBA page for instant NBA news and updates