Shannon Sharpe claimed Devin Booker should watch out the next time the Los Angeles Lakers face the Phoenix Suns as Patrick Beverley gets suspended.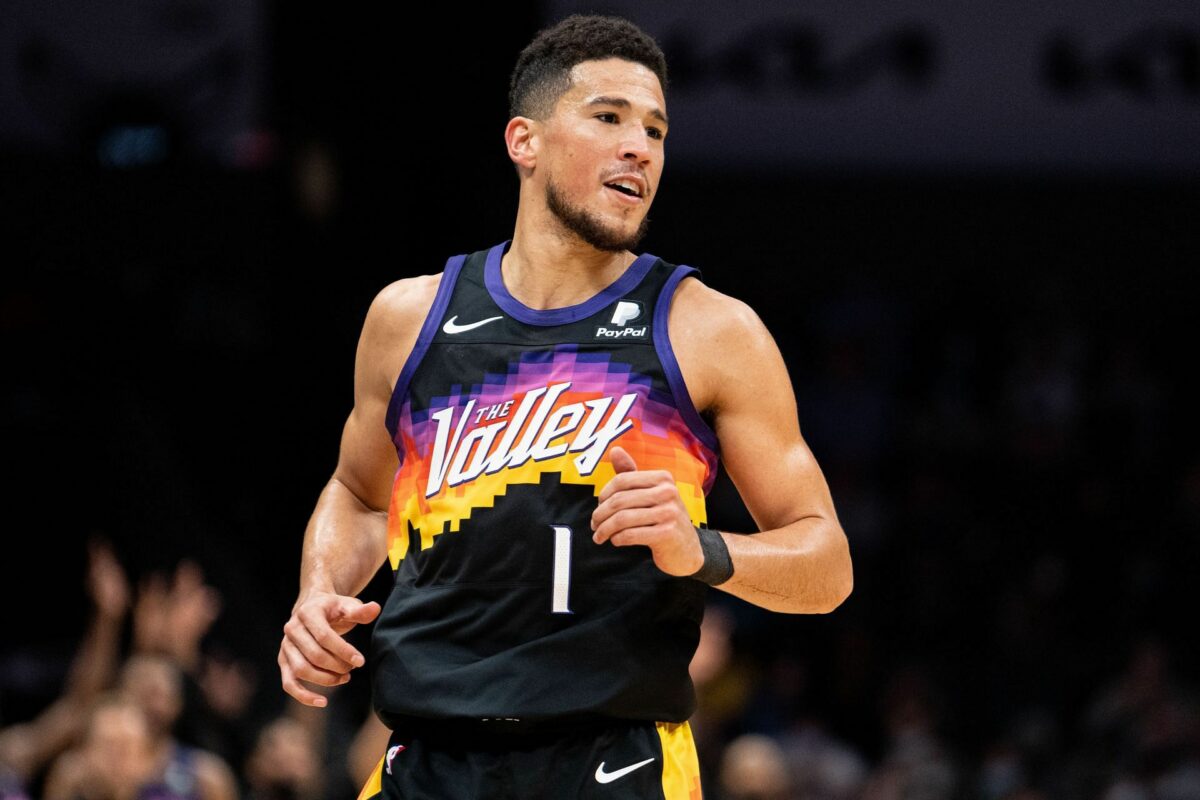 Los Angeles Lakers player Patrick Beverley got ejected after pushing off DeAndre Ayton and that sparked a lot of controversies. Phoenix Suns star Devin Booker hard-fouled Austin Reaves and then Ayton started to stand over the fallen Reaves.
Beverley didn't like it and immediately retaliated by pushing off the big man from behind just like he did with Chris Paul a couple of seasons ago. While many thought Patrick Beverley was at fault for pushing Ayton, Shannon Sharpe thought otherwise.
Also read: "He did say that I'm playing like my old self"- Anthony Davis reveals what LeBron James said to him after dominating for the Lakers in his absence
He believed that Ayton deserved it and it was the right thing done by Patrick Beverley as he protected his teammate. He also issued a warning for Devin Booker for his next encounter against the Lakers.
Talking about Devin Booker, Shannon Sharpe said, "Sometimes for a teammate you have to throw caution to the wind and let these mofos know. I'm 1000% with Pat Bev. That was some Bush League stuff by Deandre Ayton. And next time the Lakers play Phoenix, Devin Booker you're on notice."
The encounters between the Los Angeles Lakers and the Phoenix Suns have always been fierce, and the next one is already promising a battle between the two teams. Hopefully, both LeBron James and Chris Paul will be healthy to play that game.
Patrick Beverley has no regrets about pushing off DeAndre Ayton
Patrick Beverley is always known for his fierce competitiveness in every game. Sometimes he may cross the line but that is always in the best interest of his team. He doesn't have any regrets about pushing Ayton.
Talking about it, Beverley said, "Got a person on the ground, two people looking over mean-mugging and puffing their chest out and referees don't get into it to kind of separate it, control the game, so I'm going to stand up for my teammate," 
He added, "I'm not going for that sh*t, Obviously, it's unfortunate that it happened on national TV. But you know me: Regardless of what's going on, I'm a big fan of protecting my teammates. … I'm a foxhole guy. I put on the jersey, and I commit to a team, I commit to a city, and it's kind of my motto. I'm a foxhole guy. Very unfortunate situation, though."
Patrick Beverley was handed a three-game suspension by the league but it is unlikely that it will impact the Los Angeles Lakers as they are set to welcome back LeBron James against the San Antonio Spurs on Friday.
The Lakers have shown signs of improvement with Anthony Davis playing like an MVP and if LeBron James plays well on his return to the team, this Lakers team could potentially make some noise in the Western Conference.
No team has yet made its mark on the Western Conference and the race to the top is wide open. Although this Lakers team has its flaws, if Davis continues to play like it upon the return of LeBron James, they can defeat any team on any given night.
Read More: