Everything you need to know about American rapper Master P, including his net worth, personal life, and more.
Percy Robert Miller, aka. Master P is also an actor and entrepreneur. Let us look at Master's net worth, career, and more.
Master P Facts
| | |
| --- | --- |
| Birth Place | New Orleans, Louisiana, United States |
| Father's Name | Percy Miller |
| Mother's Name | Josie Miller |
| Star Sign | Taurus |
| Net Worth (2023) | $200 Million |
| Age | 53 |
| Date of Birth | April 29, 1970 |
| Nationality | American |
| Partner | NA |
| Children | Nine |
| Social Media | Instagram |
Master P Net Worth and Salary
According to reliable sources, Master P's net worth is $200 Million. Master P has amassed a considerable fortune as a result of his musical and commercial endeavors, as well as his investments.
He started the successful indie record label No Limit Records in the '90s. With the help of No Limit Records, Master P was able to create a string of successful albums that went on to sell millions of copies. Albums like "Only God Can Judge Me" (1999) and "Ghetto D" (1997) and "MP Da Last Don" (1998) are among his best work.
Master P is also an entrepreneur outside of the music industry. He branched out into other revenue sources by launching profitable apparel brands including P. Miller and No Limit apparel. He has also diversified his fortune by purchasing real estate and starting enterprises.
Master P has added to his fortune via his work in Hollywood. The films "I'm Bout It" (1997), "I Got the Hook-Up" (1998), and "Foolish" (1999) all featured him in acting or producing capacities. Although it is unknown how much he earned for his film parts, he certainly made more thanks to the commercial success of his films and other productions.
In addition, Master P tried out for the NBA for a little while in the late '90s. The Charlotte Hornets and the Toronto Raptors both signed him, although he never saw substantial action with either team. As a result, his profits from basketball were meager compared to those from his other endeavors.
Master P Career
In the 1990s, Master P rose to popularity as the head of the indie record company No Limit Records. His musical career began in the late '80s, and he released his first album, Get Away Clean, in 1991. His breakthrough, however, wouldn't come until the albums that followed.
Master P's "99 Ways to Die," published in 1995, was a popular album among hip-hop fans. His 1996 follow-up, "Ice Cream Man," also did well commercially and was eventually certified platinum. The album's smash hit song was "Mr. Ice Cream Man."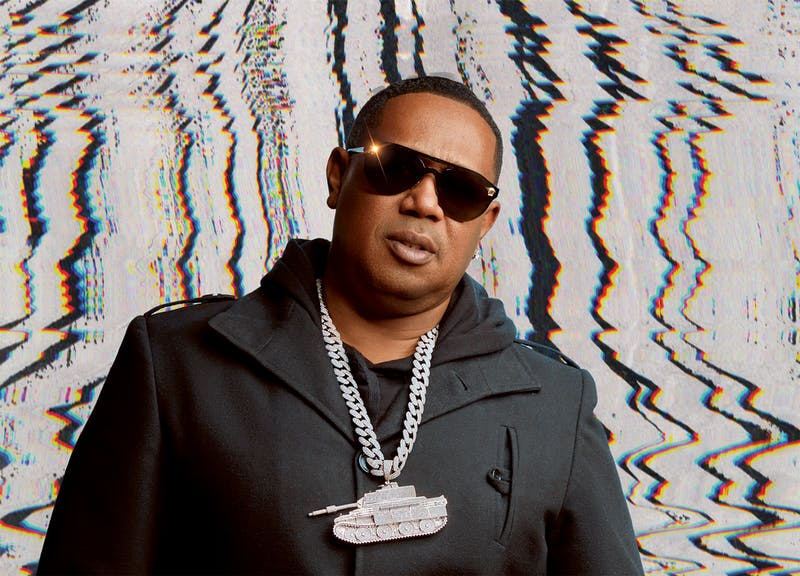 The release of "Ghetto D" in 1997 was a watershed moment for Master P and No Limit Records. The album became Master P's first multi-platinum record, with its first week sales of over 50,000 copies. Several well-known songs were on it, including "Make 'Em Say Uhh!" and "I Miss My Homies."
As time went on, Master P released more commercially successful albums including "MP Da Last Don" (1998), "Only God Can Judge Me" (1999), and "Ghetto Postage" (2000). By signing and releasing albums by artists like Mystikal, Snoop Dogg, and C-Murder, No Limit Records solidified its position as a major player in the hip-hop industry.
Master P's success may be attributed in large part to his entrepreneurial spirit. He started several companies and famous labels that made him wealthy. Among his many accomplishments is the launch of many profitable clothing labels, including P. Miller and No Limit. These companies took use of his fame to broaden his sources of revenue.
Master P has also expanded into the film business with the launch of No Limit Films. The films "I'm Bout It" (1997), "I Got the Hook-Up" (1998), and "Foolish" (1999) all featured him in acting or producing capacities. His cinematic work was not as successful as his music, but it did provide him the opportunity to branch out creatively and strengthen his brand.
Master P has acted in a number of films and television series in addition to his work in film production. His acting credits include features such as "Hot Boyz" (1999), "Lockdown" (2000), and "Repos" (2006), in addition to the aforementioned films he produced. He has also appeared in a number of TV episodes as a guest star, such as "CSI: NY" and "One on One."
Master P once considered a career in professional basketball. Both the Charlotte Hornets and the Toronto Raptors signed him to contracts in 1998. Both clubs cut ties with him because he did not get enough playing time. His basketball career was brief, but it demonstrated his adaptability and drive to succeed in several arenas.
Master P Personal Life
On April 29th, 1967, in New Orleans, Louisiana (USA), Master P entered the world. Ernest Miller and Sylvia Miller are his parents; he is one of several siblings. His brothers Corey "C-Murder" Miller and Vyshonn "Silkk the Shocker" Miller, among others, are also musicians.
Master P has tied the knot twice. In 1989, he wed Sonya Miller for the first time. They've had seven kids: Romeo Miller (previously known as Lil' Romeo), Veno Miller, Hercy Miller, Tytyana Miller, Inty Miller, Italy Miller, and Cymphonique Miller. The divorce between Master P and Sonya Miller was completed in 2014.
The couple had separated in 2013. Master P's 2016 connection with South Pacific Surgery Center CEO Simin Hashemizadeh was widely reported. The two made public appearances together but ultimately broke up.
FAQs about Master P
(Q) What is Master P net worth?
He has a net worth of approximately $200 Million.
(Q) How old is P?
He is 53 years old.
(Q) When did he start his career?
He began his career in the 1990s.
(Q) Is Master P married?
No.
(Q) Does he have any kids?
Yes.
More Entertainment News:
For more latest and trending entertainment news check out our entertainment section