Here is our complete Mario Strikers Battle League Tier List where we have ranked all the characters in the game. Find out the current meta here!
Mario is a sensational character developed by Nintendo, it has become a universe in itself. There are so many fun games branching in from Mario making a universe out of it. From crazy racing games to football games, it is diversely spread out to appeal to all its fan. Reaching for all demographic people young and old.
Mario Strikers Battle League Tier List for the Mario Striker will help you understand which character shines when and how to use them. You might have played Luigi and thought it wasn't a great character. That's true but Luigi has the potential to reach S-tier provided you use it efficiently. That's where we come in, we will guide you with our Mario Strikers Battle League Tier List.
Game Overview
The game has a beautiful art style and stunning graphics. The comical sketch style is really well done. It is the first Striker game in 15 years and it's a homecoming for the series. Like Mario Kart, you can use items like shells and banana peels. The special move known as 'Hyper-Strike' can grant you 2 goals for 1 shot.
To activate hyper strike you need to capture an orb that comes in the field. There are a lot of customizable options and gears. The regular game mode is a 4v4 format. If you are a Nintendo player click here to download the game.
Mario Strikers Battle League Tier List
Finally the main contention of this article Mario Strikers Battle League Tier List. Mario and Rosalina are the current meta characters as they are incredibly strong. S-tier characters are also worth using but you need to practice enough and be aware of the S+ tier characters.
| | |
| --- | --- |
| Tier | Characters |
| S+ | Mario, Rosalina |
| S | Bowser, Princess Peach, Waluigi |
| A | Yoshi, Luigi, Toad |
| B | Donkey Kong |
| C | Wario |
Tier-List Explained
On the face of it, this is what Mario Strikers Battle League Tier List looks like.
Mario and Rosalina are absolute beasts, you should always have either of the two on your roster always no exceptions. It is not unexpected that Mario being the main flagship character, obviously he will be broken. Mario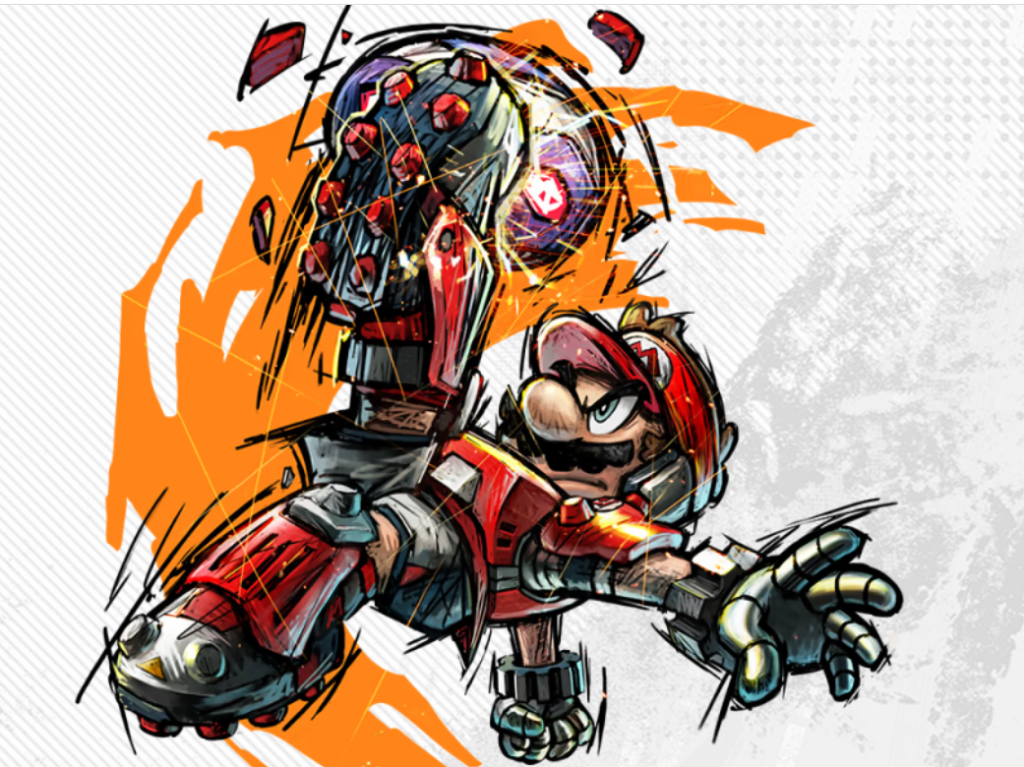 Bowser, Peach, and Waluigi are S-tier making them the lesser beasts. Waluigi and Bowser are super strong in defense but Waluigi is preferable to bowser as his hitbox is smaller. Waluigi is a more agile shotgun type of defender.
Yoshi is definitely an A-tier character. If we sub-divided categories we could even say he is S-tier in passing. His speed is decent and shooting is excellent and a good hit zone.
In Mario Strikers Battle League Tier List it is a surprise to see Donkey kong being ranked so low. While his Hyper strike does look dashing his use case starts and ends there. He is a decent-good as a defender.
Toad and Luigi make it to almost A-tier but also potentially S-tier. Toad with his speed and shooting setup is perfect for the mid-field. His hitbox is small making it difficult to target it.
Wario is placed the lowest but he is not a bad character, he is just more difficult to play with. He is comparatively slower and although has less hitbox his finish is rather inconsistent.
That concludes our Mario Strikers Battle League Tier List. Hope you found it insightful and world love to sign in for more detailed tier list.
For more related content check out our dedicated website Gamition.
More E-Sports news:
Follow our dedicated E-Sports page for instant E-Sports news and updates