Manchester United offer Alex Telles to AS Roma
According to Italian outlet Calciomercato (h/t Daily Star), Manchester United have 'offered' defender Alex Telles to AS Roma. An intermediary is said to have talked to senior officials at Roma about a possible deal, and Jose Mourinho is open to this idea. However, Roma would only 'evaluate' a loan deal for the 28-year-old.
Mourinho, of course, managed Manchester United in the past before he was replaced by Ole Gunnar Solskjaer. But is it a good deal for the Norwegian boss to offer Telles on loan to Roma?
Manchester United need the competition that Telles offers
Luke Shaw has arguably established himself as the club's first-choice left-back over the past few years. Under Mourinho, the Englishman struggled for starts but Solskjaer has established Shaw as his preferred option down the left-hand side. After his recent performances for England at the Euros, Shaw's position in the United starting XI looks to be under no real threat.
He did face a challenge last summer when Alex Telles was signed from FC Porto. The Brazilian ace joined Solskjaer's side for a fee that could rise to €17million. Many thought that this meant Telles' induction into the United XI as a first-choice left-back. But Shaw responded in an emphatic fashion.
Under threat from Telles for a starting spot, Shaw impressed Solskjaer so much that he featured in 32 league games for the Red Devils – the first time he has played so many league matches since the 2013/14 season. The reason for mentioning this stat is to showcase that competition from Telles spurred Shaw to up his game.
If that competition is removed next season, the English international could be robbed of a motivating factor that has possibly inspired him to maintain his impressive levels for club and country. Moreover, Telles was not a piece of deadwood for the team. The Brazilian defender was used a fair few times by Solskjaer.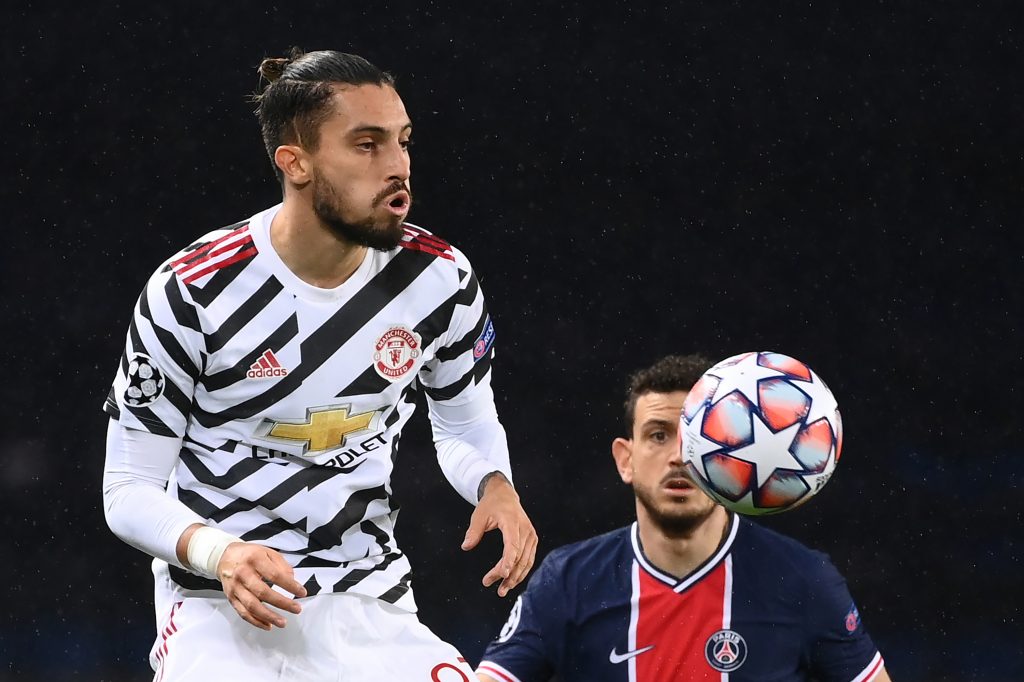 Keeping Telles makes more sense than loaning him out
He managed to appear in 24 games in all competitions, which is, by all means, a decent amount of games for any player. Shaw suffered a minor ankle issue last season where Telles then stepped in for him. That is the kind of quality a club like United should have in each position on the field.
If Shaw gets injured next season and Telles leaves Old Trafford, United could be devoid of options down that flank. Brandon Williams and Diogo Dalot could be two possible solutions. The duo is not the most experienced in the world but can play on either flank in defence.
However, Williams has been strongly linked with a move to Southampton, as reported by Hampshire Live. Dalot, on the other hand, is a 'priority' signing in defence for AC Milan, according to Calciomercato (h/t Football.london).
With two of their young defenders linked with exits in the summer, is offering Telles, a 28-year-old in the prime of his career, a wise option? Not really.
Read More:
Keeping him at Old Trafford would be more beneficial for United, at least when it comes to footballing matters. The level of competition and safety that Telles would offer is something Solskjaer should consider before pulling the trigger on any deal.