Transfer News: Manchester City eager on signing Real Madrid star Karim Benzema
According to transfer news on El Nacional (h/t ESPN), Manchester City are plotting a deal to sign Karim Benzema from Real Madrid. The French international has been a loyal servant to Los Blancos for over a decade but could be on the move next summer.
After joining the Spanish club in 2009, Benzema has not looked back. Alongside several brilliant managers and Cristiano Ronaldo, the 33-year-old lifted 4 Champions League titles between 2014-2018. He has been key for the club even after Ronaldo joined Juventus in 2018, becoming the main man at Santiago Bernabeu and guiding the youngsters from the front.
However, could it now be time to bid goodbye to the Spanish capital? And is he a viable target for Manchester City?
Manchester City would be bagging a proven winner in Karim Benzema
The Frenchman has been incredible for Real Madrid in the last 12 years, scoring 295 goals and providing 181 assists in 575 appearances. If all goes well, he shall hit the 600-mark before the end of this season. Benzema is one of the most in-form strikers in Europe and has been one for quite a while. 
Man City have needed a striker since the departure of Sergio Aguero in the summer. Not fielding a proper number 9 was perhaps a reason why they had so much difficulty breaking down Chelsea this summer in the club's first-ever UEFA Champions League final. They may be firing on all cylinders this season but have stuttered in some games due to their failure to kill the game.
Ferran Torres and Gabriel Jesus have acted as the deputy forwards this season, but while the former is a natural winger, the Brazilian hasn't really had regular starts at the Etihad. That indicates that he may not be the replacement City and Guardiola need for Aguero. If that was the case, maybe Torres would still be playing as a winger.
Moreover, the Spanish boss is likely to leave the Etihad in 2023 and would undoubtedly want to lift the European cup with City before he departs. Benzema is a great short-term option to boost their chances of winning a title, given his experience in the competition.
His adjustment to a new country and league is something that remains to be seen but he could adjust into the 4-3-3 system quickly as he has been playing in that set-up for a while at Madrid.
The financial viability
Any move for the former Lyon man is thought to be concluded next summer instead of January. Benzema shall be out of a contract in 2023, and this could be the last chance for Madrid to churn out a transfer fee for him. Despite this, it looks like Florentino Perez is in no mood to part ways with his star striker and could charge a massive fee for his prized asset.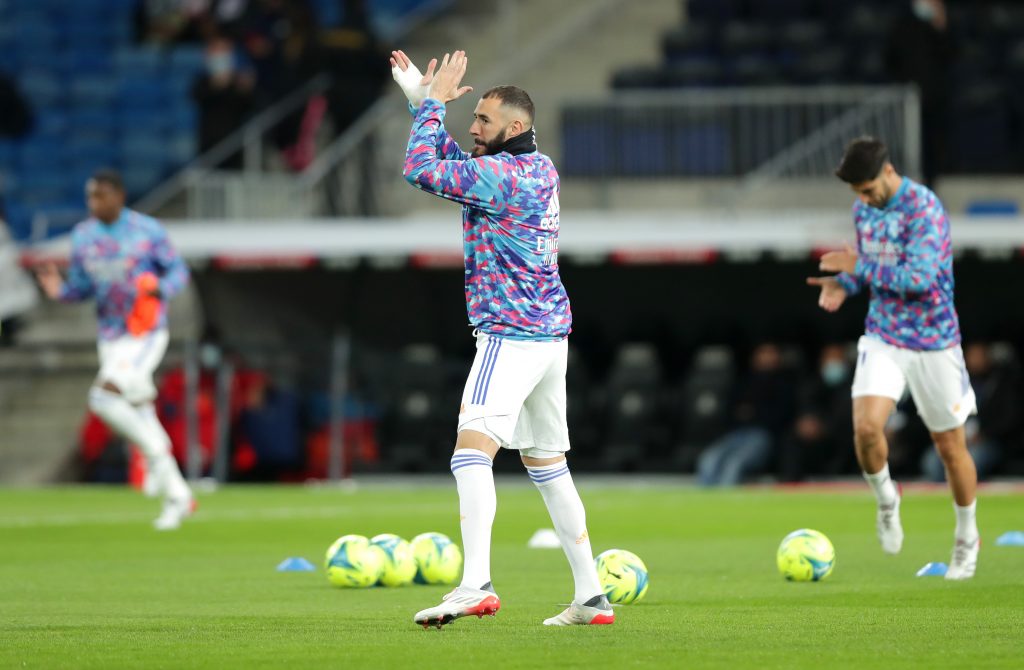 This might not be the biggest problem for the Citizens. They have often splurged the cash in the market to sign some of the best names in the business. And a move for the French international might not be any different.
An added advantage is that City have a squad ready to compete for trophies season-after-season, and the hierarchy would be wise to push ahead for a move for Benzema if it gives them an increased chance to lift the UCL title. 
Read More:
The 33-year-old might be showing no signs of slowing down but at that age, the twilight of his career isn't far away. But with his experience, pedigree, and eye for goal, signing him would have more pros than cons for City.