Madeline Argy, a London-based podcaster and TikTok personality, gained attention in September 2022 when rumors surfaced about her relationship with British rapper Central Cee. She has also collaborated with notable brands like Spotify and Coachtopia.
Madeline Argy Career
Madeline Argy, a digital content creator and social media personality from London, England, has gained significant popularity across various platforms, including TikTok. Known for her entertaining lip-syncs, point-of-view videos, and humorous content, she has rapidly risen to prominence.
Born on July 7, 2000, in Sussex, England, Madeline is currently 23 years old. Her mother, Michaelina "Mikey" Argy MBE, is a respected thalidomide survivor and activist, honoured with the Most Excellent Order of the British Empire (MBE) in 2015 for her advocacy work. After completing her university studies, Madeline relocated to London to live with her mother.
In addition to being a TikTok star, Madeline is also an influential social media influencer and maintains a presence on YouTube. She started her journey on TikTok with lip-sync videos and gradually expanded her content to include engaging point-of-view videos and captivating stories.
While her podcast, "The Madeline Argy Podcast," has a modest following on Podtail, her podcast episodes on YouTube consistently achieve over 100K views each. As of 2023, Madeline has amassed a substantial following, with over 3.8 million TikTok followers, approximately 252K YouTube subscribers, and more than 1 million Instagram followers. She monetizes her TikTok platform and collaborates with well-known brands such as Spotify and Coachtopia as a brand ambassador.
Rumors surrounding a romantic involvement between Madeline Argy and British rapper Central Cee, also known as Oakley Neil H. T. Caesar-Su, emerged in September 2022. The speculation intensified after Central Cee mentioned having a gay girlfriend in one of his popular songs, and the sightings of Madeline and Central Cee together at a club added fuel to the fire.
In a TikTok video, Madeline jokingly claimed ignorance about the rapper, although fans noticed him in the background, suggesting her remark was in jest. During an interview on Saving Grace, Madeline confirmed being in a relationship but opted not to disclose further details. In a conversation with British Vogue, Central Cee referred to Madeline as a close friend and someone he spends significant time with. His affectionate remarks and admiration for her talents further fueled speculation among fans.
Who is Central Cee?
Central Cee, born Isaac Okoro, is a British rapper and songwriter who has taken the music industry by storm with his unique style and compelling artistry. Hailing from Shepherd's Bush, London, Central Cee has captivated audiences with his powerful delivery, introspective lyrics, and infectious energy.
Central Cee burst onto the scene with his breakthrough single "Loading" in 2020, which quickly gained traction and amassed millions of views on YouTube. The track showcased his impeccable flow, gritty wordplay, and authentic storytelling, instantly establishing him as a force to be reckoned with in the UK rap scene.
What sets Central Cee apart is his ability to navigate between different musical styles effortlessly. His music seamlessly fuses elements of drill, trap, and rap, creating a distinct sound that resonates with a broad audience. Whether he's delivering hard-hitting verses or crafting melodic hooks, Central Cee's versatility shines through in his music.
His debut mixtape, "Wild West," released in 2021, further solidified his status as a rising star. The project showcased Central Cee's lyrical prowess and his ability to delve into personal narratives while providing catchy hooks and memorable melodies.
Central Cee's impact extends beyond the music itself. He has garnered a dedicated following on social media, where he actively engages with his fans, sharing snippets of new music, behind-the-scenes content, and personal updates. This direct connection with his audience has contributed to his growing popularity and has helped him build a solid and loyal fan base.
As Central Cee continues to evolve as an artist, his potential for greatness becomes increasingly evident. With his raw talent, undeniable charisma, and unwavering dedication, Central Cee is poised to become a prominent figure not only in the UK rap scene but also on the global stage.
Net Worth
Madeline Argy, the esteemed digital content creator and social media personality, has not only achieved immense popularity but also amassed a significant net worth. With her captivating presence across platforms like TikTok, YouTube, and Instagram, Madeline has successfully monetized her online endeavors.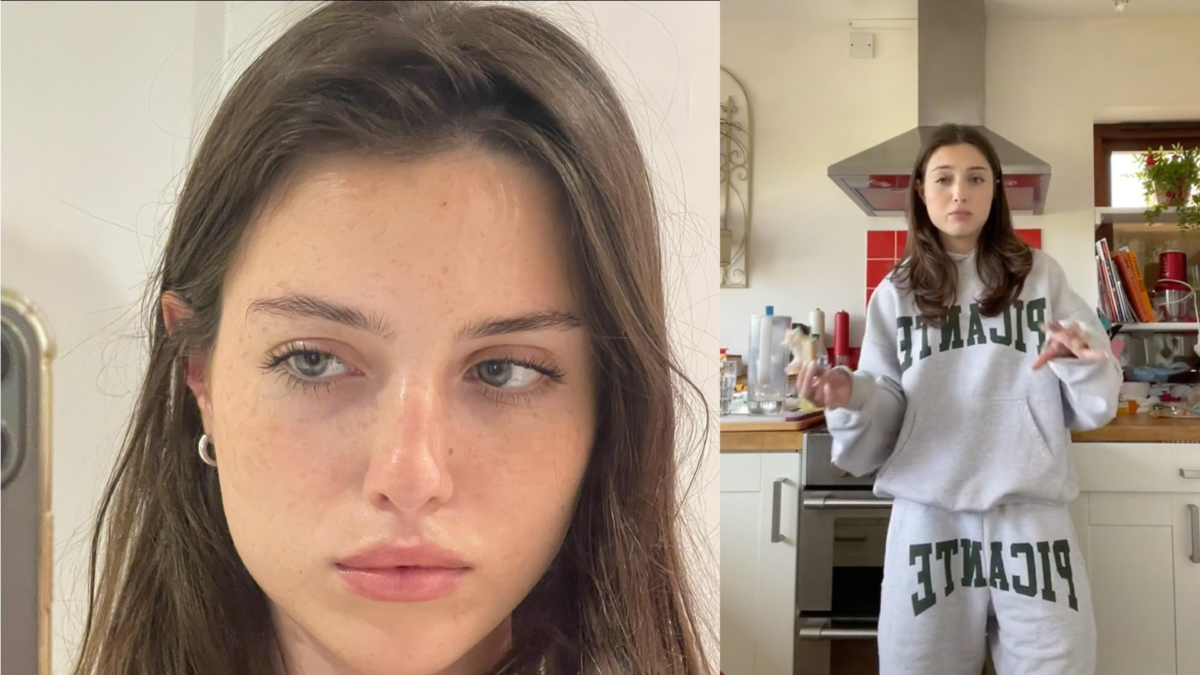 As of the latest estimates, Madeline Argy's net worth stands at approximately $1 million. This impressive financial milestone is a testament to her entrepreneurial spirit, dedication, and talent in the digital space. Through strategic collaborations, brand ambassadorships, and sponsored content, Madeline has diversified her income streams and established herself as a lucrative influencer.
Her partnership with prominent brands like Spotify and Coachtopia, among others, has undoubtedly contributed to her financial success. By leveraging her massive following and engaging content, Madeline has secured lucrative endorsement deals and sponsorship opportunities.
More entertainment news: