Liverpool keen on Wolves star Adama Traore
As per a report by Football Insider (h/t ESPN), Liverpool have made an enquiry for Wolves winger Adama Traore. The Spaniard was also linked to the Reds last year in a deal that could have had a transfer fee of around £35million but nothing materialized. Now it seems like the Reds are back in for the Wolverhampton Wanderers star.
The Reds already have a winger they signed from Wolves in Diogo Jota, and they are looking to add Traore to their fearsome attacking line. With Sadio Mane, Mohamed Salah, and Jota already ready to man the flanks, is there a need for Jurgen Klopp to try and get Traore?
Liverpool could use Adama Traore
Yes, they may have the famed trio of Roberto Firmino, Mane, and Salah but their bench remains underwhelming when it comes to providing backup for them. Diogo Jota, who was signed last summer, can play down the left-hand side but has also slotted in to play as a No.9.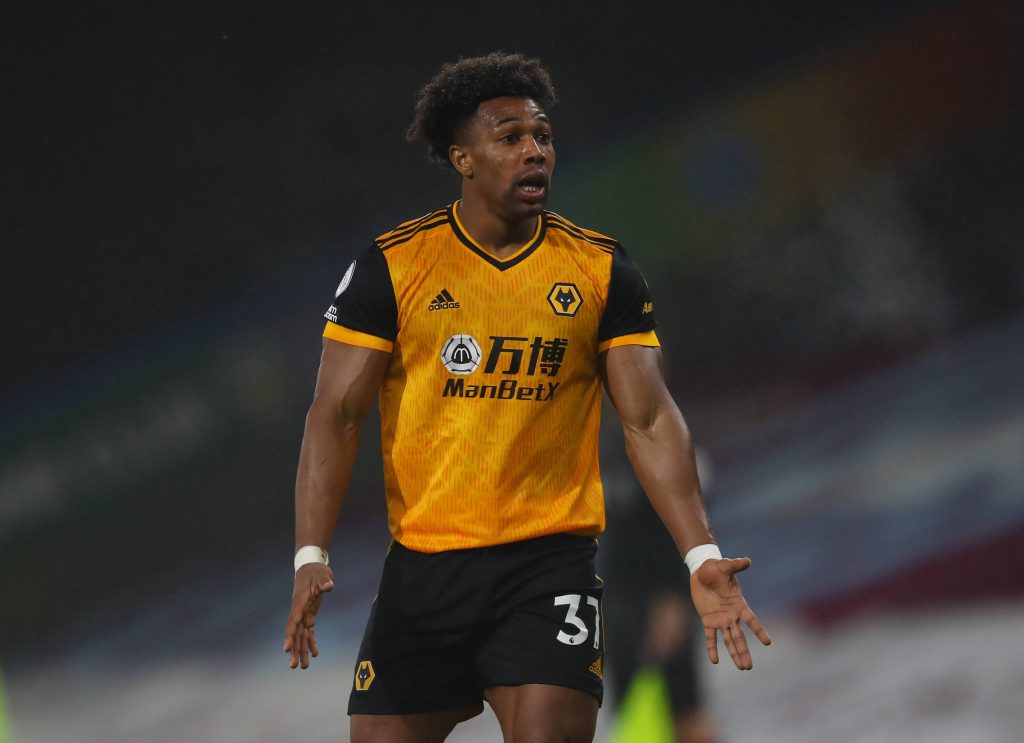 He even took up the right flank at times last season, showcasing his versatility. But how much can one player do on their own? There have been big games where Klopp actually started Jota with Mane, Salah, and Firmino.
In such a situation, Jota acts more like a player that has to be accommodated into the starting XI and has to be backed up rather than him being a backup for other Liverpool players. The Portuguese, much like any other sportsperson, is also not immune to injuries – as we saw last season.
This shows that the Reds need a player that can provide stellar depth for them strictly down the wings in case Mane or Salah (or both) are unavailable, which they will be at the start of 2022 due to AFCON. Even if they did not have international duties to attend to, Klopp should have competition for them in order to boost their game and not overwork them.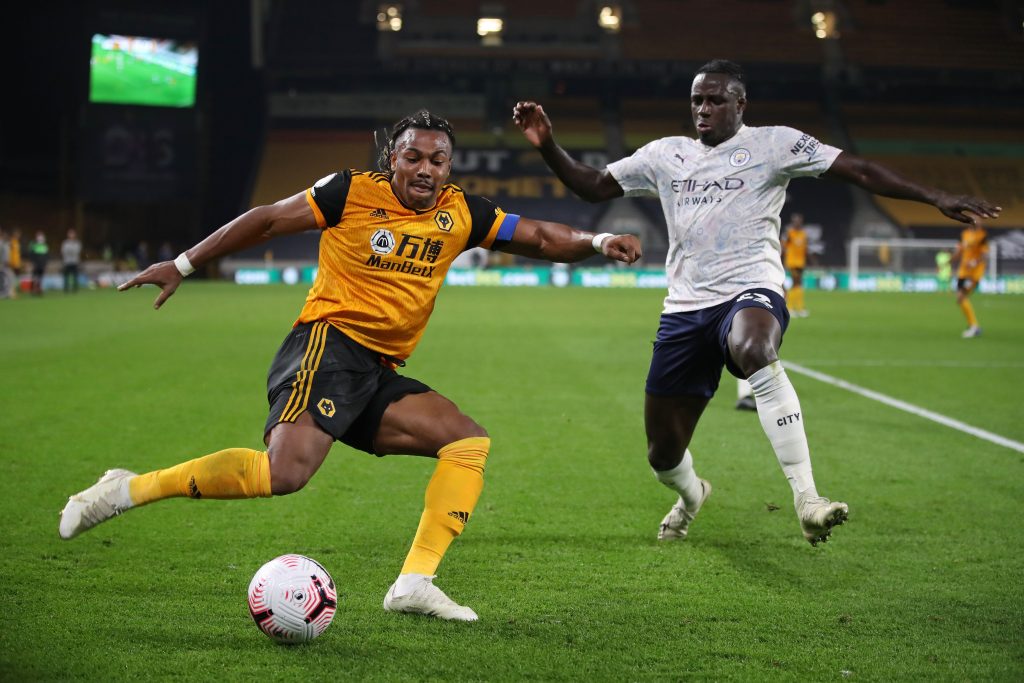 Klopp would benefit from signing Traore
Traore, in this regard, fits the bill as he can play down both flanks. At 25, the former Barcelona player has enough experience in the English top-flight while also having enough years ahead of him to develop further and become a better player.
With Xherdan Shaqiri, Harry Wilson, and Divock Origi all free to join new clubs in the summer, as per a report by The Mirror, Klopp can use someone like Traore to fill in the potential holes that develop in his squad. The Reds have the much-hyped Harvey Elliott coming through their academy as well.
However, it is best to allow the 18-year-old to develop without burdening him with the task of providing competition to two of the best wingers in the country. Traore has also played as an attacking right-back for Wolves under Nuno Espirito Santo, and can even serve as an unconventional backup for Trent Alexander-Arnold.
Read More:
With Neco Williams also tipped for a possible exit, the 25-year-old Spaniard can perhaps add strength in that department too. And Jurgen Klopp has himself hailed Traore as 'unplayable' and 'undefendable' on separate occasions over the past couple of years (h/t The Mirror).
It is clear the German admires him, and Traore's pace can be a lethal weapon for the Reds to bring on during matches.