Legend of Vox Machina is back for another season of laughs and high-fantasy action! Amazon Prime Video subscribers will get to see more high jinks as it returns this week.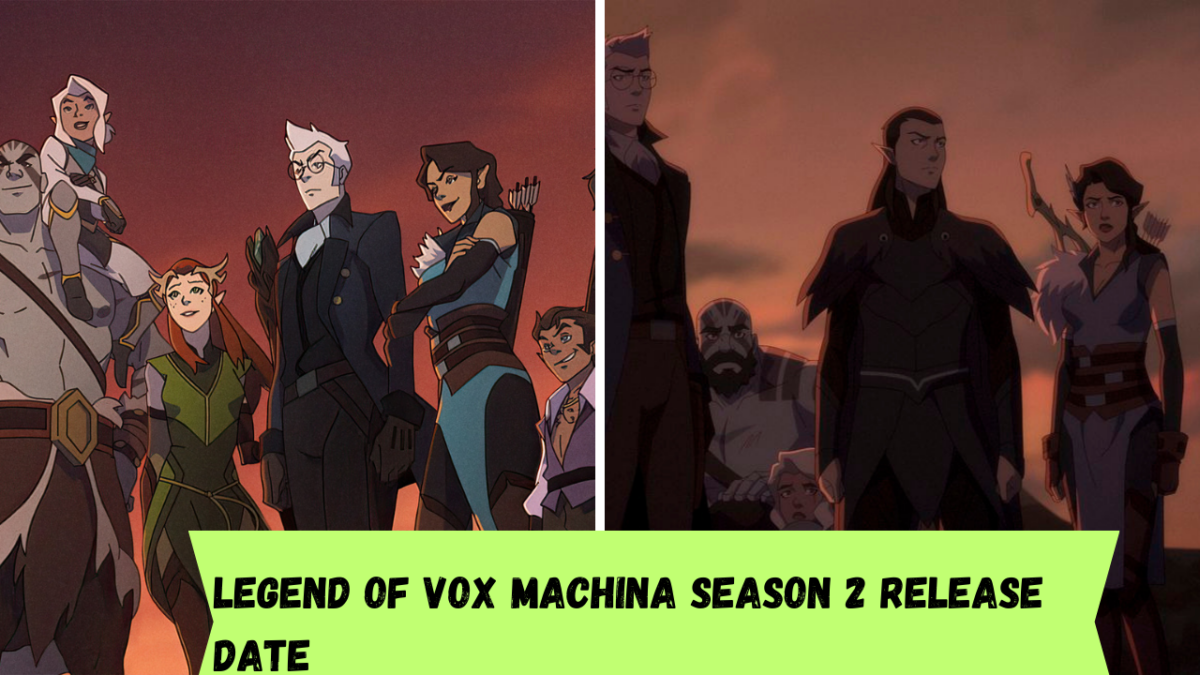 Fans have much to look forward to after Season One concluded on an intense cliffhanger. Laura Bailey, Taliesin Jaffe, Liam O'Brien, Ashley Johnson, Marisha Ray, Matthew Mercer, and Sam Riegel make up its cast.
| Topic | Information |
| --- | --- |
| Series Title | The Legend of Vox Machina |
| Season | Season 2 |
| Streaming Platform | Amazon Prime Video |
| Release Date | Season 2 premiered on January 20, 2023, with three episodes initially and followed by weekly releases. |
| Cast | The main cast includes Sam Riegel, Travis Willingham, Taliesin Jaffe, Laura Bailey, Liam O'Brien, Marisha Ray, Ashley Johnson, and Matthew Mercer. |
| Season 1 Cliffhanger | Season 1 concluded with Vox Machina facing Chroma Conclave, a group of dragons spreading evil. |
| Guest Stars | Season 2 features guest stars like Troy Baker, Will Friedle, Billy Boyd, Henry Winkler, and others. |
| Plot | The series features misfits battling murderous lords, supernatural beings, and dragons in a fantasy realm. |
| Creator & Writers | Created and written by Sam Riegel, Travis Willingham, and Taliesin Jaffe. |
Amazon Prime Video
Beginning Friday, January 20, season two of The Legend of Vox Machina will be available exclusively on Amazon Prime Video. Much like season one, its first three episodes will debut simultaneously before weekly batches of three new episodes become available to watch.
Titmouse and Amazon Studios have collaborated to produce an animated series based on Critical Role's inaugural live-streamed Dungeons and Dragons campaign, produced by Titmouse and Amazon Studios. All four main voice actors from that original live-streamed series (Ashley Johnson as Pike Trickfoot, Laura Bailey as Vex'ahlia Vessar, Liam O'Brien as Vax'ildan Vessar and Travis Willingham as Grog Strongjaw) return, alongside Matthew Mercer, Marisha Ray, and Sam Riegel; Critical Role co-founders Brandon Auman and Chris Prynoski are serving as executive producers on the animated series.
Season two picks up immediately where season one left off, with Vox Machina continuing their efforts to protect Exandria from destruction at the hands of an evil power couple. However, season one ended on an unexpected cliffhanger; therefore it will be exciting to witness how their motley crew of bar-hopping miscreants manages to overcome even greater obstacles than before.
Like its first season, Season Two also boasts an extensive list of guest stars: Troy Baker, Henry Winkler, Lance Reddick, Cheech Marin, Will Friedle, Billy Boyd Mary Elizabeth McGlynn Sendhil Ramamurthy Ralph Ineson will all return as guest stars while Stephanie Beatriz Indira Varma Kelly Hu and Esme Creed-Miles also reprise their roles from Season 1.
Streaming
The Legend of Vox Machina ended on an intense cliffhanger and with the series renewed for a second season, fans are eager to see what unfolds next. All episodes can currently be streamed via Amazon Prime Video; new users can sign up here and start watching!
Critical Role is an adaptation of Critical Role's first Dungeons and Dragons campaign, and features many notable voice actors – David Tennant and Grey Griffin are its two leads; other cast members include Stephanie Beatriz, Khary Payton, Indira Varma, Rory McCann, and more! It blends dark fantasy, high fantasy action, and hilarious adult humor for an engaging viewing experience praised both by critics and audiences alike.
In January 2023, The new season of DRAGON LAUNCHER is expected to air, containing 12 episodes. Three will debut on January 20, and then three more episodes each week until all twelve have been unveiled. All twelve voice actors who played key roles during previous seasons will return, acting both as executive producers and voice actors; moreover, this season is anticipated to be even darker than before and feature even more action and dragons; it's like Suicide Squad meets Dungeons & Dragons all rolled into one; hence its incredible success.
Release Date
Critical Role D&D's first season was an incredible success, and now its second installment can be watched online for free. Starring Sam Riegel, Travis Willingham, Taliesin Jaffe, Laura Bailey, Liam O'Brien, Marisha Ray Ashley Johnson, and Matthew Mercer among many other voice actors, it promises another enjoyable ride!
The Legend of Vox Machina takes place in an immersive fantasy realm filled with magic, malevolent dragons, and an eclectic group of bar-hopping mercenaries who must defend their homeland from hostile forces. Its blend of surprising deep fantasy elements with adult humor and chilling horror has proven popular with viewers.
Season 2 finds Vox Machina's troupe facing serious internal conflict as they work to defeat Chroma Conclave – a group of dragons dedicated to spreading evil throughout the globe. While no official release dates for Season 2 have been set, cast members will attend New York Comic Con 2022 in order to discuss its future development.
Fans of the animated series can catch new episodes every Friday on Amazon Prime Video or Twitch platform – fans can even stream it live as it happens! Upcoming episodes will showcase the Vox Machina crew's battle against Matron and her champion as well as meeting half-elf thieves Vex'ahlia and Vax'ildan!
Cast
The Legend of Vox Machina returns on Prime Video on Friday, January 20 with Season 2. This animated series chronicling a group of misfits who battle against murderous lords, supernatural beings, and fire-breathing dragons has been written by Sam Riegel, Travis Willingham, and Taliesin Jaffe and features Laura Bailey, Liam O'Brien, Marisha Ray Ashley Johnson Matthew Mercer as its cast.
Season One concluded on a dramatic cliffhanger when Exandria's most dangerous power couple was murdered by dragons during their siege of Exandria. Now Vox Machina must save the world once more–this time from an evil group known as Chroma Conclave–in order to continue. According to press releases issued by CBS Studios Inc., Vox Machina must fight to defend Exandria from them!
Conclusion
Troy Baker, Will Friedle, Billy Boyd, and Henry Winkler will join Stephanie Beatriz, Indira Varma Kelly Hu, and Esme Creed-Miles from Season One in guest roles for these new episodes – you can view a complete cast list here.