Los Angeles Lakers legend LeBron James recently revealed that two physicians had urged him to have season-ending surgery for a ruptured tendon in his right foot.
Nonetheless, James has decided to play for the Los Angeles Lakers for the remainder of the season. 
Interestingly, James has not played since February 26th, when he experienced soreness in his right foot after a game against the Dallas Mavericks. After receiving the grim diagnosis, he considered undergoing surgery. However, he was swayed by the incredible play of his teammates in the final stretch of the season, as well as his own unwavering spirit, to keep pushing through.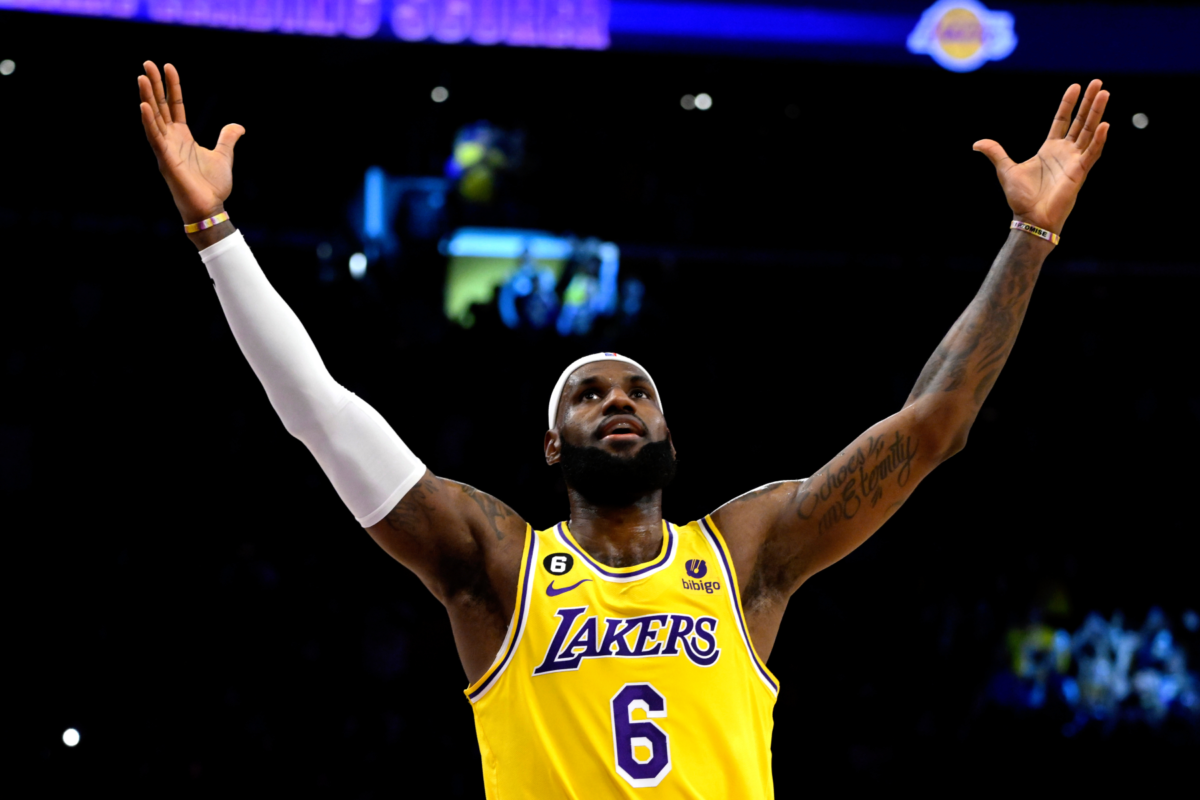 After missing a month due to a serious tendon injury, James made his long-awaited courtside comeback for the Lakers on Sunday. In his 20-year NBA career, he had only been out of the starting lineup twice. 
Nevertheless, he still managed to lead the Lakers with an impressive 19 points, despite their 118-108 defeat to the Chicago Bulls. 
LeBron James injury: What happened to the Lakers star?
LeBron James recently revealed that he also consulted with a third opinion of a foot specialist, whom he called "the LeBron James of feet," regarding his torn tendon injury. While he didn't disclose the specialist's name, James shared that the specialist advised him against having surgery. This allowed James to make a remarkable return to the court after being out for 13 games.
James' decision not to undergo surgery was crucial in his comeback, which occurred in just four weeks. He was able to rejoin the Los Angeles Lakers just in time for their final push to secure a playoff spot. 
James is uncertain if he needs surgery, but will have an MRI after the season. The Lakers kept his condition private during his absence. He's missed several games due to injury this season, but is looking healthy for the final games.
 During LeBron James' absence due to injury, the Los Angeles Lakers managed to maintain an 8-5 record, despite adding five new rotation players during the trade deadline. LeBron James expressed his admiration for his teammates' performance when he was out.
"They went 8-5 and obviously had a chance to — hell with the play-in, we actually can be a top-eight seed. It definitely changed my mindset on me coming back and trying to be a part of this. Well, I don't even want to say (it) changed my mindset. It just enhanced what I was trying to do as far as my workouts, as far as my treatment and everything". he said in an interview.
More News:
• What happened between Usher and Ja Morant's dad? Throwback to hilarious moment between the two• Anthony Davis parents: Learn all about the Lakers star's family and more• Does Shaq have a new baby in 2023? How many children does Shaquille O'Neal have?